Multisite WordPress installations allow you to administer a network of several sites from a single WordPress dashboard. This makes it simple to make adjustments and maintain all of your websites up to date from a single location.
You can set up a private multisite network that only you have access to. You might also allow other users to join your network and establish their own sites, but restrict them from using more advanced WordPress capabilities.
What is WordPress Multisite?
WordPress Multisite is a tool that lets you manage several WordPress websites from a single dashboard. It was previously known as WPMU (WordPress Multi-User). Multisite isn't a new feature in WordPress. It's an advanced feature of the WordPress platform that's been available since version 3.0. You can use it to update all of your websites with a single click or charge your members to construct a website on your Multisite network.
When to use WordPress Multisite?
When you're building a network of sites with identical functionality, WordPress Multisite is the way to go. Plugins, custom programs, or particular server configurations should have been used to add equivalent capabilities. It works best when utilized on a small number of themes that have been specially curated for the network's needs, rather than enabling users to upload their own unique themes. Multisite isn't a suitable fit for you if your network has a lot of diverse WordPress sites (in terms of plugins, themes, and customization).
You will get the following features if you use a WordPress Multisite:
WordPress Multisite entails a single installation with several sites
You can build as many websites as you want under one URL when you utilize Multisite. All of these sites will be powered by the same theme and plugins and will share a single hosting plan. The subsites' domain names will be outlined in the following URL.
Only one installation is required
You simply need to install WordPress once for the Main site using Multisite. You only need to install it once, and you can host as many sites as you like.
For easier management, WordPress Multisite provides several access levels
When you utilize Multisite, each site has its own administrator, but the main site has a "super administrator" who has access to all subsite content. The subsite administrators will not have a connection to the network's other sites or the hosting URL. There is also a "network administrator" who can govern content throughout the entire network. Network-wide access is only provided to the super administrator or someone who's been authorized access by the super administrator.
Themes and plugins can be shared
You can use the share option to change the theme for both the main site and the subsites all at once. Multisite enables the hosting account to exchange themes and plugins with all of the other sites in the network, greatly simplifying the process. Plugins can be readily added and shared by site administrators or the network administrator.
WordPress Multisite is a cost-effective solution.
It's not only handy, but it's also cost-effective to have a single hosting account for hundreds or thousands of sites, especially for businesses with international traffic.
The code and user base of WordPress Multisite are shared
Because the code and configurations for the sites are pooled, developers don't have to bother about coding each site separately if there are upgrades or other network-wide changes to be done. Similarly, the user base is distributed. The login and password for one site's account can also be used for all other sites in the network.
Updates that are more efficient
Multisite is updated on a regular basis by WordPress. Other new upgrades can be applied to the main site first, then rolled out to all subsites. For website developers, this implies that they won't have to stay up all night installing critical upgrades to thousands of subdomains.
Advantages of WordPress Multisites
The ability to administer several websites from an unified dashboard is the key benefit. This is handy if you have many websites under one parent domain that are controlled by various teams, such as an e-commerce company with different country-specific sub-sites.
You can, however, assign a different administrator to each website in your network.
You can install and activate plugins and themes for all of your network's websites with a single download.
You may also handle updates for all of your network's websites with a single master installation.
Disadvantages of WordPress Multisites
Because all of the sites use the same network services, they will all go offline if the network goes down.
A spike in visitors to one site will have an impact on the entire network. Unfortunately, managing bandwidth and server resources on a Multisite network can be tough for beginners.
In the same way, if one website is hacked, the network is at risk.
A Multisite network is not supported by all WordPress plugins.
Similarly, not all web hosting companies have the essential technologies to handle a Multisite network.
The Multisite feature will not work if your hosting provider does not meet the server requirements.
How Can You Create Multisites In WordPress?
You can use CyberPanel + Cloudflare to create WordPress Multisite, we will first add wild-card DNS record in Cloudflare and we will then deploy WordPress Multisite using CyberPanel
Step 1: Configure Wild-card records in Cloudflare
Go to CloudFlare and select your domain

Click on DNS from the left hand side menu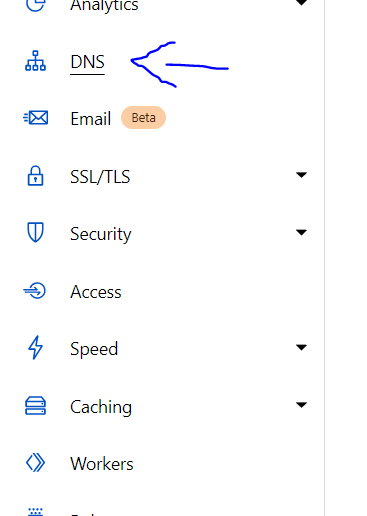 Enter A record with (*) in name space

Step 2: Deploy WordPress Site
You first need to deploy a normal WordPress site using CyberPanel, once that is done, you can then create child domains that will point to document root of this main site and then you can add them in your WordPress network.
Go to CyberPanel dashboard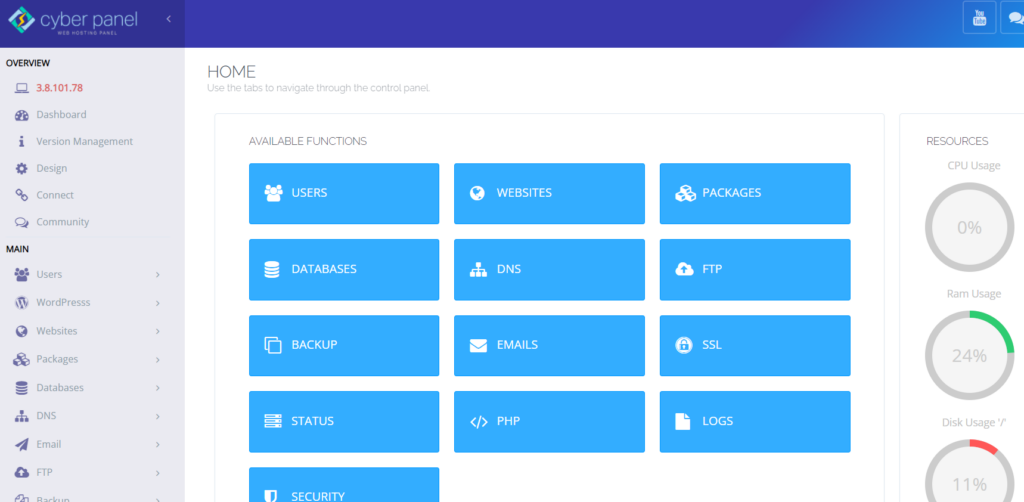 Click on WordPress -> Deploy WordPress from the left hand side menu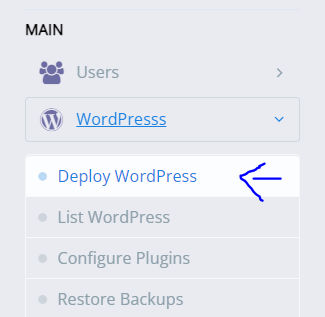 Enter required info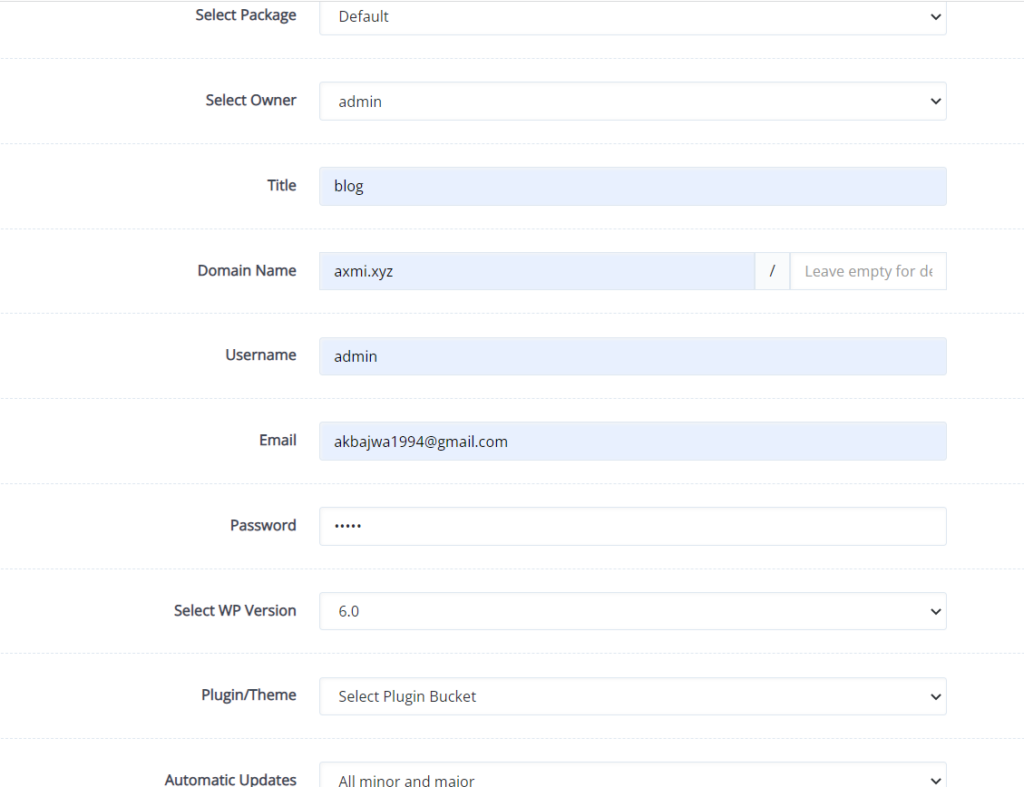 Click on "Create Website"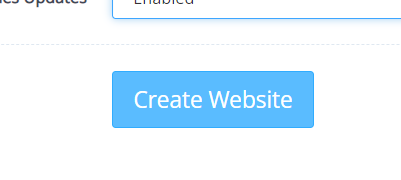 Step 3: Configure WordPress Multisite
Go to your WordPress dashboard and deactivate all active plugins, on CyberPanel default installation there is only one-active plugin called "LiteSpeed Cache" disable the plugin so that we can configure WordPress Multisite.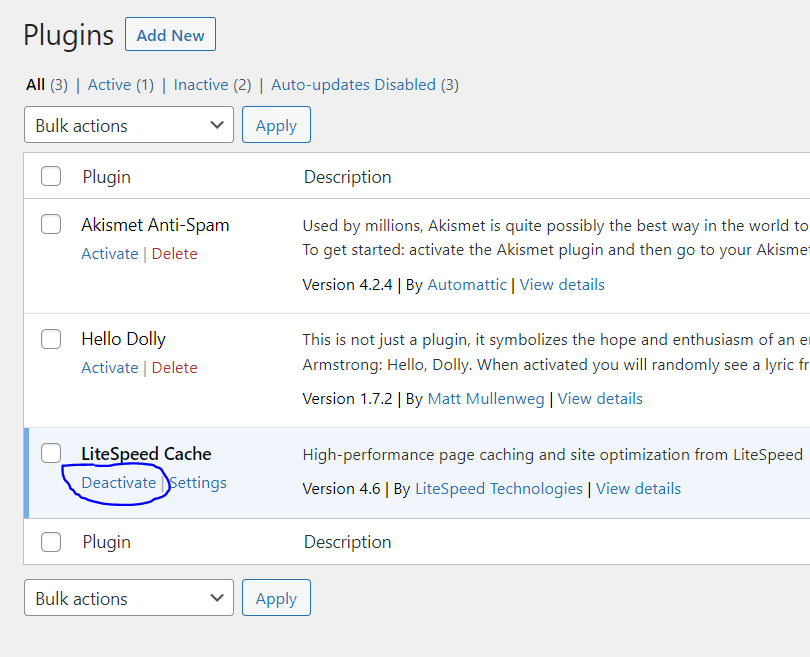 Configure wp-config.php to allow WordPress Multisite
Go to CyberPanel dashboard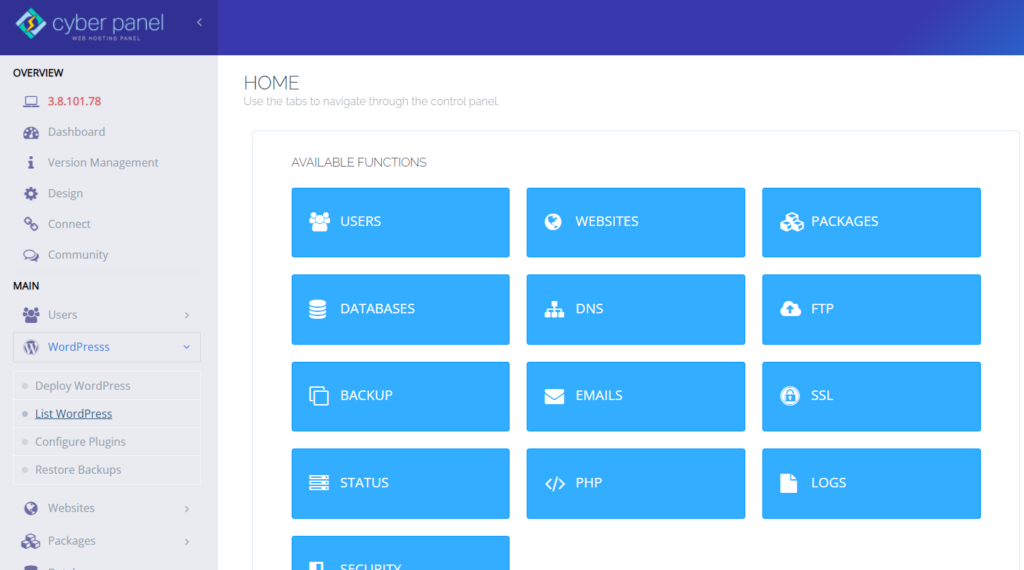 Click on Websites -> List Websites from the left hand side menu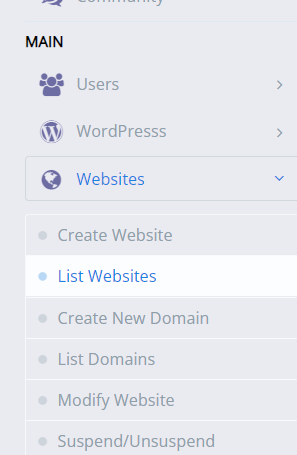 Click on File Manager of your site.

Open public_html

Enter the following code in wp_config.php
define('WP_ALLOW_MULTISITE',true);
and click save

Configure Multisite inside WordPress
Open your WordPress dashboard
Click on Tools -> Network setup from the left hand side menu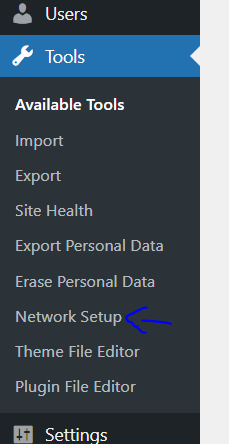 Select the required options and save. You can select sub-domains or sub-directories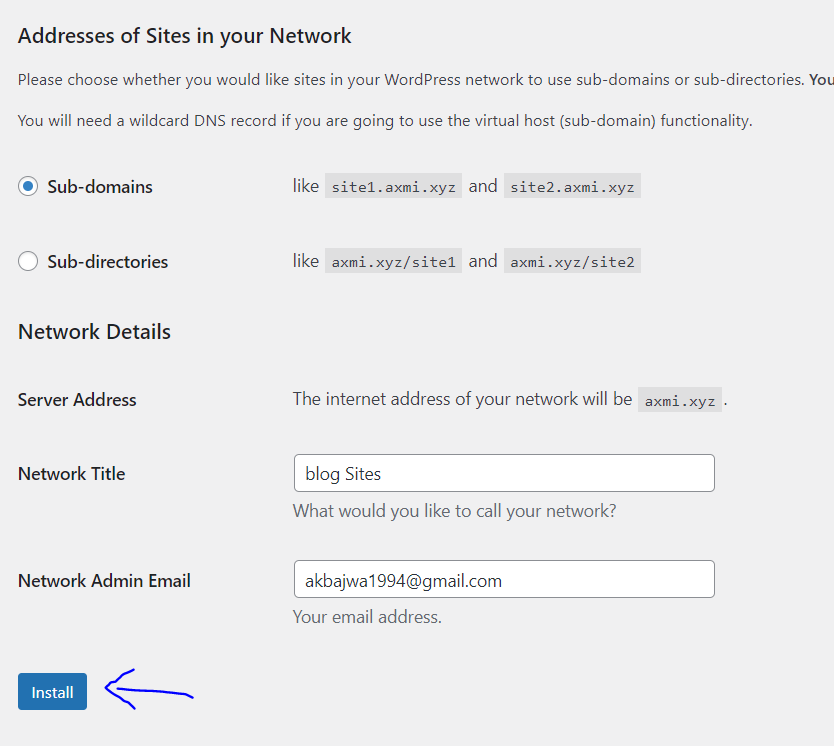 Configuration
After installation you will be given two pieces of code. In your File Manager in CyberPanel, copy the code and paste them in wp-config.php and .htaccess respectively.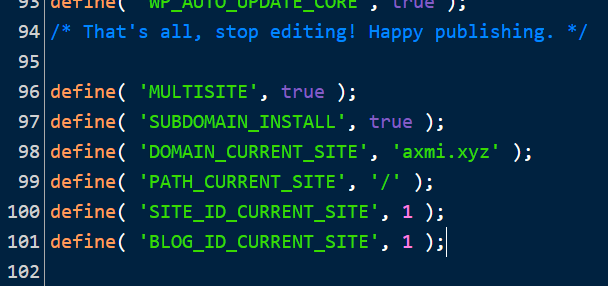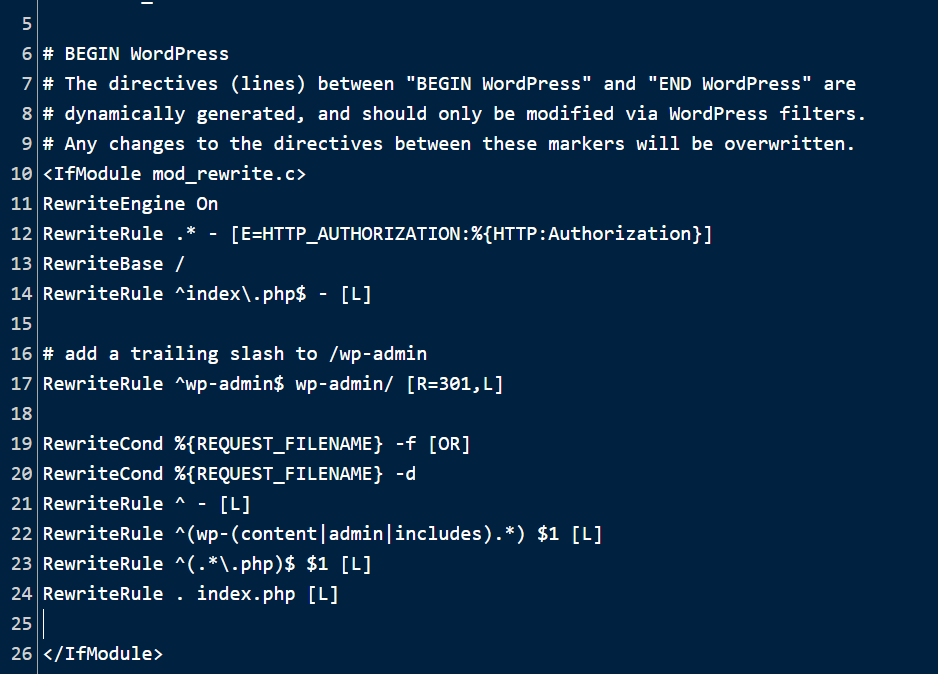 Create new sites on network
you will need to login to WP dashboard again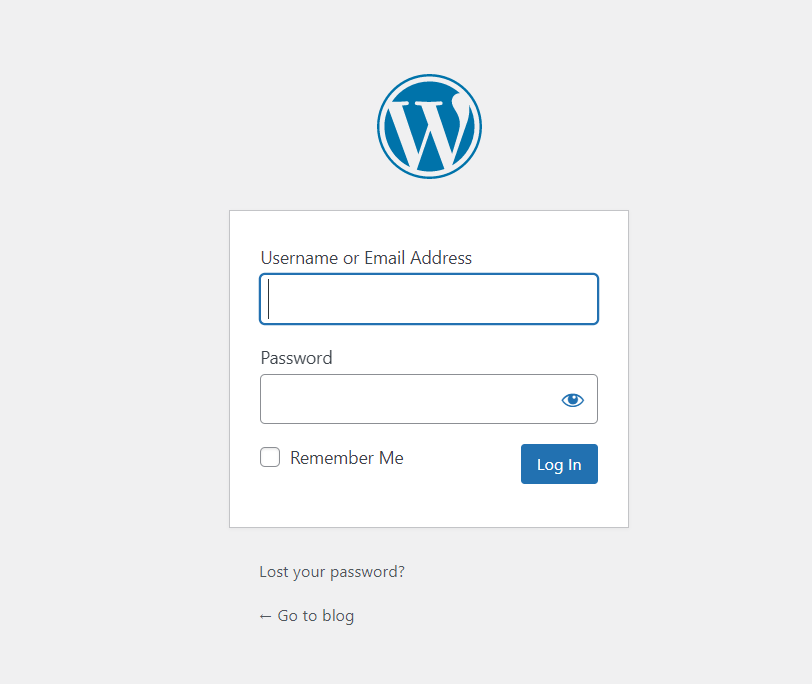 Go to WP dashboard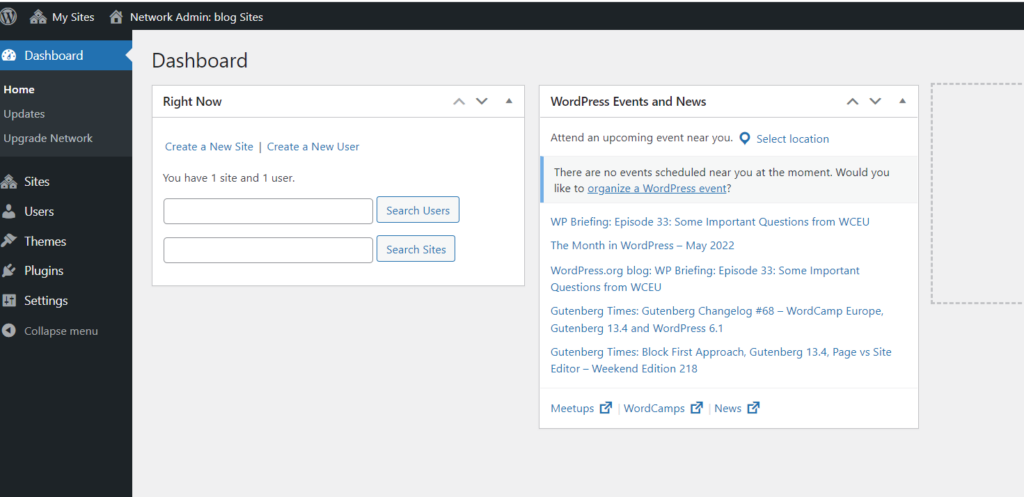 Click on "my sites" from the top. Click on network admin -> dashboard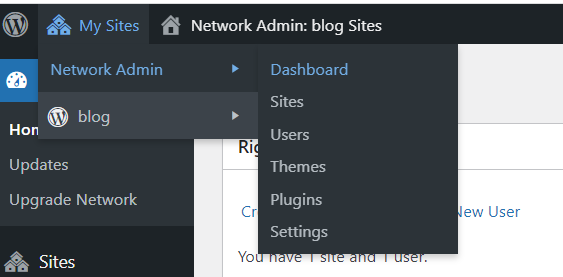 Click on sites -> add new from the left hand side menu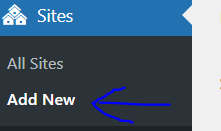 Enter the required information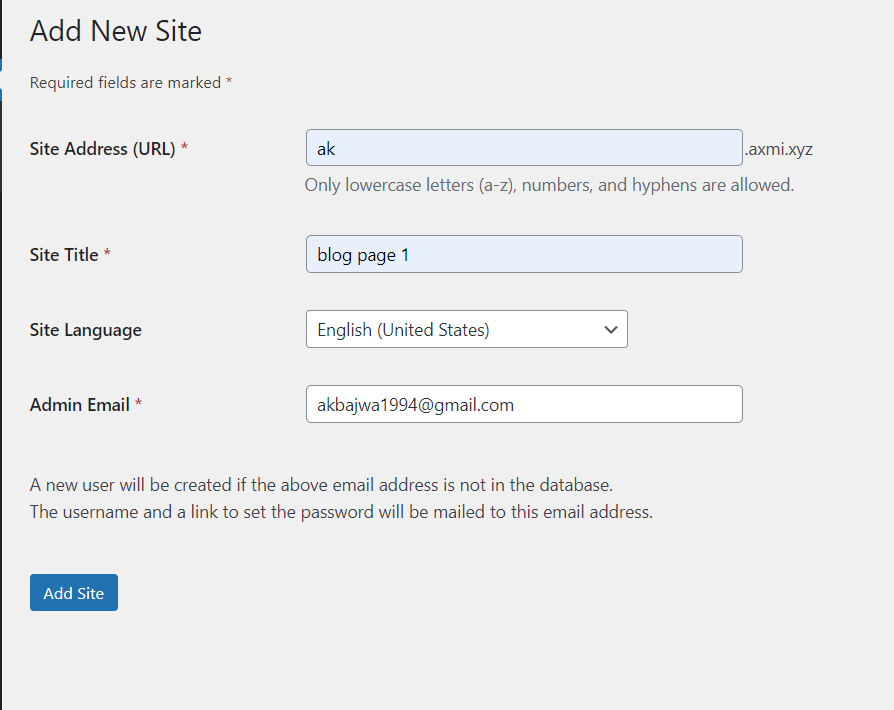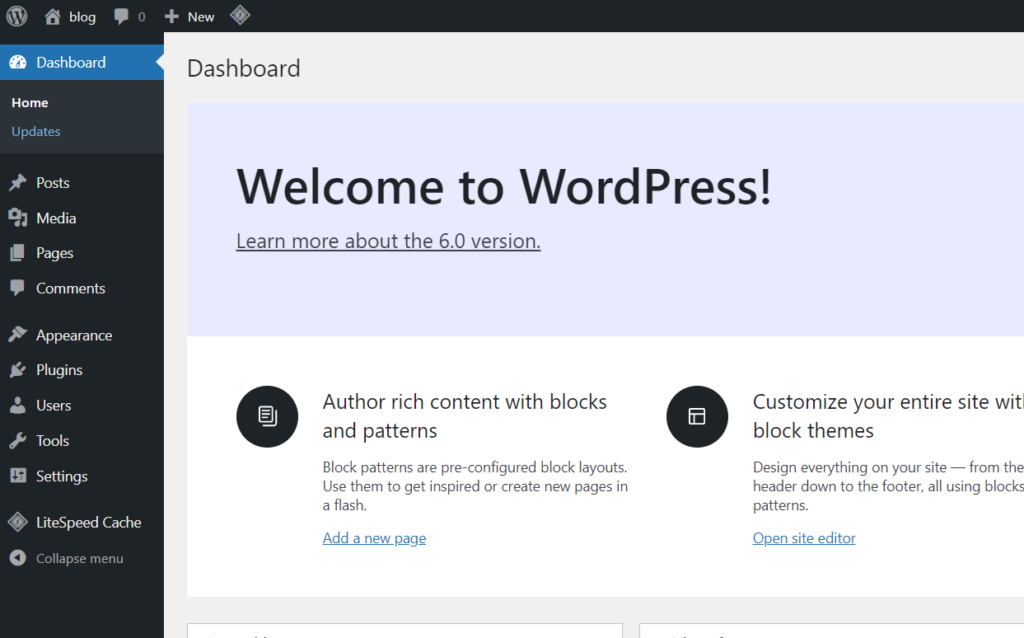 Create Child domains
Once WordPress is deployed
Go to CyberPanel dashboard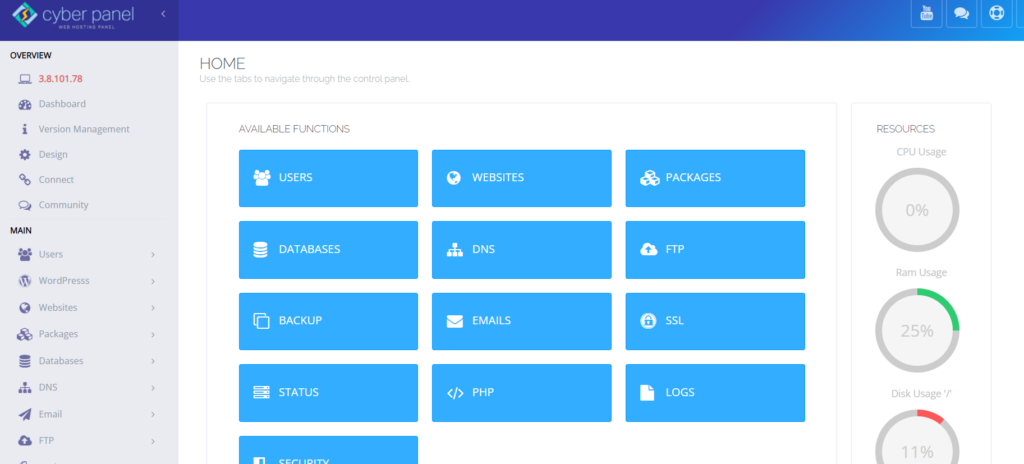 Click on WordPress -> List WordPress from the left hand side menu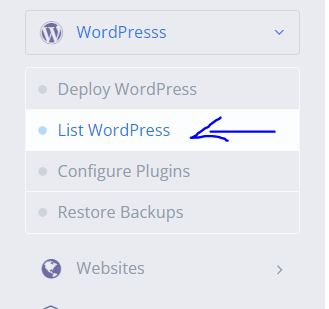 Click on WP site

Click on manage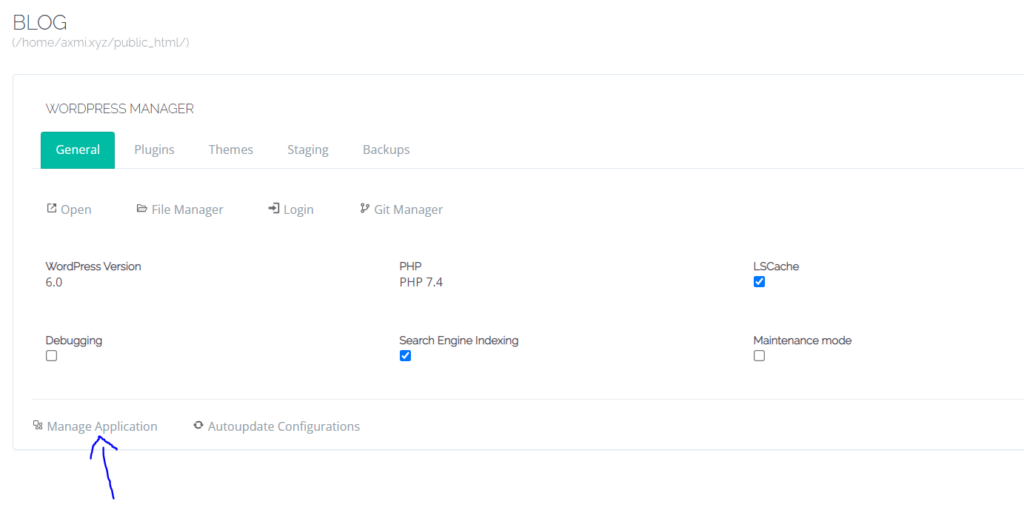 Click on "Add Domain"

Enter required info (make sure to enter "public_html" in path)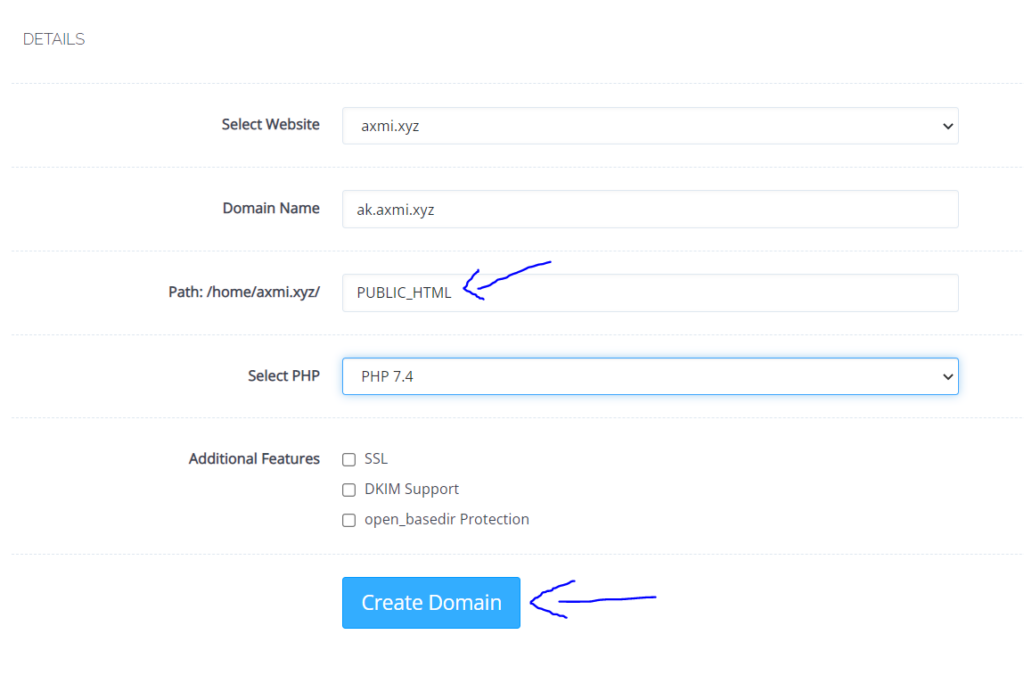 Click on Create
Conclusion
Multisite is a fantastic tool for administering multiple sites from a single URL, and it keeps getting better with each new release. We've assisted a few of our clients in migrating numerous of their existing websites to WordPress Multisite.