ActiveCampaign is a popular marketing automation platform known for its robust email marketing, automation, and CRM features. However, no single tool can meet every organization's specific needs, and businesses often find themselves searching for alternatives that better align with their requirements, budget, and goals. In this article, we will explore several ActiveCampaign alternatives that cater to various aspects of marketing automation and customer relationship management.
Top 10 ActiveCampaign Alternatives
Here, we present the top 10 ActiveCampaign alternatives, each offering a unique set of features and capabilities, empowering businesses to optimize their marketing efforts and customer relationships.
1. HubSpot

HubSpot is a versatile marketing automation and CRM platform that offers a wide range of features for inbound marketing, sales, and customer service. HubSpot is particularly popular among businesses looking for an all-in-one solution that covers marketing, sales, and customer service.
Advantages
Key advantages of HubSpot include:
Find Out What's New: Click to Our Latest Blog
Stay up-to-date and explore our most recent blog post to discover fresh insights, trends, and updates in your area of interest.
In-depth marketing automation capabilities, including email marketing, lead nurturing, and behavior-based triggers.
CRM functionality with contact management, lead scoring, and pipeline management.
Comprehensive reporting and analytics to track marketing and sales performance.
Integration with a wide variety of third-party apps and services.
2. Mailchimp

Mailchimp is renowned for its email marketing prowess but has also evolved into a marketing automation platform. Mailchimp is a great choice for organizations that primarily focus on email marketing and want a simpler and more cost-effective solution compared to ActiveCampaign.
Advantages
Key features and advantages of Mailchimp include:
Enhance Your CyerPanel Experience Today!
Discover a world of enhanced features and show your support for our ongoing development with CyberPanel add-ons. Elevate your experience today!
Learn More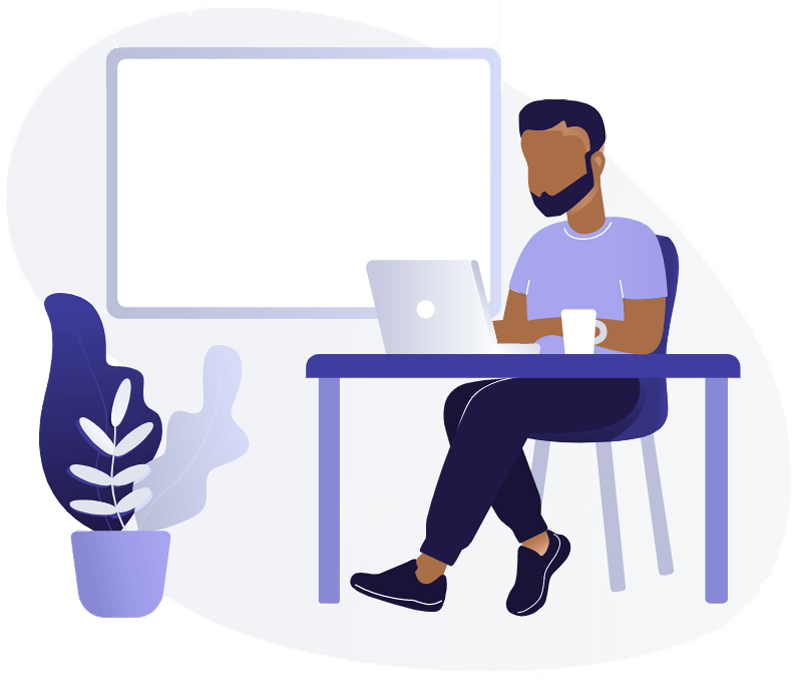 User-friendly interface and email marketing tools suitable for beginners and small businesses.
Automation features, such as drip campaigns, abandoned cart recovery, and segmentation.
Integration with e-commerce platforms for streamlined online sales.
Extensive email marketing templates and design tools.
3. Pardot by Salesforce

Pardot, by Salesforce, is a powerful B2B marketing automation platform designed for companies looking to enhance their lead generation and sales efforts. Pardot is an ideal solution for companies heavily invested in the Salesforce ecosystem and seeking to align marketing and sales processes more closely.
Advantages
Key features of Pardot include:
In-depth lead scoring and lead nurturing capabilities.
Seamless integration with Salesforce CRM for a complete customer journey.
Robust analytics and reporting to measure marketing ROI.
Account-based marketing (ABM) tools for targeted B2B marketing.
4. Marketo by Adobe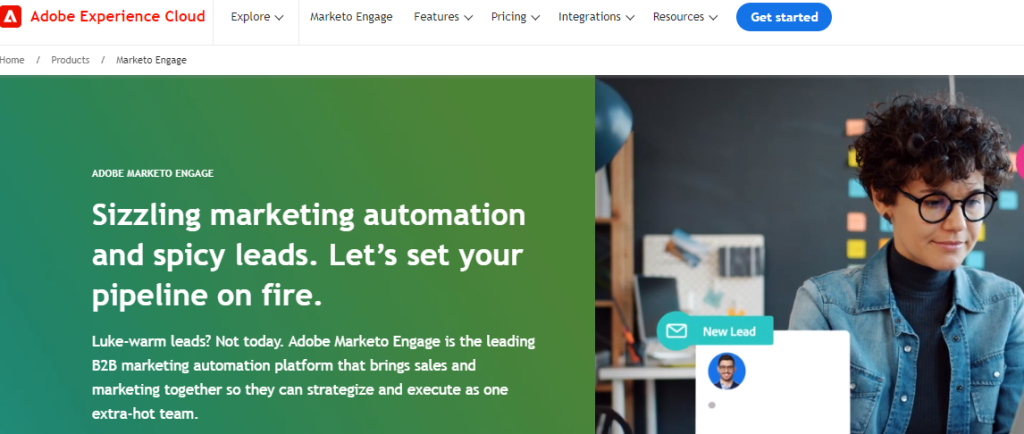 Marketo, now part of the Adobe suite of marketing tools, is a comprehensive marketing automation platform designed for enterprise-level businesses. Marketo is an excellent choice for large enterprises looking to deploy advanced marketing automation and analytics tools to drive their marketing strategies.
Advantages
Key features of Marketo include:
Advanced lead management and scoring capabilities.
Engagement marketing for personalized customer journeys.
Account-based marketing and B2B lead nurturing.
Deep analytics and reporting to measure marketing impact.
5. Infusionsoft by Keap

Infusionsoft by Keap is a marketing automation and CRM platform geared towards small and medium-sized businesses. Infusionsoft is a suitable alternative for small businesses and solopreneurs who need a comprehensive marketing and CRM solution without the complexity of enterprise-level platforms.
Advantages
Key features of Infusionsoft include:
Email marketing automation with segmentation and lead scoring.
CRM functionality for contact management and sales pipeline tracking.
E-commerce tools for online sales and order management.
Automated follow-ups and appointment scheduling.
6. Drip

Drip is an email marketing automation platform with a strong focus on e-commerce. Drip is a go-to option for businesses that primarily operate online stores and need advanced email marketing automation capabilities.
Advantages
Key features of Drip include:
Advanced email marketing automation, including personalized product recommendations.
E-commerce tracking and analytics for online store optimization.
Integration with popular e-commerce platforms like Shopify and WooCommerce.
Tag-based segmentation for precise targeting.
7. ActivePipe

ActivePipe is a specialized platform designed for real estate professionals, offering targeted email marketing, lead nurturing, and behavioral analytics. ActivePipe is the go-to solution for real estate professionals looking to elevate their marketing strategies and foster stronger client relationships.
Advantages
Key features and advantages of ActivePipe include:
Personalized communication for the real estate industry, enhancing engagement with potential clients.
Automated lead nurturing to streamline the conversion process.
Behavioral analytics to understand client preferences and tailor marketing efforts accordingly.
Integration with real estate CRM systems for a seamless workflow.
8. GetResponse

GetResponse stands out as a formidable alternative to ActiveCampaign, offering a comprehensive suite of marketing automation tools to streamline campaigns and engage with audiences effectively. GetResponse is an excellent choice for businesses seeking an alternative with a visual workflow editor, strong automation capabilities, and a focus on personalized communication to enhance customer engagement.
Advantages
Key features and advantages of GetResponse include:
User-friendly drag-and-drop workflow editor, making it easy for marketers to design and implement complex automation sequences without the need for extensive technical expertise.
GetResponse emphasizes segmentation and personalization, allowing businesses to tailor their communication based on customer behavior, preferences, and demographics.
With advanced email marketing features, GetResponse ensures effective communication through customizable templates, A/B testing, and detailed analytics.
9. Autopilot

Autopilot provides a visual marketing automation platform, allowing businesses to create customer journeys with ease. Autopilot is the ideal solution for businesses looking for a user-friendly visual interface to design and optimize their customer journeys.
Advantages
Key features and advantages of Autopilot include:
Visual, drag-and-drop interface for easy creation of automated marketing workflows.
Lead capture, segmentation, and personalized communication.
Email marketing automation and behavior-triggered automation.
Analytics to track and measure the effectiveness of marketing campaigns.
10. Ontraport

Ontraport combines CRM, marketing automation, and business process automation into a unified platform. Ontraport is a comprehensive solution for businesses seeking an all-encompassing platform that integrates CRM, marketing, and automation.
Advantages
Key features and advantages of Ontraport include:
Lead scoring and campaign management for effective lead nurturing.
E-commerce tools for online sales and order management.
Automation of business processes to streamline operations.
Integration with various third-party applications for enhanced functionality.
FAQs - ActiveCampaign Alternatives
How do I choose the right ActiveCampaign alternative for my business?
To choose the right alternative, consider factors such as your business size, budget, specific marketing goals, and the features offered by each alternative. Evaluate the platform's compatibility with your industry and integration capabilities.
What features should I look for in ActiveCampaign alternatives?
Look for features such as marketing automation capabilities, CRM functionality, email marketing tools, analytics and reporting, ease of use, scalability, and integration options with other tools and platforms.
Do ActiveCampaign alternatives support e-commerce integration?
Yes, several alternatives provide e-commerce tools and integrations to streamline online sales, including features such as abandoned cart recovery, order management, and personalized product recommendations.
How can I ensure a smooth transition from ActiveCampaign to an alternative?
Plan the transition carefully, ensuring that your team is trained on the new platform. Test the features and functionalities to identify any potential issues before fully transitioning. Additionally, consult with the customer support of the chosen alternative for guidance and assistance during the migration process.
Are there ActiveCampaign alternatives specifically designed for B2B marketing?
Yes, some alternatives, like Pardot by Salesforce, focus on B2B marketing with features such as lead scoring, account-based marketing (ABM), and seamless integration with CRM systems.
Conclusion
While ActiveCampaign is a robust marketing automation and CRM platform, there are various alternatives available to meet the specific needs of different organizations. The choice of an alternative depends on factors like the organization's size, budget, industry, and marketing focus. Before making a decision, it's crucial to assess your unique requirements and explore these alternatives to determine which one aligns best with your marketing and customer relationship management goals.
Related Content: Plesk Alternatives