Embark on a journey into the world of e-commerce success with the best-selling dropshipping products. In this fast-paced industry, having the right products is crucial. Join us as we unveil a meticulously curated list of top-performing items that have consistently excelled in online retail.
From cutting-edge tech gadgets to essential wellness products and more, we'll explore the hottest trends and niches. Discover the perfect items to dropship for a thriving and sustainable online business. Unlock the potential for e-commerce prosperity with our expert insights on Best Selling Dropshipping Products.
Types of Dropshipping Products to Consider for Maximum Success
When it comes to dropshipping, the name of the game is impulse buying. The magic happens when you present a product to potential customers on platforms like Facebook or Instagram, and they're so captivated by it that they can't resist making a purchase. It's a realm where virtually anything can sell, provided you showcase it effectively.
In the world of successful dropshipping, three critical elements come together: impulse buying, buying power, and trending products.
Find Out What's New: Click to Our Latest Blog
Stay up-to-date and explore our most recent blog post to discover fresh insights, trends, and updates in your area of interest.
First, there's impulse buying. Your marketing strategy must be a compelling invitation, something that triggers that split-second decision to click "buy now." It's all about creating that irresistible urge.
Next comes buying power. While your customers are in the throes of impulse, the price point can make or break the deal. Ideally, you want to keep it low enough to seal the deal swiftly.
Enhance Your CyerPanel Experience Today!
Discover a world of enhanced features and show your support for our ongoing development with CyberPanel add-ons. Elevate your experience today!
Learn More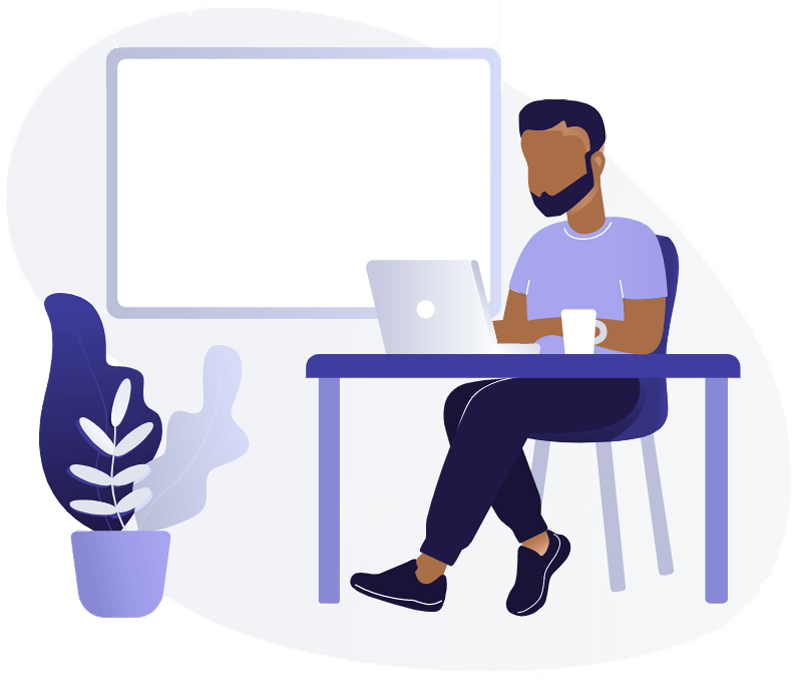 So, what types of products should you consider dropshipping for maximum success?
Useful Products Under $10: These are the gems of dropshipping. Think of items like meat thermometers, compact yet practical red pepper spray keychains, microwave cleaners, kitchen dish towel washcloths, handy cleaning tools, wipes, brushes, and more. These affordable, practical products often fly off the virtual shelves.
Unique and Hard-to-Find Products: Beating the competition is easy when you offer products that are difficult to find elsewhere. Unearth hidden treasures that aren't typically available in mainstream stores or on larger e-commerce platforms. Your unique offerings will set you apart.
Life Improvement Products: Products that enhance people's lives, such as air purifiers, can be particularly appealing. When you provide top-quality, life-improving products, customers are often willing to pay a premium.
By following these product-hunting strategies, you'll be better equipped to identify the types of products that can transform your dropshipping venture into a thriving and profitable business. Remember, it's all about capturing that impulsive moment and offering something irresistible at just the right price.
120+ Trending Dropshipping Products
Explore the top-performing dropshipping niches of 2023. Utilize these niches to elevate your dropshipping store. Select a niche from the list, choose appropriate products, and effectively market them to your specific target audience to drive your business forward.
1. Tech Gadgets and Accessories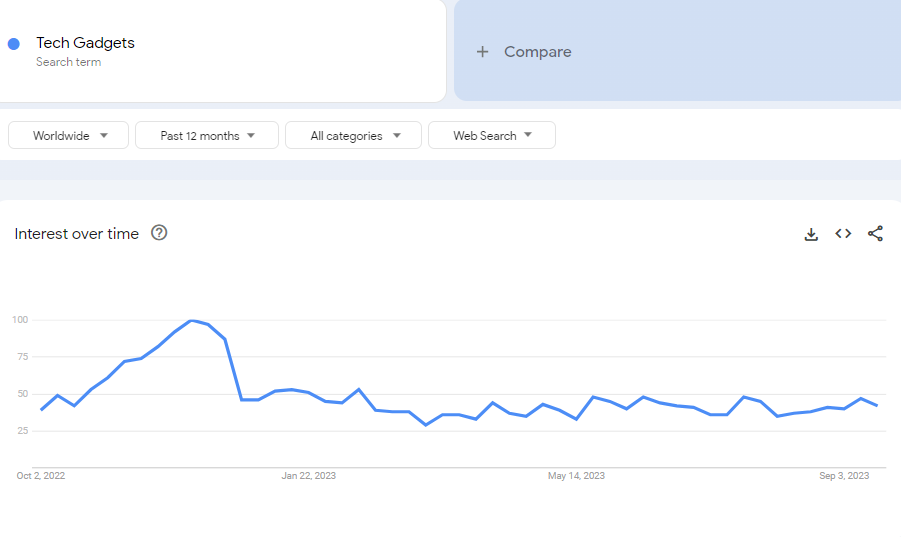 The world of technology is constantly evolving, and consumers are always on the lookout for the latest gadgets and accessories to enhance their digital lives. Dropshipping products like smartphone cases, wireless headphones, charging cables, and smartwatch bands can be highly profitable. The key is to stay updated with the latest trends and offer products that are in demand.
Popular Tech Gadgets and Accessories for Dropshipping
Here's a list of tech gadgets and accessories that are ideal for dropshipping.
Smartphone Accessories
Wireless Audio Gadgets
Charging Essentials
Smartwatch Accessories
Phone Mounts and Holders
Screen Protection
Portable Power Solutions
Gaming Gear
Camera Enhancements
Smart Home Devices
Health and Fitness Tech
Virtual Reality (VR) Accessories
Car Phone Accessories
Audio Solutions
Tablet Accessories
Laptop Protection
Wireless Input Devices
Camera Stabilization
Cable Management
Wireless Charging Solutions
2. Fashion and Apparel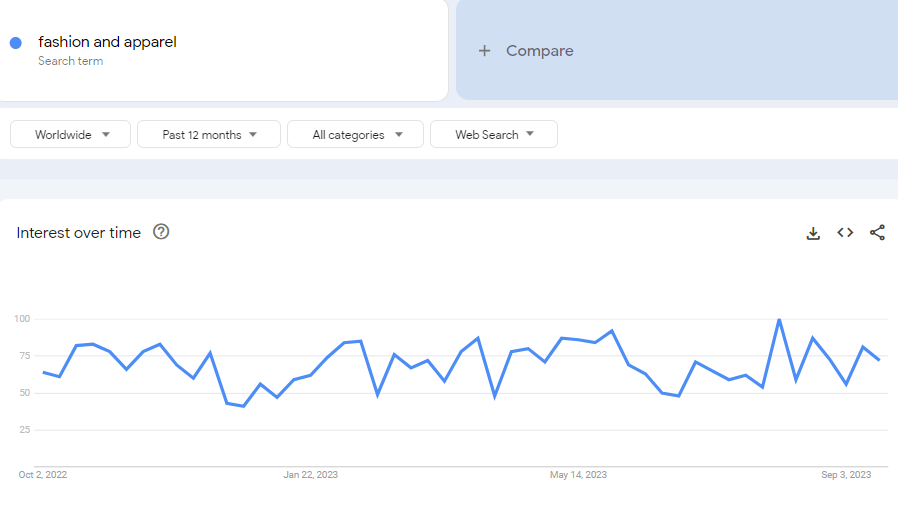 The fashion industry is a massive market, and dropshipping allows entrepreneurs to enter this arena without the need for a large inventory. Focus on niche segments such as activewear, sustainable fashion, or customized clothing. High-quality product images and detailed descriptions are essential to attract fashion-conscious consumers.
Popular Fashion and Apparel for Dropshipping
Here's a list of fashion and apparel that are ideal for dropshipping.
Trendy Clothing
Activewear
Customized Clothing
Sustainable Fashion
Fashion Accessories
Footwear
Lingerie and Intimates
Plus-Size Fashion
Swimwear
Maternity Clothing
Children's Clothing
Outerwear
Fashion Jewelry
Handbags and Purses
Formal Wear
Vintage and Retro Fashion
Workout Gear
Costumes
Ethnic and Cultural Clothing
Fashion for Pets
3. Cosmetics and Personal Grooming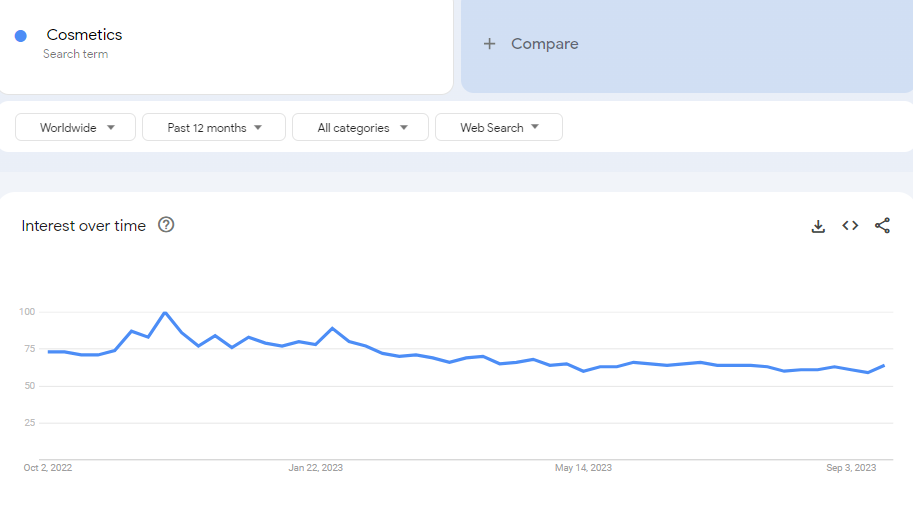 Among the thriving niches in the dropshipping arena, cosmetics, and personal grooming stand out as captivating and profitable choices. In this article, we will delve into the dynamic world of cosmetics and personal grooming products and explore the strategies to succeed in this competitive yet rewarding industry. Cosmetics and personal grooming encompass a vast array of products, from skincare and makeup to haircare and grooming essentials. This diversity allows dropshippers to curate a comprehensive product range that caters to various preferences and needs.
Popular Cosmetics and Personal Grooming for Dropshipping
Here's a list of cosmetics and personal grooming that are ideal for dropshipping.
Cruelty-free mascara
LED face masks
Facial moisturizing lotion
Vitamins and supplements
Hair curlers
Hydrating eye gel
Makeup remover facial wipes
Pimple patches
Sunscreen
Skin care oil
Eyeliner pencil
Loofah sponge
Travel bottles
Foundation brushes
Face roller
Men's grooming kits
Press-on manicure nail kits
Body wash
Hair nets
4. Baby Products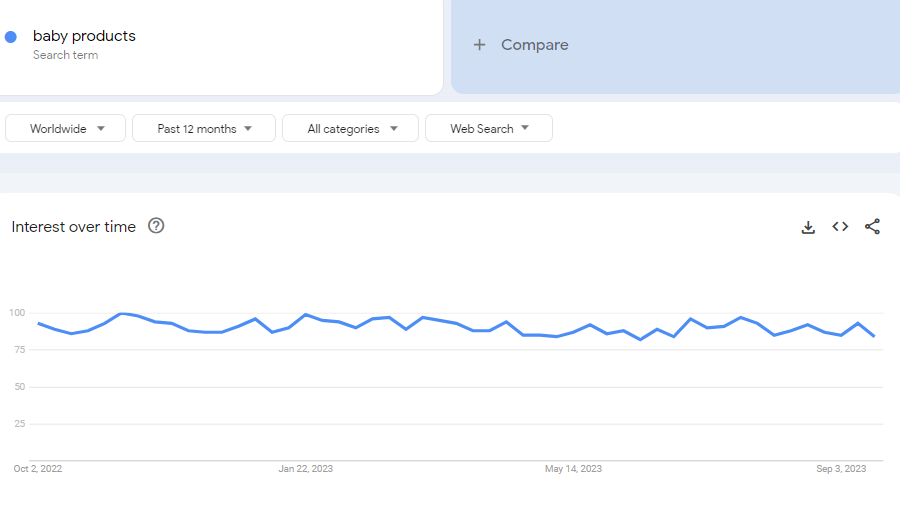 The world of e-commerce is filled with opportunities, and one particularly heartwarming niche is dropshipping baby products. In recent years, more parents have turned to online shopping for baby essentials and accessories. This trend has created a thriving market for entrepreneurs looking to start or expand their dropshipping businesses.
Popular Baby Products for Dropshipping
Here's a list of baby products that are ideal for dropshipping.
Diapers and Wipes
Baby Clothing
Baby Gear
Feeding Essentials
Toys and Educational Products
Baby Care Products
Safety Products
Nursery Decor
5. Home Improvement and Tools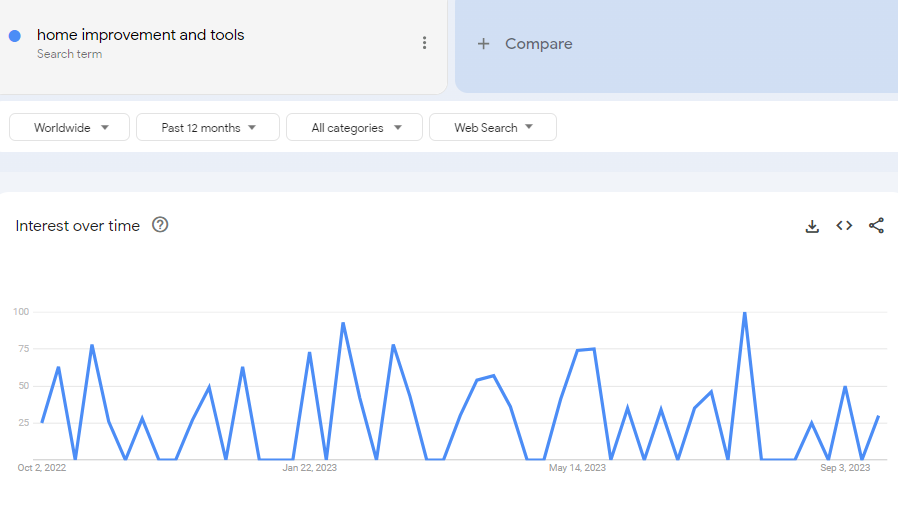 Dropshipping home improvement and tools presents a rewarding opportunity for entrepreneurs to serve homeowners, DIY enthusiasts, and contractors while building a profitable business. By offering high-quality products, ensuring detailed product descriptions, and implementing effective marketing strategies, you can create a thriving dropshipping venture that helps customers transform their living spaces and tackle projects with confidence.
Popular Home Improvements and Tools for Dropshipping
Here's a list of home improvements and tools that are ideal for dropshipping.
Power Tools
Hand Tools
Gardening Equipment
Home Decor
Safety Gear
Home Improvement Supplies
Storage Solutions
Kitchen and Bathroom Fixtures
6. Office Products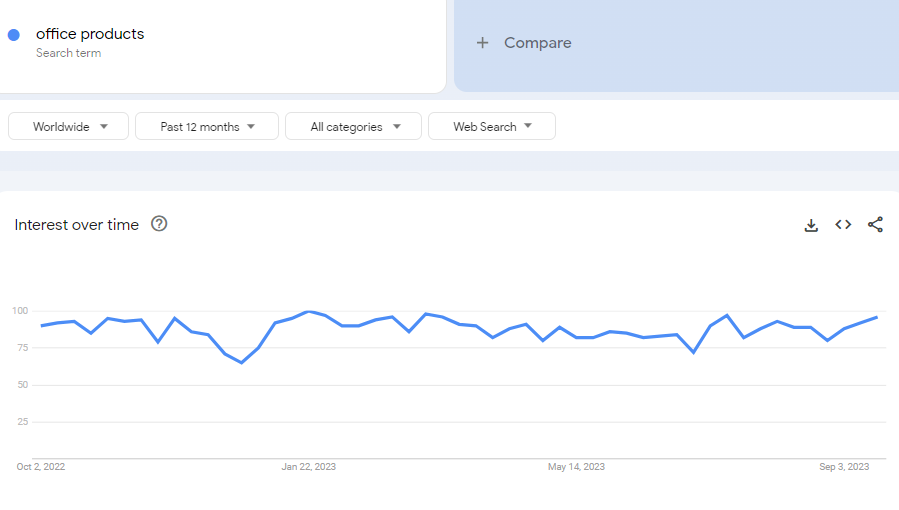 Dropshipping office products presents a rewarding opportunity for entrepreneurs to serve businesses, students, and remote workers while building a profitable business. By offering a diverse range of high quality products, providing detailed product descriptions, and implementing effective marketing strategies, you can create a thriving dropshipping venture that helps individuals and organizations streamline their workspace, enhance productivity, and meet their office supply needs with ease and convenience.
Popular Office Products for Dropshipping
Here's a list of office products that are ideal for dropshipping.
Stationery and Writing Supplies
Desk Organizers
Tech Accessories
Ergonomic Furniture
Printers and Ink Cartridges
Office Decor
Filing and Storage
Educational Supplies
7. Car Accessories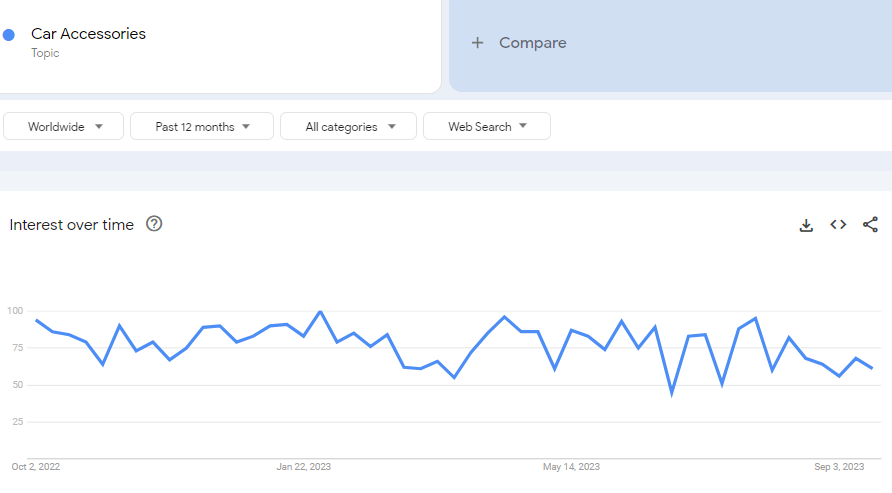 Dropshipping car accessories offers entrepreneurs an exciting opportunity to serve vehicle enthusiasts and everyday drivers while building a profitable business. By providing a diverse range of high-quality products, offering comprehensive product descriptions, and implementing effective marketing strategies, you can create a thriving dropshipping venture that helps individuals enhance their driving experience, personalize their vehicles, and meet their car accessory needs with ease and convenience.
Popular Car Accessories for Dropshipping
Here's a list of car accessories that are ideal for dropshipping.
Portable vacuum cleaners
Microfiber cleaning cloths
Leather conditioner
Windshield sun shades
Window shades
Steering wheel covers
Wiper blades
Cleaning gels
Floor mats
Device holders
Car trash cans
8. Outdoor and Sports Gear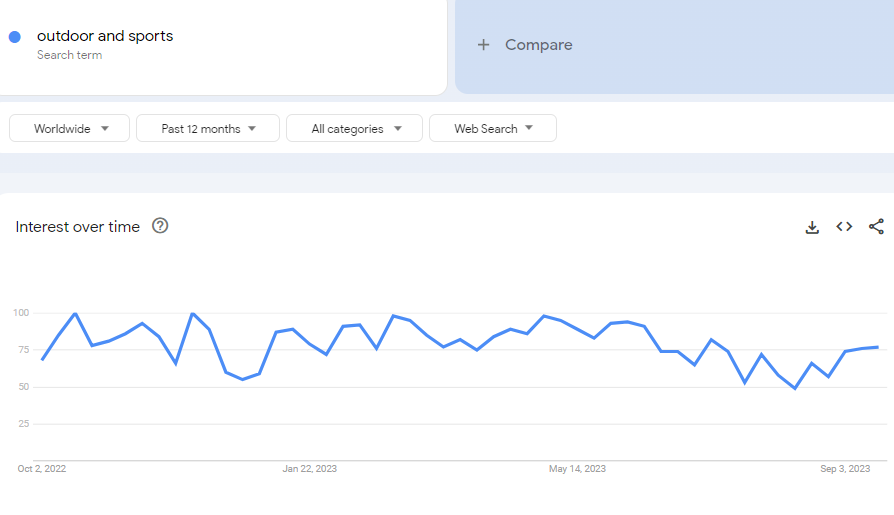 Outdoor enthusiasts and sports enthusiasts are always on the lookout for quality gear. Dropshipping products like hiking gear, camping equipment, fishing accessories, or sporting goods can attract a dedicated customer base. Consider offering products tailored to specific activities and seasons. By providing a diverse range of high-quality products, offering comprehensive product descriptions, and implementing effective marketing strategies, you can create a thriving dropshipping venture that helps individuals embrace the great outdoors, stay active, and pursue their outdoor passions with ease and convenience.
Popular Outdoor and Sports Gear for Dropshipping
Here's a list of Outdoor and Sports Gear that are ideal for dropshipping.
Camping and Hiking Gear
Fitness Equipment
Water Sports Equipment
Cycling Accessories
Sporting Goods
Outdoor Apparel
Footwear
Camping Cookware
9. Sustainable and Eco-Friendly Products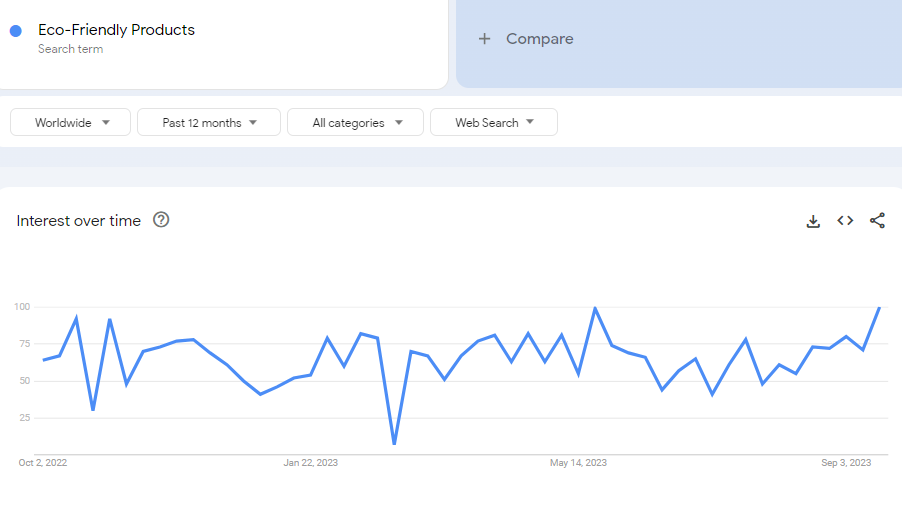 Dropshipping sustainable and eco-friendly products is not just a profitable venture; it's a chance to contribute to a greener and more sustainable future. By offering high-quality, environmentally responsible products, providing clear product information, and implementing ethical business practices, you can create a thriving dropshipping business that aligns with the values of conscious consumers and promotes a more sustainable way of living.
Popular Sustainable and Eco-Friendly Products for Dropshipping
Here's a list of sustainable and eco-friendly products that are ideal for dropshipping.
Reusable Shopping Bags
Stainless Steel Straws
Bamboo Utensils
Recycled Glassware
Organic Cotton Clothing
Hemp Apparel
Eco-Friendly Watches
Reusable Water Bottles
Solar-Powered Gadgets
Organic Skincare
Cruelty-Free Cosmetics
Natural Haircare Products
Upcycled Furniture
Recycled Jewelry
Biodegradable Cleaning Supplies
10. Pet Products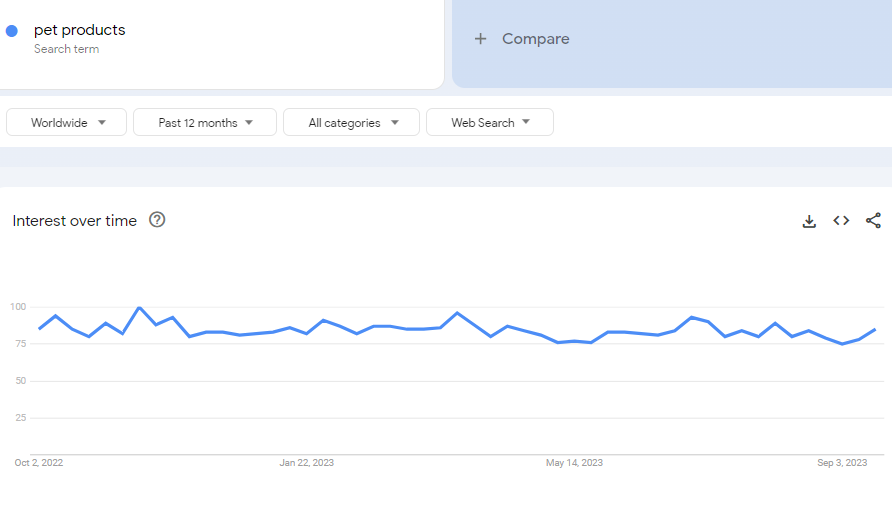 People love their pets, and the pet industry is booming. Dropshipping pet products like pet beds, grooming tools, pet toys, and pet accessories can be a lucrative venture. It's important to understand the specific needs of different types of pets and cater to those demands.
Popular Pets Products for Dropshipping
Here's a list of pet products that are ideal for dropshipping.
Pet Toys
Pet Apparel
Pet Beds and Bedding
Pet Grooming Supplies
Pet Food and Treats
Pet Bowls and Feeders
Collars and Leashes
Pet Carriers
Pet Training and Behavior Products
Pet Health and Wellness Products
Pet ID Tags
Pet Travel Accessories
Fish Tanks and Aquarium Supplies
Where to Find the Best Dropshipping Products?
Finding the best dropshipping products involves exploring various sources and strategies to identify profitable opportunities. Here are some key places and methods to help you discover great dropshipping products:
1. Online Marketplaces
AliExpress
AliExpress is a globally recognized online marketplace known for its extensive product catalog and vast network of suppliers. It serves as a go-to platform for many drop shippers due to its diverse range of products, including electronics, fashion, home goods, and more. The platform also offers flexibility in terms of the number of units you can order, making it suitable for dropshipping, even for small-scale entrepreneurs.
Alibaba
As a counterpart to AliExpress, Alibaba primarily caters to businesses and bulk orders. It's a goldmine for drop shippers looking for a wide array of products in larger quantities. Alibaba connects you with manufacturers and wholesalers, allowing you to negotiate deals and customize products to meet your specific needs. This platform is ideal if you're considering scaling your dropshipping business.
Amazon
While Amazon may seem like a direct competitor to dropshipping, it can also serve as a valuable resource for product research. You can analyze top-selling products and niches on Amazon to gain insights into what's currently in demand. By avoiding direct competition with Amazon sellers, you can identify product gaps and opportunities within your niche.
2. Dropshipping Marketplaces
SaleHoo
SaleHoo is a trusted directory of suppliers and products that caters to drop shippers and e-commerce entrepreneurs. It provides valuable insights through user reviews and ratings, helping you assess the reliability and performance of various suppliers. SaleHoo simplifies the process of finding reputable suppliers and trending products, making it a valuable resource for beginners and experienced dropshippers alike.
Oberlo (now part of Shopify)
Oberlo is a dropshipping app integrated with Shopify, one of the leading e-commerce platforms. It offers a seamless solution for sourcing products directly into your Shopify store. You can browse and import products from Oberlo's extensive catalog, making it a convenient choice for those running their stores on Shopify. Oberlo's user-friendly interface streamlines product management and order fulfillment.
Worldwide Brands
Worldwide Brands provides access to a curated list of certified wholesalers and drop shippers. This directory focuses on connecting you with trusted suppliers, ensuring the authenticity and quality of the products you source. With an emphasis on wholesale and bulk ordering, Worldwide Brands is suitable for drop shippers seeking reliable suppliers for larger quantities.
3. Google Trends and Keyword Research
Google Trends
Google Trends is a powerful tool that allows you to track the popularity of search queries over time. By analyzing trending search terms and topics, you can identify rising search trends in various niches. This information helps you pinpoint products with increasing demand, enabling you to capitalize on emerging trends and adapt your product selection accordingly.
Google Keyword Planner
The Google Keyword Planner is a valuable resource for finding high-volume keywords related to your niche. It provides insights into keyword search volume, competition, and related keywords. By conducting thorough keyword research, you can optimize your product listings and content to align with what potential customers are searching for.
4. Social Media and Forums
Niche-Specific Facebook Groups and Forums
Joining niche-specific groups and forums on platforms like Facebook and Reddit allows you to immerse yourself in discussions related to your chosen niche. By actively participating and observing conversations, you can gain valuable insights into the products and topics enthusiasts are discussing. This firsthand knowledge helps you identify potential products that resonate with your target audience.
Instagram and Pinterest
Visual platforms like Instagram and Pinterest are treasure troves of product inspiration. Explore hashtags, profiles, and boards related to your niche to discover visually appealing product ideas. Pay attention to posts with high engagement and comments, as they may indicate popular or trending products within your niche.
5. E-commerce Platforms
Shopify and WooCommerce
Shopify and WooCommerce are two of the most popular e-commerce platforms, and they offer built-in features to help you identify trending products. You can explore categories, best-selling lists, and trending collections on these platforms to find product ideas. Additionally, both platforms offer integrations with various apps and plugins that can assist with product research and sourcing.
When conducting product research for your dropshipping business, it's essential to leverage multiple sources and methods to ensure a comprehensive understanding of market trends and customer preferences. Continuously monitor and adapt your product selection based on changing consumer demands and emerging opportunities within your niche.
FAQs - Best Selling Dropshipping Products
What Types of Products Are Ideal for Impulse Buying?
Products ideal for impulse buying are often:
Low-Priced: Typically affordable, making the decision quick and easy.
Visually Appealing: Products that are visually appealing and enticing.
Solves a Problem: Items that solve a specific problem or fulfill a desire.
Trending: Products that are currently popular or in demand.
Unique: Items that stand out and aren't easily found elsewhere.
Why Is Price Point Important in Dropshipping?
The price point is crucial because:
It Impacts Profitability: Setting the right price ensures you make a profit.
Affects Customer Decision: Customers often decide based on affordability.
Competitive Edge: Competitive pricing can attract more customers.
Perceived Value: Price can influence the perceived value of your products.
What Are Life Improvement Products, and Why Are They Popular?
Life improvement products are items that enhance people's lives in various ways. They are popular because:
They Address Needs: These products solve problems or fulfill needs.
Quality of Life: Customers are willing to pay for products that enhance their quality of life.
Premium Pricing: High-quality life improvement products can command premium prices.
Wrapping Up:
In conclusion, successful dropshipping hinges on the art of impulse buying, where the allure of a product is so irresistible that customers can't help but click that "buy now" button. This dynamic realm is open to virtually anything that can be presented effectively to potential buyers on platforms like Facebook and Instagram. Three pivotal elements converge to drive success in dropshipping: the power of impulse buying, the influence of price point, and the trendiness of products.
First and foremost, we explore impulse buying, emphasizing the need for marketing strategies that serve as compelling invitations to purchase. The goal is to create that undeniable urge, capturing the customer's spontaneous decision to acquire your product.
Price point emerges as the next critical factor. While customers are under the sway of their impulsive instincts, the price must be set just right—enticingly low enough to prompt swift decisions that seal the deal. Remember, success lies in capturing that impulsive moment and offering something irresistible at precisely the right price. With this approach, you're well on your way to making a significant impact in the world of dropshipping.
Related Content: List Of Facebook Affiliate Marketing Groups