It can be difficult to find the best VPN provider, but we've done the research for you and found that these 10 providers are the very best in terms of value, performance, and security. With so many different providers and features available, it can be hard to decide which one is best for your needs. Well, we're here to help! We've compiled a list of some popular VPN providers that will cover all your bases from price and speed to security and features. More importantly, though, we've included information about each provider's server locations and encryption methods so that you can make an informed decision when choosing your next one.
What is a VPN?
A VPN hides your IP address from corporations, governments, and hackers by providing an encrypted server. You can protect your identity even if you are using public or shared Wi-Fi, and your data will be kept private.
You can learn more about what is a vpn.
Find Out What's New: Click to Our Latest Blog
Stay up-to-date and explore our most recent blog post to discover fresh insights, trends, and updates in your area of interest.
1. ExpressVPN - Best overall.
ExpressVPN is the fastest VPN provider on our list. It has an excellent user interface and offers a wide range of features for its customers, including a kill switch, DNS leak protection, and Onion over VPN.
It also has the best security measures available in the industry today: 256-bit AES encryption (the strongest type of encryption), 4096-bit RSA key size (the largest possible SSL certificate), and military-grade OpenVPN protocol support (which helps protect against man-in-the-middle attacks).
Enhance Your CyerPanel Experience Today!
Discover a world of enhanced features and show your support for our ongoing development with CyberPanel add-ons. Elevate your experience today!
Learn More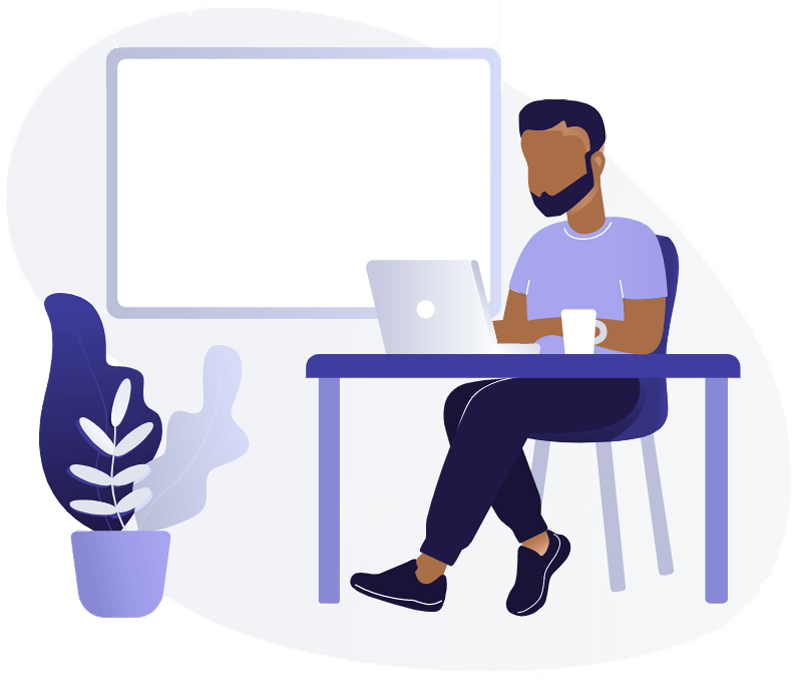 The company's customer support team is available 24 hours per day via email or live chat on their website. If you're having trouble connecting to one of their servers after setting up your account using their app for iPhone or Android devices—or if something goes wrong during installation they'll help troubleshoot with ease!
2. NordVPN - Best budget VPN.
NordVPN is one of the cheapest VPNs on the market, and it also offers a 30-day money-back guarantee. This means that if you're not satisfied with NordVPN after trying it out for 30 days, you can get your money back in full.
NordVPN has over 10,000 servers in 62 countries worldwide and an impressive selection of users who have reviewed this VPN service positively (our own included). One additional benefit is that they have a strict no-logs policy which means there will be no data kept on their servers about what websites and apps you use while connected to their service!
3. CyberGhost - Best for new users.
CyberGhost is a good choice for new users. It's easy to use, has good security and speed, and offers good value for money. CyberGhost also offers an excellent customer service team that can help you with any questions or problems you may have during your stay on the VPN's network.
CyberGhost has over 2200 servers in 40+ countries around the world (and growing). If you want to use your favorite VPN app but don't know where to start or which server type best suits your needs, then this may be one of the best options available right now on our list!
4. Surfshark - Cheapest unlimited VPN.
Surfshark is a great choice for beginners, as it's one of the cheapest unlimited VPNs on the market. It offers good speeds at reasonable prices and has no logs policy, which means you can use Surfshark without worrying about them monitoring your activity. The service also supports mobile devices and torrenting, so if you have an iPhone or Android device with limited data plans, this might be your best bet.
5. IPVanish - Strongest security features.
IPVanish is a US-based VPN provider that offers strong security features. It has strict no-logging policies, a kill switch and DNS leak protection, a NAT firewall, and split tunneling. IPVanish also has IPv6 leak protection built into the software so you can rest assured that your online data will be kept safe from potential attacks from hackers or malware.
IPVanish's servers are spread across 60+ countries around the world making them an excellent choice for anyone looking for fast speeds when streaming videos or playing games online. The company also offers very competitive pricing with monthly plans starting at $10 per month (with discounts available).
6. Private Internet Access - Dogmatic no-logging policy.
Private Internet Access is a great choice for anyone looking to get a VPN that provides strong encryption and fast speeds. The company has a no-logging policy, which means it doesn't keep any of your data on its servers. This makes it the most private option available in this category.
The software is easy to use, with a simple interface that lets you choose between five connection types: OpenVPN, L2TP/IPSec, PPTP (which isn't recommended), SSTP (which also isn't recommended), and IKEv2. Private Internet Access also offers an Android app for quick setup on your device but does not yet offer desktop apps for Mac or Windows users at this time.
7. VyprVPN - Highest speed scores of the bunch.
VyprVPN is an excellent choice for streaming, gaming, and torrenting. It's also a great choice for unblocking websites.
The company has been around since 2010 and has servers in over 80 countries around the world. You can use this VPN service on three devices at once, including your phone or tablet as well as your PC or Mac computer.
8. TunnelBear is - Best free version.
TunnelBear is a free VPN service that allows you to use it for 500MB of data per month. This makes it one of the best options out there if you just want to keep your browsing private while using your favorite services.
TunnelBear also has a premium version called TunnelBear Plus, which comes with unlimited bandwidth and bandwidth speeds of up to 2Gbps. You can even pay $10/month if you want more storage on its servers!
9. Windscribe - The most generous free data allowance.
Windscribe offers 10GB of free data per month, which is the most generous free data allowance of any VPN provider. This means that if you don't want to pay for your service, Windscribe will give you unlimited access to their servers and all of the features they provide.
If this amount seems too small for your needs, then we suggest checking out our article on how much data a streaming service uses before deciding whether or not it's worth paying for one year's subscription fee (which varies depending on which plan).
10. Hotspot Shield - Fastest average speeds in our performance tests.
Hotspot Shield is the fastest VPN we tested. It offers average speeds of just over 100 Mbps and can even reach 200 Mbps on rare occasions. When it comes to streaming video, Hotspot Shield is not the best option—you'll have trouble watching HD content at full resolution with any of its servers (even those in Europe). However, if you're looking for an inexpensive way to secure your internet connection without sacrificing speed or security features like split tunneling and NAT Firewall, then Hotspot Shield might be your best bet.
Consider using one of these VPN providers to keep your identity safe online
VPNs are useful for keeping your identity safe online. They can help you access geo-restricted content, avoid throttling and ISP snooping, and more. But they're not 100% foolproof—there are still ways for ISPs to track and monitor your activity without the use of a VPN (or even if one is used).
So what does this mean? Well, if you want to be sure that no one knows who or where you are when it comes down to access certain websites or services through the internet then a reliable service like ExpressVPN would be ideal!
These are the most popular VPN providers.
VPNs are used to protect your privacy and security online. They can also be used as a way to bypass censorship, access geographically restricted content, and free WiFi.
VPNs are a great way to stay anonymous when you're browsing the web. This is especially important if you have sensitive information that needs to remain private like banking details or passwords for websites like Facebook or LinkedIn.
Conclusion
As you can see, these are some of the most popular VPN providers. With so many options for VPNs, it's hard to choose the best one. But you have all the freedom in the world to do so and we hope that our top 10 list has helped make your decision a little easier.
When it comes to VPNs, trust is important. If you have any questions about your particular situation or need help finding a good service, feel free to reach out!