Customer Relationship Management (CRM) is a critical aspect of any e-commerce business, helping to streamline communication, enhance customer satisfaction, and boost overall efficiency. With a myriad of CRM for e-commerce solutions available, selecting the one that aligns with the specific needs of an e-commerce business is crucial for sustained growth. In this article, we'll explore the key features to consider and delve into some of the best CRM options tailored for e-commerce enterprises.
Top 10 CRM for E-commerce
Below are the top 10 CRM for E-commerce.
1. Salesforce

Salesforce, a global leader in Customer Relationship Management (CRM), has earned its reputation as an industry powerhouse, offering businesses a robust and scalable platform to manage customer interactions, streamline operations, and drive growth.
Features
Integration Excellence
Customization Mastery
Comprehensive Analytics
Marketing Automation
Customer Service Excellence
Scalability for Growth
Mobile Accessibility
Community Collaboration
AI-Powered Insights
Security Assurance
2. HubSpot
HubSpot has emerged as a trailblazer in the realm of Customer Relationship Management (CRM), particularly for e-commerce businesses. With its user-friendly interface and an extensive suite of tools, HubSpot is reshaping how businesses approach customer engagement, marketing, and sales.
Find Out What's New: Click to Our Latest Blog
Stay up-to-date and explore our most recent blog post to discover fresh insights, trends, and updates in your area of interest.
Features
Marketing Automation Marvel
Seamless Integration
User-Friendly Interface
Lead Scoring Precision
Sales Pipeline Clarity
Customer Support Excellence
Content Optimization Tools
Social Media Integration
HubSpot Academy
Free CRM Option
3. Zoho CRM

Zoho CRM has emerged as a stalwart in the realm of Customer Relationship Management (CRM), offering a comprehensive and affordable solution tailored for e-commerce businesses. With powerful analytics, seamless integration, and customization freedom, Zoho CRM empowers e-commerce businesses of all sizes to manage customer relationships and streamline operations effectively.
Features
Feature-Rich Solutions
Analytics Insight
Affordable Accessibility
Integration with E-commerce Platforms
Automation Efficiency
Customization Freedom
Multi-Channel Support
Mobile Accessibility
Workflow Automation
AI-Powered Predictions
4. Pipedrive

Pipedrive stands as a leading Customer Relationship Management (CRM) platform renowned for its emphasis on intuitive sales pipeline management and efficiency-driven sales processes. Designed with the salesperson in mind, Pipedrive excels in providing a user-friendly interface that simplifies deal tracking, enhances collaboration, and optimizes the overall sales journey.
Enhance Your CyerPanel Experience Today!
Discover a world of enhanced features and show your support for our ongoing development with CyberPanel add-ons. Elevate your experience today!
Learn More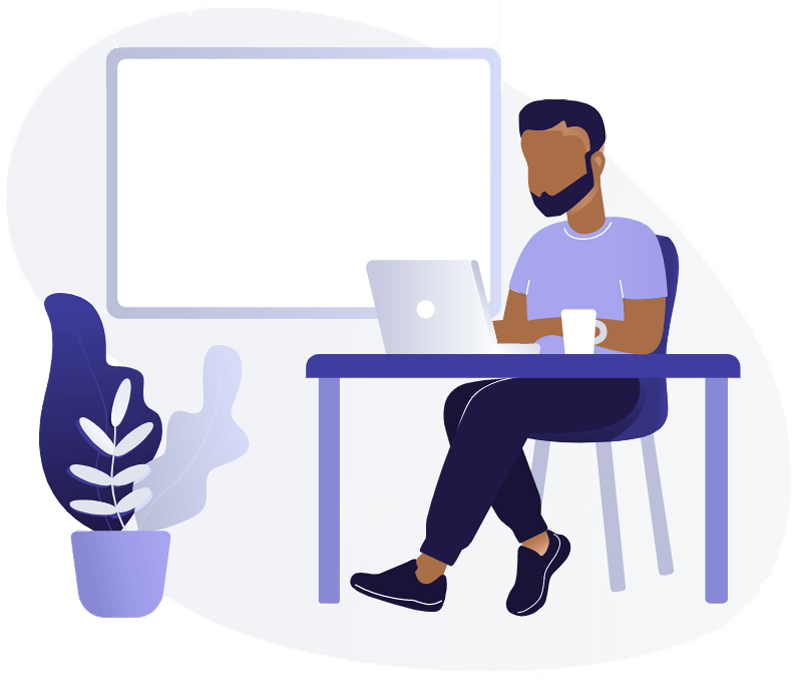 Features
Visual Pipeline
Sales Efficiency
Deal Tracking
Customizable Workflow
Visual Analytics
Email Integration
Mobile Accessibility
Task Automation
5. Freshworks CRM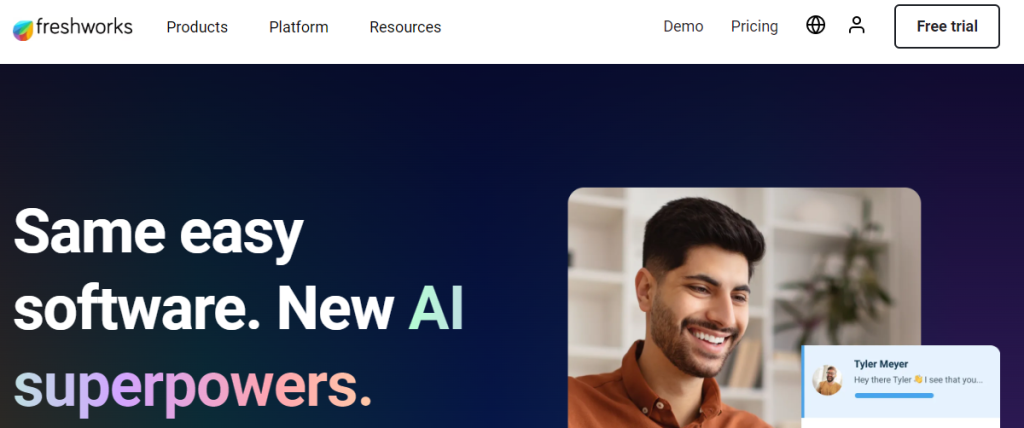 Freshworks CRM stands as a dynamic and comprehensive Customer Relationship Management (CRM) platform designed to offer a 360-degree view of customer interactions. With a focus on providing AI-powered insights, robust customer support features, and an intuitive interface, Freshworks CRM empowers businesses to engage with customers across various touchpoints effectively.
Features
360-Degree Customer View
AI-Powered Insights
Customer Support Excellence
Multi-Channel Engagement
Automated Workflows
Sales Automation
Customization Flexibility
Integration Capabilities
Mobile Accessibility
Marketing Automation
6. Keap

Keap, a comprehensive platform combining Customer Relationship Management (CRM) and marketing automation, stands as a powerful solution for businesses seeking to streamline their workflows. With a focus on sales pipeline management, lead nurturing and seamless integration, Keap empowers businesses to automate tasks, nurture leads, and drive overall efficiency.
Features
CRM and Marketing Integration
Sales Pipeline Management
Lead Nurturing
Email Marketing
Telephony Integration
Workflow Automation
Customizable Forms
Task Automation
Mobile Accessibility
Gamification Fun
7. Bitrix24

Bitrix24 stands out as an all-encompassing platform that seamlessly integrates collaboration, communication, and Customer Relationship Management (CRM) tools. With a focus on enhancing teamwork, streamlining project management, and fostering customer engagement, Bitrix24 empowers businesses to centralize their operations and boost overall efficiency.
Features
Social Intranet
Communication Hub
Task and Project Management
CRM Integration
Document Management
Social Media Monitoring
Automation Rules
Employee Engagement Tools
Contact Center
Telephony Integration
8. Insightly

Insightly is a versatile Customer Relationship Management (CRM) platform renowned for its strong emphasis on project integration. This platform seamlessly combines CRM functionalities with project management tools, offering businesses a comprehensive solution to manage customer relationships, streamline projects, and drive overall efficiency.
Features
Relationship Mapping
Email Tracking
Project Management Integration
Lead and Pipeline Management
Customization Options
Relationship Intelligence
Task and Event Tracking
Mobile Accessibility
Workflow Automation
Integration with Popular Apps
9. Agile CRM

Agile CRM emerges as a comprehensive Customer Relationship Management (CRM) solution designed to seamlessly integrate sales, marketing, and service functionalities. With a user-friendly interface and a focus on automation, Agile CRM empowers businesses to centralize customer interactions, automate routine tasks, and drive growth across various business functions.
Features
All-in-One CRM Platform
Contact and Lead Management
Sales Automation
Marketing Automation
Service Automation
Appointment Scheduling
Email Tracking and Campaigns
Telephony Integration
Customization Flexibility
Social Media Integration
10. SugarCRM

SugarCRM stands as a leading Customer Relationship Management (CRM) solution known for its innovative approach to enhancing customer experiences. With a focus on flexibility, customization, and a commitment to providing a complete view of customer interactions, SugarCRM empowers businesses to build lasting relationships and drive sustained growth.
Features
360-Degree Customer View
Flexible Deployment Options
Customization Capabilities
Advanced Workflow Automation
Sales Force Automation
Customer Service Excellence
Marketing Automation Integration
Mobile Accessibility
AI-Powered Insights
Community Collaboration
FAQs
How does a CRM contribute to improving customer experiences in e-commerce?
A CRM system allows businesses to track and analyze customer interactions, preferences, and purchase history. This data enables personalized communication, targeted marketing, and efficient customer service, resulting in an improved overall customer experience.
What features should I look for in the best CRM for e-commerce?
The best CRM for e-commerce should include features such as intuitive sales pipeline management, marketing automation, customer segmentation, order tracking, and integration with e-commerce platforms. Customization options, scalability, and mobile accessibility are also essential considerations.
How does a CRM system aid in marketing for e-commerce businesses?
A CRM system assists in marketing by allowing businesses to create targeted campaigns, track customer engagement, and analyze marketing performance. It helps in identifying high-value leads, nurturing prospects, and optimizing marketing strategies based on data-driven insights.
Can a CRM system assist in managing inventory for e-commerce?
Some CRM systems offer integration with inventory management features, allowing businesses to track and manage inventory levels. This integration ensures that the CRM system works seamlessly with the e-commerce platform for efficient order and inventory management.
How scalable should a CRM system be for growing e-commerce businesses?
The best CRM for e-commerce should be scalable to accommodate the growing needs of the business. It should easily adapt to increased data, users, and additional features as the e-commerce business expands.
Conclusion
In conclusion, selecting the best CRM for e-commerce is a pivotal decision that can significantly impact the efficiency, growth, and overall success of an online business. The ideal CRM should align seamlessly with the unique needs of e-commerce operations, offering robust features for managing customer relationships, sales processes, and marketing strategies. As highlighted in this comprehensive exploration of various CRM options, the choice ultimately depends on specific business requirements.