Introduction
Cyber security consultants are a relatively new type of IT professional. They exist to help protect private businesses and government entities from cyber-attacks, but they also perform many other functions as well. In this article, we'll give you a comprehensive overview of what it means to be a cyber security consultant — including what skills you need and the different career paths available to them — so that you can make an informed decision about whether it's right for you!
Learn and master the latest commercial-grade hacking tools, techniques and methodologies in ethical hacking with the ethical hacking course with certificate from KnowledgeHut and become a skilled expert in cybersecurity.
Who Is a Cyber Security Consultant?
A cyber security consultant is a professional who advises and educates businesses on how to protect themselves from cyber threats. They are tasked with assessing the company's existing security measures, identifying weaknesses, recommending solutions, and helping implement them.
Cyber security consultants may also be called upon to perform penetration tests, which involve an outside party trying to access a network or computer system with the intent of finding vulnerabilities. Cyber security consultants will then use this information to determine if any improvements need to be made for the system to always remain secure.
Find Out What's New: Click to Our Latest Blog
Stay up-to-date and explore our most recent blog post to discover fresh insights, trends, and updates in your area of interest.
Role of a Cyber Security Consultant
Cybersecurity consultants identify security-related problems, evaluate security issues, assess risk, and implement solutions to safeguard companies' networks and computer systems from cyber threats. When evaluating security systems and creating layers of protection in a rapidly changing IT landscape, they must deal with numerous variables.
The role of a cyber security consultant can vary greatly depending on what type of business you work for or your clientele. However, there are some common aspects that most consultants experience at some point during their careers:
Enhance Your CyerPanel Experience Today!
Discover a world of enhanced features and show your support for our ongoing development with CyberPanel add-ons. Elevate your experience today!
Learn More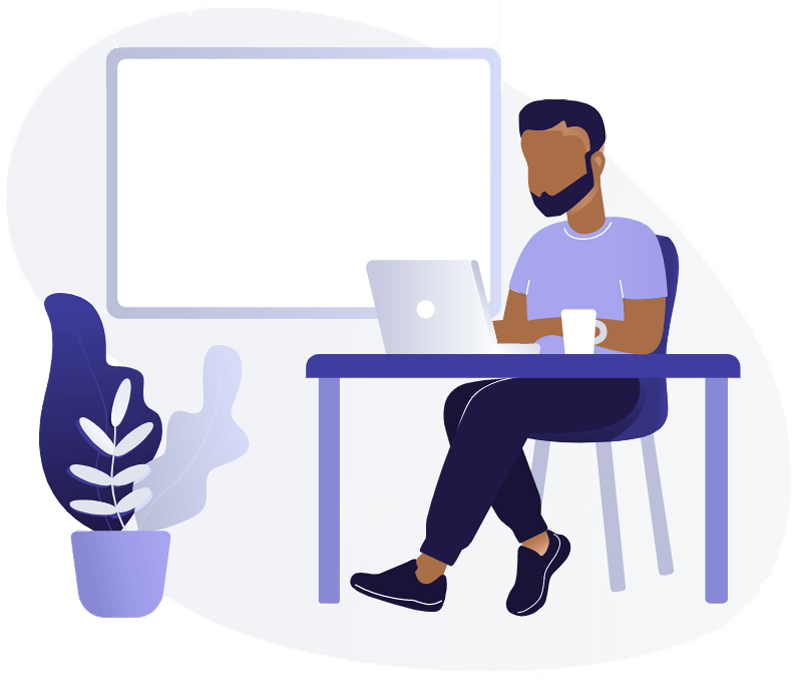 Working with clients to create a security awareness program (which is essentially an educational system that aims to teach users about the importance of cyber security)
Participating in weekly meetings with managers, executives, and other consultants
Conducting penetration tests on behalf of clients
Assisting with the creation of a crisis management plan
Participating in bi-annual security audits that are performed by outside parties
Cyber Security Consultant Salary
The average salary of a Cyber Security Consultant is $112,602 yearly. Salaries can vary depending on several factors, including experience level and location within India.
Education And Requirements To Become a Cyber Security Consultant
If you're interested in becoming a cyber security consultant, you'll need a bachelor's degree. A computer science or related field is the best choice for this career since it will help you build the technical knowledge necessary for the position. There are many different types of degrees that can prepare you for this career path.
You should also consider getting certifications in cyber security and ethical hacking (CEH). These certifications can help prove your abilities in these areas, which is particularly useful if you're interviewing with an employer that already has its own certification requirements. The ethical hacking course with certificate helps you learn ethical hacking from scratch so that you can advance your career in ethical hacking.
Moreover, you need to have strong analytical and problem-solving skills, excellent communication skills, interpersonal skills, excellent attention to detail, research and development skills, the ability to work independently and collaboratively, as well as the ability to multitask on multiple projects at the same time.
Career Path of a Cyber Security Consultant
A viable career path for a cyber security consultant would be:
To get some hands-on experience in an entry-level position in information technology (IT) or information security.
Then they can advance their career as a security administrator, analyst, engineer, or auditor.
You obtain the necessary information security certifications to upskill yourself.
Apply for the role of a cyber security consultant and begin your career in the role.
Various Job Roles in Cybersecurity
Once you have gained the proper education, you can pursue a rewarding career in cyber security. Here are some of the most common job roles:
Chief Information Security Officer (CISO)
Information Security Analyst
Cyber Security Consultant
Security Engineer
Security Architect
Cyber Security Job Description Template
Because of the importance of having a job description template, we will first look at what should be included in one. The template should be targeted towards the role you are hiring for. It is vital that this person can understand their own strengths and weaknesses, so they can work on them with your help. This way, they will become more skilled over time and become more valuable to your company!
A job description template should include the following:
The position being filled
The qualifications needed to fill that position
What kind of day-to-day activities will be expected from them upon starting their new job
What kind of short-term goals do you expect them to achieve, and what long-term goals should they be working towards? The salary range for the position If there is any additional information that may be important to include in your job description templates, such as benefits or anything else that might help them understand their role better.
Conclusion
Cybersecurity is a growing field, and there are many opportunities out there for people to get involved. The first step, of course, is to learn about what cybersecurity means and how it affects us as individuals and businesses. If you're interested in becoming a cyber security consultant, then we recommend getting started by researching the different career paths available within this industry.
Pursuing an ethical hacking course with certificate from KnowledgeHut is the best way to expand your horizons, and you can learn the skills required to become a successful cybersecurity professional. The course will help you gain an understanding of the five steps of ethical hacking, including Reconnaissance, Gaining Access, Enumeration, Maintaining Access, and Covering your Tracks.