When delving into the realm of cloud computing services, the comparison between DigitalOcean and AWS (Amazon Web Services) sparks a multitude of considerations. These two prominent players in the cloud computing arena each bring their unique strengths and attributes to the table, making it a thoughtful decision for businesses and developers seeking the right cloud solution.
DigitalOcean and AWS both excel in facilitating the creation and management of complex web applications, but they do so with distinct approaches and feature sets. DigitalOcean, known for its simplicity and user-friendliness, offers a streamlined experience that resonates particularly well with those who value an intuitive and straightforward cloud infrastructure. While it may not boast the vast array of services that AWS offers, DigitalOcean's offerings are well-structured, making it an ideal choice for those who prioritize ease of use and efficiency.
On the other hand, AWS, as one of the industry giants, offers an extensive range of services and features. However, it's here that the distinction becomes apparent. AWS's expansive ecosystem, while powerful, can sometimes appear overwhelming and disorganized to newcomers. Navigating through the multitude of AWS services can be akin to exploring a vast labyrinth, where finding the right tool for the job might require some extra effort.
In this comparison, we'll delve deeper into the nuances of DigitalOcean and AWS, examining their respective strengths and weaknesses, pricing structures, scalability, and overall suitability for different use cases. By the end, you'll have a clearer understanding of which cloud platform aligns best with your specific project requirements and preferences.
Find Out What's New: Click to Our Latest Blog
Stay up-to-date and explore our most recent blog post to discover fresh insights, trends, and updates in your area of interest.
What is Cloud Computing?
The on-demand, pay-as-you-go distribution of IT resources through the Internet is known as cloud computing. Utilizing remote technologies to assist computers store, managing, processing, and/or communicating research is available as cloud computing. Instead of being housed on your computer or another local storage device, these off-site solutions are hosted on the cloud (or the internet). Anything from email servers to software applications, data storage, or even boosting your computer's processing speed might be included in them.
In the end, the "cloud" is merely an online metaphor. It dates back to the time when flowcharts and PowerPoints would depict the massive server-farm architecture of the internet as little more than a fluffy cloud(Opens in a new window), receiving connections and dispersing information as it floats.
Enhance Your CyerPanel Experience Today!
Discover a world of enhanced features and show your support for our ongoing development with CyberPanel add-ons. Elevate your experience today!
Learn More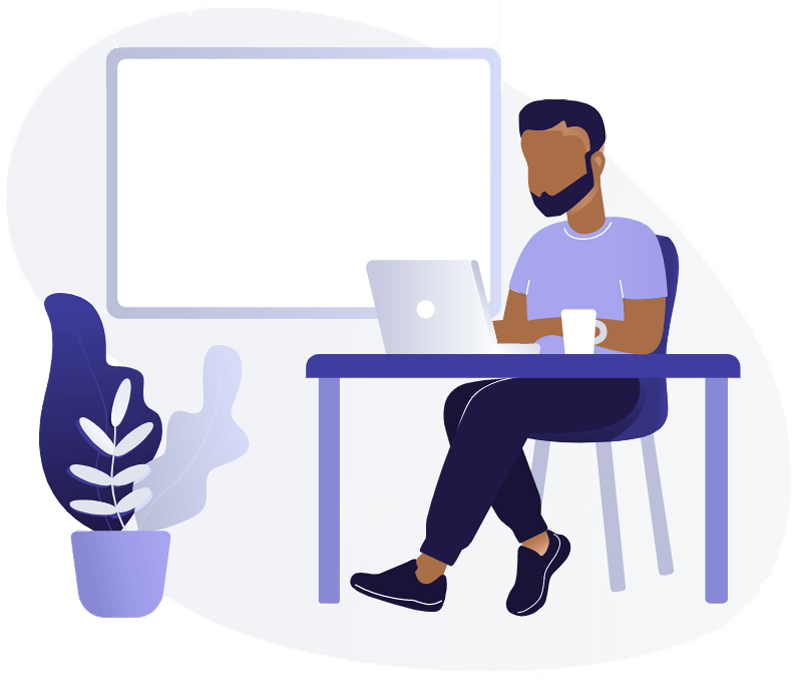 What is DigitalOcean?
A straightforward cloud service provider is DigitalOcean. It is extremely reasonably priced and has a straightforward setup. In comparison to other platforms, it enables developers to do tasks like starting up a server (droplet) much more quickly.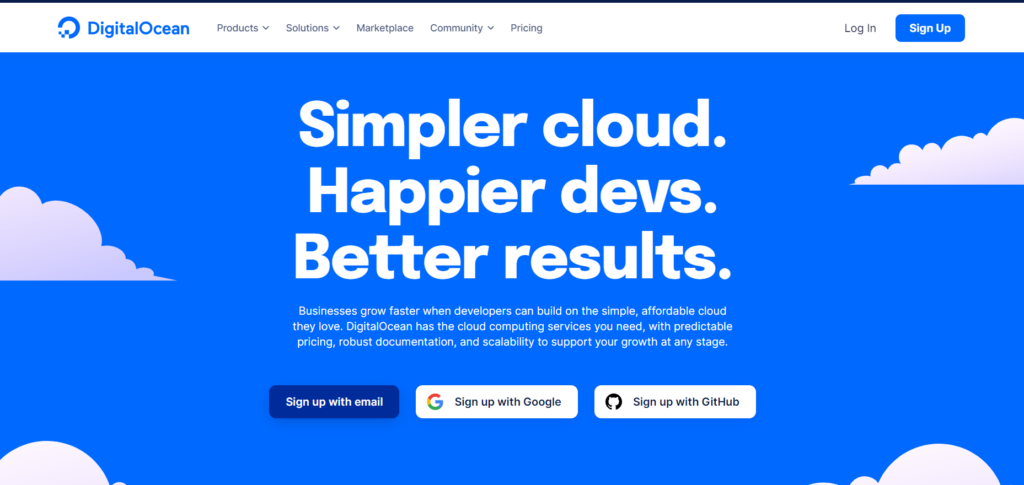 It is a distinctive cloud hosting company that gives corporate organizations cloud computing services so they may grow independently by deploying DigitalOcean apps that run concurrently across several cloud servers without sacrificing speed!
What is AWS?
A platform called Amazon Web Service (AWS) provides scalable, adaptable, user-friendly, and affordable cloud computing solutions.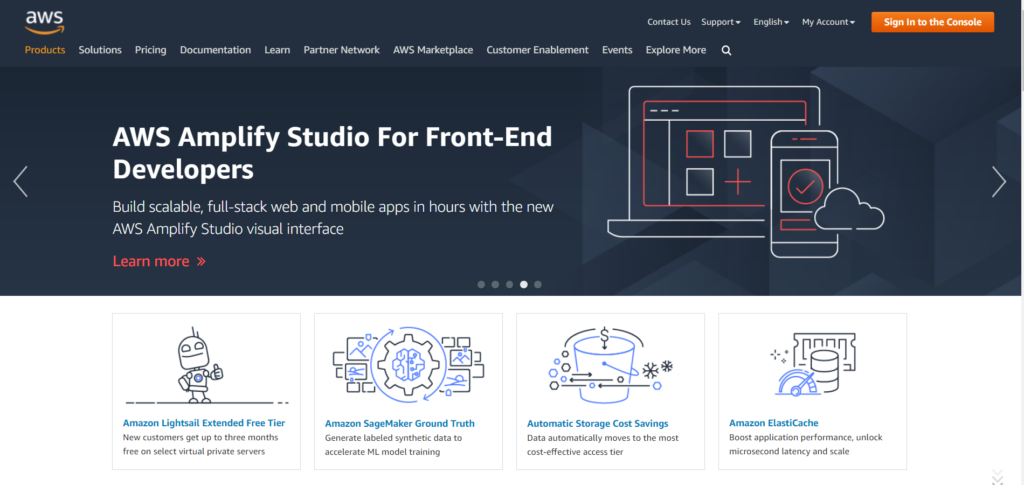 The vast array of cloud computing services that make up Amazon Web Services combine to provide a complete platform. It is regarded as a powerhouse for developers in terms of storage, databases, analytics, networking, and delivery/deployment choices. There are 16 distinct geographic locations where AWS Cloud is accessible.
Advantages of DigitalOcean
Following are some of the reasons why DigitalOcean is a good choice
Allows you to use the same account to create numerous server instances.
Offers very effective servers.
It is simple to set up and supports a number of operating systems.
For those that offer managed hosting services for websites or web apps in shared environments, DigitalOcean is the best choice.
Excellent resource for tech-savvy startups.
Uses a What You Pay Is What You See business approach.
A simple to use administration interface.
Pricing is adjustable and extremely reasonable.
provides comprehensive FAQs and lessons.
Advantages of AWS
Following are the benefits of using AWS
You may adjust the storage on the AWS Compute Cloud to meet your organization's needs.
You may choose the operating system, programming language, and database of your choosing using AWS.
deep and extensive service options.
robust network of partners.
Simple and open licensing process.
a low latency network with high network dependability.
The transport of information between servers and storage involves very little data loss.
improved DevOps assistance.
support for analytics and business intelligence.
Disadvantages of DigitalOcean
The system cannot be installed independently, nor can an ISO be supplied.
SSH host keys may cause security problems.
use local storage in RAID rather than a SAN.
Compared to AWS, DigitalOcean has fewer regions.
There are no cloud computing instances with GPUs available from DigitalOcean. useful for training in data sciences, AI, and machine learning.
Bugs and errors were not properly fixed.
Disadvantages of AWS
For startups without a strong technical background, AWS is not the best choice.
many unaccounted-for costs.
AWS is best suited for businesses that need a data center rather than a server.
less suited to hybrid clouds. weak and incompatible hybrid approach
deployment that is unreliable and leaves no error message.
In AWS, launching several app instances is a difficult procedure.
A less open private cloud is AWS. Because of this, it is not a common storage choice for delicate businesses like banking and finance.
Customer service is pricey.
Speed test: DigitalOcean vs AWS
So we have concluded a speed test between two servers deployed using CyberPanel. One is deployed on DigitalOcean and the second is deployed on Amazon AWS. For the sake of this test, we have deployed these servers with the same specs and locations. We have done this test using Loader.io.
DigitalOcean:
Intel Premium 2vCPU / 4GB RAM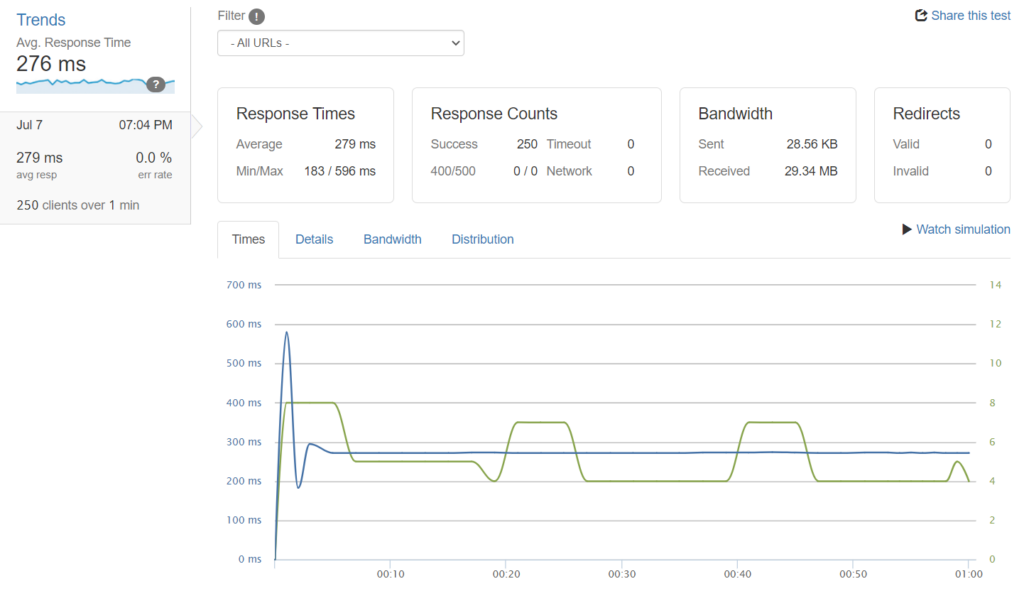 Amazon AWS:
2vCPU / 4GB RAM (t2.medium)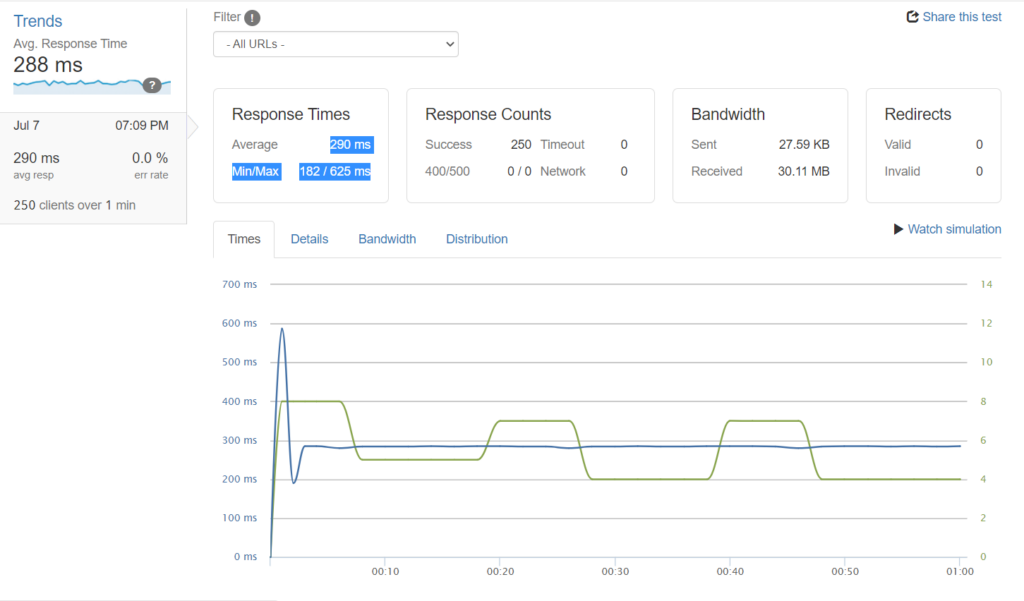 Result
As we can see in these results that DigitalOcean has a better average response time, 279 ms.
DigitalOcean vs AWS
| | DigitalOcean | AWS |
| --- | --- | --- |
| Key Features | Auto-scaling, dependable, and simple to control | Excellent community, simple dashboard, simple configuration, etc. |
| Type of Service | Infrastructure as a service (IaaS). You may control operating system, databases, and even security. | Software as a service (SaaS), Infrastructure as a service (IaaS), and Platform as a service (PaaS) . You can assist managed services with its aid. With the exception of applications, it is completely autonomous. |
| Types of Customers | Small to large businesses, as well as developers | all sizes of companies with sound financial standing |
| OS Compatibilities | Mainly Linux | All OS |
| Security | Additionally, the product ecosystem includes integrated technologies and physical security for servers. | several security technologies, such as GuardDuty. |
| Who it for? | You should choose DigitalOcean if you want a MySQL instance. | If you are a DevOps expert employed by a business and lack the free time necessary to deploy patches and upgrades, Amazon is the best choice for you. |
| Payments | Visa, MasterCard, and PayPal | Credit Cards |
| Lowest Plan | $5 per month | $14 per month |
AWS is definitely a better fish in the pond in terms of offerings and functionality. However, since DigitalOcean's product portfolio has grown, they have provided some excellent goods and services.
Considering that one is a mega-corporation while the other is at the enterprise level, there is a huge disparity in scale between the two. This huge disparity is also quite evident in their yearly sales, with DigitalOcean producing over $318 million and AWS revenue expected to surpass $45 billion in 2020.
Conclusion
Both DigitalOcean and AWS are exceptional cloud computing services that offer cutting-edge capabilities that assist in building complicated web applications at an affordable price. Although DigitalOcean doesn't have as many features, the ones that are offered are well structured, in contrast to AWS, where the features are disorganized and there are much too many to evaluate in this short essay.
AWS is frequently seen as a corporate-level cloud computing service, but since it offers reasonable pricing and solid features that are equivalent to DigitalOcean, there aren't many benefits to switching to DigitalOcean. In contrast, AWS is mostly beneficial for experienced customers, but DigitalOcean is far more user- and newbie-friendly and has a uniform pricing structure throughout the world.
Related Content
Exploring Top 25 DirectAdmin Alternative