Cloud computing is one of the modern-day disruptive technologies whose future is as bright as the rippling ocean in sunshine. Cloud computing, a buzzword that seemed more of a fantasy and a science fiction movie, has rapidly made its way to the spotlight and become an almost unavoidable component of our lives. All data and figures concur with the popularity of cloud computing. Here are some heavenly stats that paint a fair picture of the current cloud-computing realm;
According to the 2020 Data Attack Surface Report, the cloud will be home to 100 zettabytes by 2025. In other words, one hundred billion terabytes or one hundred trillion gigabytes of data will be stored in the cloud. Quite an astonishing figure that one!
The Cisco Annual Internet Report (2018-2023) reveals that cloud data centres dominate 94% of workloads, with SaaS solutions bragging the biggest share of 75%. Could this signify the extinction of non-cloud data centres?
MarketandMarkets estimates the cloud computing market to grow to $832.1 billion by 2025
With significant models such as PaaS, Baas, and Iaas solutions taking center stage in providing computer resources, we can only expect to see more dominance of cloud computing services. At this point, you are convinced that cloud computing services are an integral part of your business. But choosing the best cloud hosting company in a market full of mediocrity and substandard service provision that adds little to no value to your business might be difficult.
I am a great advocator of three cloud providers-DigitalOcean, Linode, and Vultr. And that brings us to the day's business- this article provides a detailed analysis of the three cloud provider solutions. At the end of this comparison, you should be able to pick the best fit for your business or project.
DigitalOcean vs Linode vs Vultr
We will use different metrics to compare the three cloud computing services. However, before we get down to comparison metrics, it is only wise that we start by introducing each of them to gain a deeper understanding of what we want to talk about;
Find Out What's New: Click to Our Latest Blog
Stay up-to-date and explore our most recent blog post to discover fresh insights, trends, and updates in your area of interest.
DigitalOcean
Image source: Google.com
DigitalOcean is the most popular of the three cloud hosting providers. The New York city-based cloud computing hosting provider has been operating since 2011. The company has grown rapidly to the point of opening up fourteen international data centres while offering its services in 185 countries.
Enhance Your CyerPanel Experience Today!
Discover a world of enhanced features and show your support for our ongoing development with CyberPanel add-ons. Elevate your experience today!
Learn More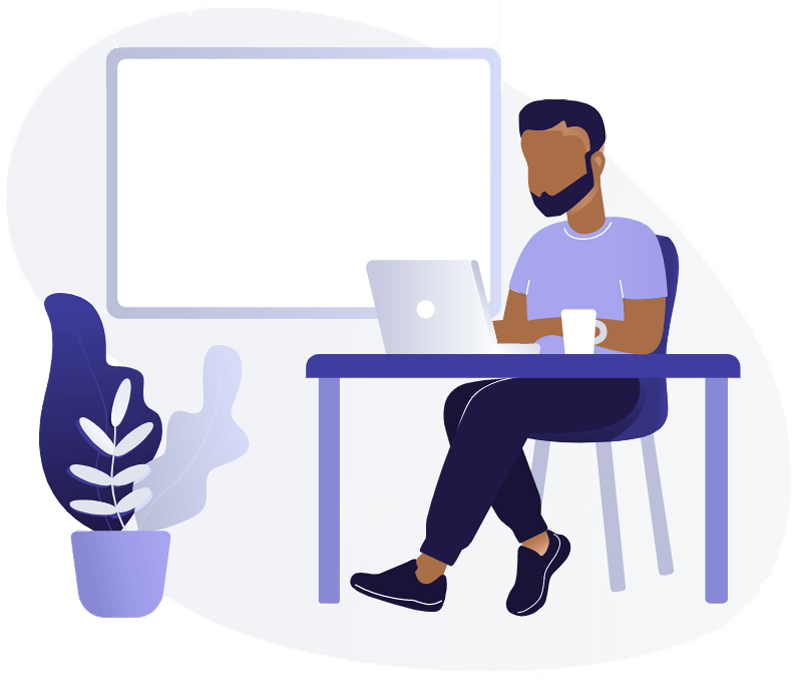 The company has been an excellent choice for big enterprises, SMEs, and startups that seek building, hosting, and deploying web and mobile applications. The IaaS solution provider is also an excellent option for hosting blockchains, operating VPN servers, and dealing with SaaS needs. Some of its major clients include Ghost, Slack, and GitLab.
Linode
Image source: Google.com
Founded in 2003, Linode is a privately-owned company known for offering robust servers. It is best for video streaming, managed hosting, eLearning, and SaaS solutions. With a 99.99% uptime SLA and trusted and reasonable Linux solutions, Linode has risen through the ranks to being considered one of the most effective and popular IaaS solution providers in the world.
The Pennsylvania-based company operates eleven data centres in seven countries and serves clients from 185 countries. It also is an excellent choice for all sizes of businesses. Its major clients include WHO, Marco, BestBuy, and Polo.
Vultr
Image source: Google.com
Vultr is the newest of the three cloud computing service providers. Thanks to David Aninowsky, Vultr has been a great servant in the development community since 2014. Upon its endowment, Vultr embarked on a mission of offering developers seamless cloud computing infrastructure. With its servers running in 23 data centres in different cities, Vultr has been a magnificent servant of over 1.5 million clients from almost every country worldwide. It has helped clients deploy over 45 million instances.
Comparions between DigitalOcean vs Linode vs Vultr
Now you understand what each of the three cloud service providers is. It is now time to do the comparison. In the comparison, we adopted several metrics, which are essentially the factors to consider when selecting a cloud service provider. So, without much ado, let us dive in.
1. Ease of Use
You don't want a hosting provider with complex features that make it hard to navigate. For instance, a great platform should have an easy-to-use control panel and a seamless user interface.
DigitalOcean is an excellent performer from the ease of use point of view. It has a beautifully-designed user interface and a sleek and clean design dashboard. The main panel is located on the left side of the dashboard. In the middle, you can track the scalability and performance of your applications. Please note that DigitalOceans denotes its applications as Droplets.
Linode aims to help developers simplify their cloud computing infrastructure. However, although Linode existed long before DigitalOcean, its control panel has not received much love as that of DigitalOcean. Although Linode recently rolled out modern cloud managing infrastructure, it still falls behind DigitalOcean from the design and ease of use point of view. However, its control panel is still pretty cool as all settings you need to manage your account are just a click from you. Note that Linode denotes the applications as Linodes.
The Vultr interface is almost similar to that of DigitalOcean. The main panel is located on the left side of the dashboard. Features like Settings are located on the main panel. Your applications are denoted as Instances.
From the ease of use point of view, we found that all three are ideal options. Both novice and experienced developers will have an easy time using any of them.
2. Uptime
Application uptime is one of the most critical factors you should consider when selecting a web hosting provider. Poor uptime reduces site performance, making your website inaccessible to its intended users. Think about what that can do to your lead generation, conversion rates, search engine rankings, and the general user experience. That said, let us now compare the three web hosts from the uptime point of view.
Over the past year of monitoring DigitalOcean uptime, it has provided an average of 100% network uptime and 99.99% cloud uptime. In other words, DigitalOcean has only experienced 14 outages and 23 minutes within the year of monitoring. It is also good to note that April 2020 was the time of its lowest uptime that had come to its all-time low of 99.96%. But one of the most remarkable things about DigitalOcean is that you get refunded whenever your general uptime falls below 99.99%.
Linode guarantees its clients a 99.99% uptime on all Linode infrastructure and networks. If your servers' uptime falls to 99.98% or less, you are at liberty to make a pro-rated credit request.
Vultr does not have a loveable reputation from the uptime's perspective. It only guarantees a 99.95% uptime. However, the uptime will suffice for most applications that do not require such heavy uptime. In any way Vultr fails to deliver the guaranteed uptime, your accounts become eligible for credits based on the instances that have been affected.
From the uptime perspective, Vultr might not be a good option. It would be best to consider alternative VPS providers such as Linode and DigitalOcean.
3. Speed
Speed is a crucial factor that could either make or break your website or application. Slow websites could increase bounce rates and kill your site's productivity. According to Portent 2019, each additional second of load time drops the conversion rates by 4.42%. Moreover, fast websites have great SEO value than slow websites. You do not want to work with a VPS provider that could jeopardize your loading speeds.
After extensive research, monitoring and testing, it appears that DigitalOcean, Linode, and Vultr have almost the same speeds. However, there are minimal deviations that exist.
4. WordPress Installation
WordPress is arguably one of the most popular content management systems you can go for your content creation needs. With the CMS attracting over 35% of the web because of its intuitive design and user-friendly interface, there is entirely no offense regarding a web host not offering WordPress installation as trash.
Luckily all three cloud provider solutions offer the WordPress application, meaning you can install WordPress on DigitalOcean, Linode, and Vultr within the process of creating the servers. On DigitalOcean, you can create a droplet and then select the WordPress application from the marketplace. For Linode, you can install WordPress by first clicking on Linodes on the main panel. After that, click on create Linode and explore the marketplace to select WordPress. For Vultr, you can install WordPress by clicking on instances, deploying instances, and scrolling to the marketplace to pick WordPress.
However, you should note that this is only the first procedure for installing your WP. You will also need to configure your WP on your servers, add a domain name and install a Domain Validation certificate or any other type of SSL certificate, depending on your website's needs.
5. DDoS Protection
Distributed denial of service attacks (DDoS) has been so prevalent in the modern internet age. Such attacks interrupt the normal functionality of the website and ultimately impact the web users. Even so, it is quite disheartening that none of the three cloud computing hosting providers has adequate infrastructure to protect websites against DDoS threats. That is an enormous bummer!
The burden of protecting applications against DDoS attacks will now fall on the users. Luckily, there are many tools and techniques to protect your website against distributed denial of service attacks. For instance, integrating popular DDoS protection services into your application could work in favor of your website security. From the general security perspective, DigitalOcean, Linode, and Vultr are top-notch.
6. Customer Support
You never know when you will run into technical hitches. On most occasions, you will need to reach out to the provider in case that happens. Customer support is indeed a significant aspect of any cloud computing service provider. From our analysis, Linode outdoes Vultr and DigitalOcean from the customer support point of view. But this doesn't mean that Vultr and DigitalOcean have lousy customer support. They also feature seamless customer support, although not as effective as Linode. Linode is known to offer efficient customer support through emails, calls, tickets, and chats on IRC. DigitalOcean only provides customer support through tickets, while Vultr provides customer support through their ticket system on the dashboard.
7. Backup
DigitalOcean, Linode, and Vultr have different backup values. For instance, DigitalOcean will give you five automatic backup slots. But you should remember that the backup slots come at a price since you must pay 20% of the node price every month. In other words, the price you pay for backing up a $5 droplet is $1. The backup option for Linode is slightly above that for DigitalOcean. It offers backup at 25% of the node price. For instance, if you are with the $10 plan, you will have to pay an extra $2.5 every month for backup solutions. Vultr has an excellent backup option that goes at 20% higher base free, unlike the hourly and monthly options as in other hosting solutions.
8. Pricing
Like everything else, you need a VPS hosting solution that fits your budget. DigitalOcean, Linode, and Vultr have almost a similar pricing structure. Nevertheless, Vultr comes first as the cheapest of the three, offering cloud computing for as cheap as $2.50 per month. Here is a comparative analysis of the pricing models for DigitalOcean, Linode, and Vultr.
| | | | |
| --- | --- | --- | --- |
| Pricing Comparison | DigitalOcean | Linode | Vultr |
| Cheapest plan | $5 for 1 GB RAM | $5 for 1 GB RAM | $2.5 for 500 MB RAM |
| Cheapest dedicated | $40 for 4 GB RAM | $40 for 4 GB RAM | $60 for 8GB RAM |
| Block storage | $1/10 GB | $1/10 GB | $1/10 GB |
Loader.io Test Results
So we conducted a test on servers deployed on all three cloud providers. For the sake of the test, all servers have the same specifications that are 1 vCPU, 1 GB Memory,1 TB Bandwidth and have the same OS (UBUNTU 20.04) and at the same location (New York).
Linode

Vultr

DigitalOcean

So in this test you can see that Vultr has performed the best with an average response time of 11ms.
Final Words
If you have been looking for an excellent VPS hosting solution, then you do not have to worry so much because there are plenty of options available. In this article, we majorly focused on DigitalOcean, Linode, and Vultr. The article has compared the three based on various metrics.
As you notice, the three cloud hosting solutions are almost identical, save for a few aspects. Additionally, they fit different needs and requirements. For instance, if you are looking for high loading speeds, then you should consider Linode. But if you are obsessed with a big company that offers excellent infrastructure, DigitalOcean is undoubtedly the right pick. But for a small-server size company that needs to be more flexible and initiative, then you should sign up for Vultr.