In the ever-evolving realm of e-commerce, staying ahead of the curve requires not just innovation but also efficiency in operations. Ecommerce automation software has emerged as a cornerstone in achieving this delicate balance. This article will explore the top 20 e-commerce automation software solutions, showcasing their unique features and contributions to reshaping the landscape of online retail.
Top 20 E-commerce Automation Software Solutions
Let's embark on a journey through the standout features and functionalities of these top-tier solutions, each contributing to the evolution of online retail.
1. Shopify Plus

Shopify Plus, the enterprise-level solution from the Shopify family, stands as a beacon of innovation and efficiency in the ever-evolving realm of e-commerce. Tailored for high-growth businesses and established enterprises, Shopify Plus goes beyond the capabilities of its standard counterpart, offering a robust and scalable platform that caters to the unique demands of ambitious online ventures. This powerhouse is renowned for its seamless user experience, advanced automation features, and the ability to adapt to the evolving needs of businesses in a rapidly changing digital landscape.
Features
Scalable Powerhouse
Advanced Automation
Customizable Checkout
Multi-Channel Selling
Personalized Marketing
Robust Security
24/7 Support
Integrated Ecosystem
Transparent Pricing
Dedicated Success
Performance Excellence
Seamless Integration
Global Expansion
2. Magento Commerce

Magento Commerce, an open-source juggernaut in the world of e-commerce platforms, has long been revered for its flexibility and robust features. Designed for those who seek a customizable and scalable solution, Magento Commerce provides a dynamic environment for online businesses to thrive.
Find Out What's New: Click to Our Latest Blog
Stay up-to-date and explore our most recent blog post to discover fresh insights, trends, and updates in your area of interest.
Features
Open-Source Flexibility
Advanced Customization
Scalable Architecture
Dynamic Extensions
Mobile Optimization
Global Expansion
SEO Enhancements
User-Friendly Interface
Responsive Design
Comprehensive Analytics
Secure Transactions
Inventory Control
3. Woocommerce

WooCommerce, a robust and highly popular WordPress plugin, has become synonymous with user-friendly yet powerful e-commerce solutions. As a free and open-source platform, WooCommerce seamlessly integrates with WordPress websites, transforming them into fully functional online stores.
Features
WordPress Integration
Seamless E-commerce
User-Friendly
Extensive Flexibility
Customizable Design
Feature-Rich
Product Management
Responsive Themes
Mobile Optimization
Secure Transactions
Inventory Control
SEO-Friendly
4. BigCommerce

BigCommerce emerges as a robust, cloud-based e-commerce platform designed to empower businesses of all sizes. Recognized for its seamless integration and a plethora of built-in features, BigCommerce offers a scalable solution for those seeking to establish and expand their online presence.
Enhance Your CyerPanel Experience Today!
Discover a world of enhanced features and show your support for our ongoing development with CyberPanel add-ons. Elevate your experience today!
Learn More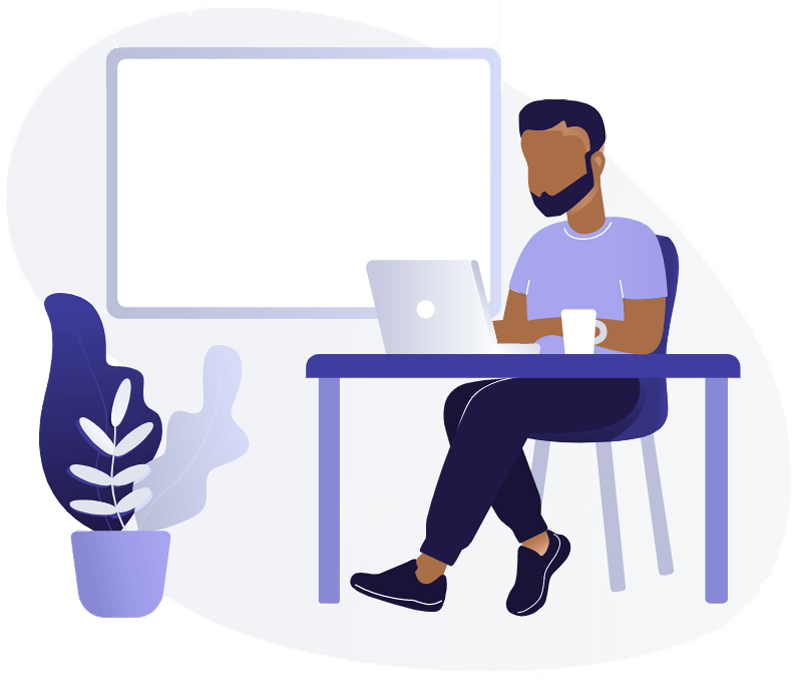 Features
Cloud-Based Efficiency
Scalable Solutions
Integrated Features
User-Friendly Interface
Customizable Design
Mobile Optimization
Multi-Channel Selling
Advanced Security
Payment Gateways
Seamless Integrations
Built-in Analytics
Inventory Management
Efficient Order Processing
5. Salesforce Commerce Cloud

Salesforce Commerce Cloud stands at the forefront of e-commerce solutions, offering a comprehensive and scalable platform designed to deliver personalized, seamless customer experiences. Renowned for its integration capabilities and AI-driven features, this cloud-based solution empowers businesses to not only sell products but to create lasting connections with their customers.
Features
Cloud-Based Power
Personalized Experiences
AI-Driven Innovation
Multi-Channel Selling
Unified Customer View
Scalable Solutions
Seamless Integrations
Global Commerce
Dynamic Marketing
Mobile Optimization
Efficient Order Processing
Secure Transactions
6. SAP Commerce Cloud

SAP Commerce Cloud stands as a pinnacle of excellence in the realm of e-commerce solutions, seamlessly blending the power of SAP's extensive business suite with cutting-edge e-commerce functionalities. This robust platform is engineered to empower businesses with a comprehensive, end-to-end approach to online retail.
Features
Integrated Precision
End-to-End Commerce
Seamless Fusion
Holistic Management
AI-Driven Insights
Multi-Channel Mastery
Unified Customer View
Scalable Solutions
Order Efficiency
Global Commerce
Real-Time Analytics
Dynamic Marketing
7. Oracle Commerce

Oracle Commerce stands as a powerhouse in the e-commerce domain, offering businesses a robust and comprehensive platform to navigate the complexities of online retail. Recognized for its scalability, cutting-edge features, and seamless integrations, Oracle Commerce empowers enterprises to elevate their digital presence and engage customers effectively.
Features
Scalable Performance
Comprehensive Solution
Dynamic Merchandising
Personalized Experiences
Multi-Channel Support
Unified Customer View
Advanced Analytics
Seamless Integrations
Global Commerce
Secure Transactions
Mobile Optimization
Flexible Framework
8. IBM Watson Commerce

IBM Watson Commerce stands at the forefront of the e-commerce revolution, integrating the power of cognitive intelligence to redefine how businesses engage with their customers. As a part of the IBM ecosystem, this advanced platform brings innovative AI-driven features to the world of online retail, providing businesses with unparalleled tools to enhance customer experiences, optimize operations, and stay ahead in a rapidly evolving digital landscape.
Features
Cognitive Intelligence
Seamless Integration
Personalized Experiences
Dynamic Merchandising
AI-Driven Innovation
Unified Customer View
Multi-Channel Mastery
Scalable Solutions
Real-Time Analytics
Secure Transactions
Mobile Optimization
Dynamic Pricing
9. Miva

Miva is a powerful and versatile e-commerce platform that has earned its place as a go-to solution for businesses seeking a feature-rich and customizable online retail experience. With a reputation for flexibility and a commitment to user-friendly design, Miva empowers merchants to create tailored, efficient, and visually appealing online stores.
Features
Dynamic Flexibility
User-Friendly
Customizable Design
Mobile Optimization
Multi-Channel Support
Advanced Analytics
Seamless Integrations
Secure Transactions
Inventory Management
Efficient Order Processing
Responsive Themes
SEO-Friendly
10. PrestaShop

PrestaShop, an open-source e-commerce platform, has emerged as a popular choice for businesses of all sizes, offering a dynamic and customizable solution for online retail. With a strong focus on user-friendly design and a vast community of users, PrestaShop empowers merchants to create, manage, and grow their online stores efficiently.
Features
Open-Source Flexibility
User-Friendly
Customizable Design
Mobile Optimization
Multi-Language Support
Extensive Community
Seamless Integrations
Secure Transactions
Inventory Management
Efficient Order Processing
SEO-Friendly
Responsive Themes
11. Zoho Commerce
Zoho Commerce stands out as an integrated suite within the broader Zoho ecosystem, offering a comprehensive solution for businesses venturing into the world of online retail. With a focus on providing a seamless user experience, ZohoCommerce combines e-commerce functionality with robust business management tools.
Features
Integrated Suite
User-Centric Design
Seamless Integration
Marketing Automation
Multi-Channel Support
Comprehensive Analytics
Secure Transactions
Responsive Themes
Order Efficiency
Global Commerce
CRM Functionality
Mobile Optimization
12. Square Online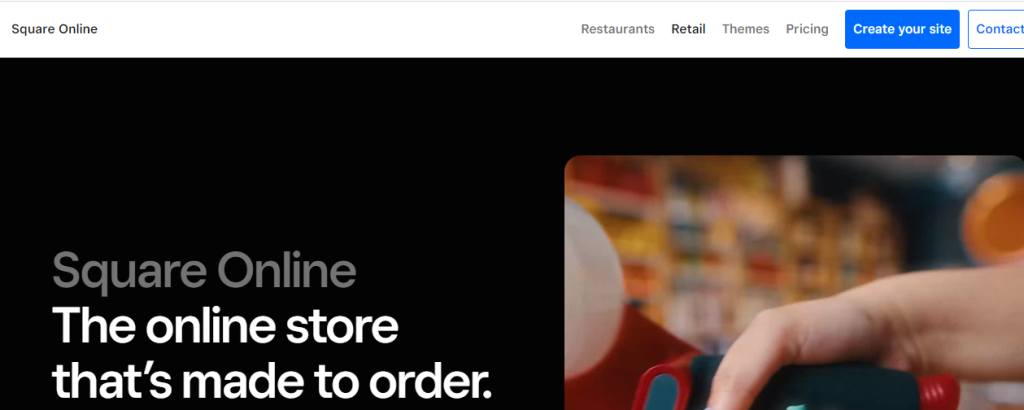 Square Online, an extension of the Square payment processing ecosystem, is a user-friendly and robust platform designed to simplify and enhance the online selling experience for businesses of all sizes. With a focus on intuitive design, integrated payments, and efficient order management, Square Online allows merchants to establish a powerful online presence.
Features
User-Friendly
Integrated Payments
Efficient Order Management
Mobile Optimization
Seamless Integration
Secure Transactions
Marketing Tools
Customizable Design
Responsive Themes
Inventory Management
Global Expansion
Real-Time Analytics
13. 3dcart

3dcart is an e-commerce software solution designed to empower businesses of all sizes to establish and manage their online presence. It offers a range of features and tools to create, customize, and optimize online stores, providing a seamless experience for both merchants and customers.
Features
Store Setup
Product Management
Payment and Security
Marketing and SEO
Mobile Responsiveness
Order and Customer Management
Analytics and Reporting
14. Volusion

Volusion is an e-commerce solution designed to cater to the needs of businesses seeking an online retail presence. It offers a range of features to help merchants set up and manage their online stores, with an emphasis on ease of use and scalability.
Features
Store Design
Product Management
Payment Security
Marketing SEO
Mobile Responsiveness
Order Management
Analytics Reporting
15. Ecwid

Ecwid is an e-commerce platform that enables businesses to easily add online store functionality to their existing websites or social media pages. It caters to businesses ranging from small enterprises to larger entities, providing a range of features to facilitate online selling.
Features
Universal Compatibility
Easy Setup
Multi-Channel Selling
Mobile Responsiveness
Payment Options
Security
Product Management
Customization
Analytics and Reporting
16. Salsify

Salsify is a cloud-based product experience management (PXM) platform designed to streamline and optimize the way businesses manage and distribute product information across various digital channels. It focuses on enhancing the overall product experience for both businesses and consumers.
Features
Content Optimization
Digital Asset Management
Cross-Channel Publishing
Product Information Management (PIM)
Workflow Automation
Collaborative Tools
Real-Time Updates
Analytics and Insights
Compliance Management
Integration Capabilities
17. VTEX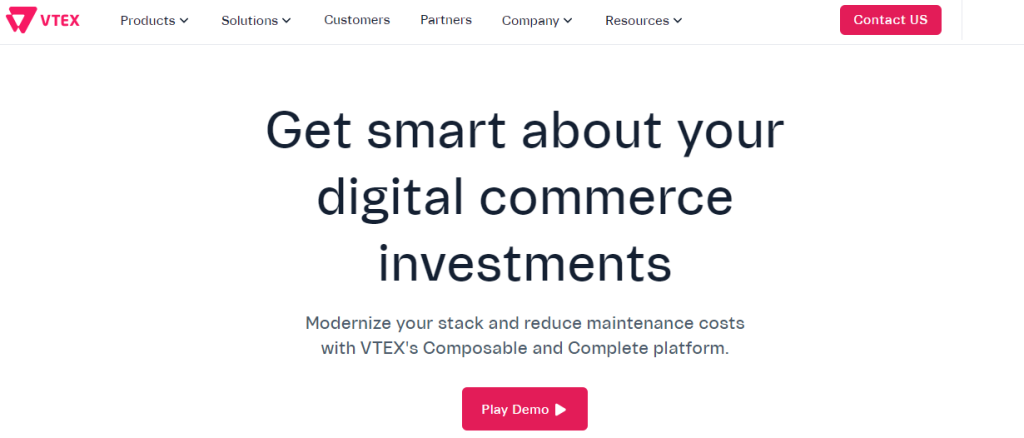 VTEX is a cloud-based e-commerce platform that integrates various aspects of digital commerce into a single, unified solution. It aims to provide businesses with the tools they need to create, manage, and optimize their online presence, offering a seamless and personalized shopping experience.
Features
Unified Commerce Platform
Scalability
Marketplace Capabilities
Omnichannel Commerce
Order Management System (OMS)
Customization and Flexibility
International Expansion
Continuous Innovation
18. Akeneo

Akeneo is a PIM solution that addresses the challenges businesses face in managing complex and diverse product information across various channels. It provides a centralized platform for organizing, enriching, and syndicating product data to ensure consistency and accuracy in e-commerce operations.
Features
Centralized Product Information
Data Enrichment and Quality
Multichannel Syndication
Localization and Internationalization
Workflow Management
Versioning and History
Integration Capabilities
Scalability
19. Brightpearl

Brightpearl serves as a comprehensive business management solution that addresses the complexities of retail and wholesale operations. It is designed to streamline various processes, providing businesses with a unified platform for efficient management.
Features
Order Processing
Inventory Management
Multichannel Retailing
Accounting Integration
Customer Relationship Management (CRM)
Supplier Management
Reporting and Analytics
Automation
Scalability
20. ChannelAdvisor

ChannelAdvisor is an e-commerce platform that focuses on connecting businesses with multiple online sales channels to streamline and optimize their operations. It serves as a centralized hub for managing various aspects of the e-commerce lifecycle.
Features
Multi-Channel Management
Product Listing Optimization
Inventory Management
Order Management
Digital Marketing and Advertising
Analytics and Reporting
Integration Capabilities
Dynamic Marketplace Insights
Scalability
FAQs - Ecommerce Automation Software
What is E-commerce Automation Software?
E-commerce Automation Software refers to a set of tools and solutions designed to automate various processes within online retail operations. These processes may include inventory management, order processing, marketing, and customer relationship management.
Why do businesses need E-commerce Automation Software?
Businesses need E-commerce Automation Software to streamline and optimize their operations, reduce manual effort, minimize errors, and enhance overall efficiency. These solutions are crucial for managing the complexities of e-commerce, especially as businesses scale and operate across multiple channels.
How does E-commerce Automation benefit businesses?
E-commerce Automation offers several benefits, including time savings, reduced operational costs, improved accuracy, enhanced customer experiences, scalability for business growth, and the ability to make data-driven decisions through analytics.
Can E-commerce Automation Software integrate with existing business systems?
Yes, many E-commerce Automation Software solutions are designed to integrate seamlessly with existing business systems, including e-commerce platforms, accounting software, and other third-party applications. Integration ensures a cohesive and connected workflow.
How does E-commerce Automation impact customer experience?
E-commerce Automation contributes to a positive customer experience by ensuring accurate product information, timely order processing, personalized marketing, and efficient customer support. Automation helps businesses meet customer expectations and build loyalty.
Conclusion
In conclusion, E-commerce Automation Software Solutions play a pivotal role in transforming the landscape of online retail. These tools empower businesses to streamline and optimize various aspects of their operations, from inventory management and order processing to marketing and customer engagement.
By automating repetitive tasks, reducing manual errors, and providing valuable insights through analytics, these solutions enhance efficiency and enable businesses to focus on strategic decision-making. The scalability and adaptability of E-commerce Automation Software Solutions make them essential for businesses of all sizes, offering a competitive edge in the dynamic and ever-evolving world of e-commerce.