Making your startup stand out from the crowd in the ever-changing entrepreneurship landscape is similar to navigating a thrilling but difficult maze. Startups frequently have a difficult time surviving and thriving. Uber, Airbnb, and Slack success stories have raised the bar and motivated countless aspiring business owners to launch their startups.
Why do some startups go on to become well-known brands while others struggle to gain attention? A potent blend of clever software use, software development services for startups, and strategic marketing holds the key to the solution. This thorough guide will reveal the techniques for launching a startup into fame and, more importantly, long-term prosperity.
The Competitive Startup Ecosystem
Imagine this: the United States saw the formation of 341,000 new businesses in the fourth quarter of 2022.
The startup scene is exploding with innovation, creativity, and fierce competition on a global scale. Your startup's success in such a crowded market depends on more than just a game-changing concept or disruptive product. It involves successfully navigating the road to fame and long-term growth.
Find Out What's New: Click to Our Latest Blog
Stay up-to-date and explore our most recent blog post to discover fresh insights, trends, and updates in your area of interest.
One cannot overstate how crucial it is to stand out in this ecosystem. It's important to attract devoted customers, build a strong brand identity, and ultimately realize your vision to succeed. Securing funding is only one aspect of success.
So how then can you cut through the clutter and establish your startup as the next big thing? The solution is a comprehensive strategy that combines clever marketing tactics with clever software applications.
Enhance Your CyerPanel Experience Today!
Discover a world of enhanced features and show your support for our ongoing development with CyberPanel add-ons. Elevate your experience today!
Learn More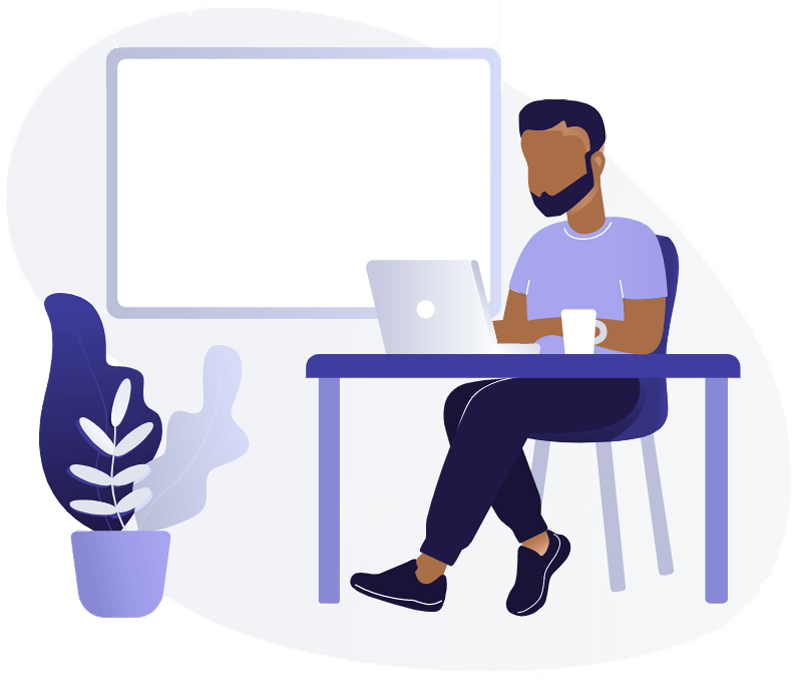 Creating a Solid Foundation
The Value of a Strong Business Plan and a Stated Vision
A solid foundation is the first step in building any remarkable structure, be it a skyscraper or a flourishing startup. This foundation is your business plan and your unwavering vision in the startup world.
Your business plan serves as a road map to help you navigate the complexities of starting your own business. It outlines your goals, plans, market research, financial forecasts, and more. A well-written business plan serves as a compass that keeps you on course in the face of inescapable difficulties.
Pro Tip: Don't think of writing your business plan as a one-and-done project. It ought to change as your startup expands and diversifies.
The Role of Market Research and Choosing a Target Market
The basis for sound decision-making is market research. It entails comprehending your market, evaluating your rivals, and spotting market gaps that your startup can close. You're essentially navigating in the dark without thorough research.
Finding your target audience is equally important. Your offering should meet a particular need for a clearly defined demographic. The better you can tailor your offerings and marketing initiatives, the more you will understand the preferences, problems, and behaviors of your audience.
"The best marketing doesn't feel like marketing." – Quote from Tom Fishburne
The Importance of a Unique Value Proposition
Your value proposition is your lighthouse, pointing potential customers toward your shores in a sea of startups. It answers a basic query: Why should customers select your good or service over rivals?
Your distinct value proposition makes you stand out. Being unique doesn't just mean being different; it also means being unique in a way that matters to your target audience. Create a value proposition that appeals to your audience and explains to them exactly what they stand to gain if they choose you.
Pro tip: Make sure your value proposition is succinct, understandable, and customer-focused. Focus on solving actual problems rather than using jargon.
Building an Irresistible Brand Identity
The Building Blocks of a Powerful Brand Identity
Consider your startup's brand identity as its face. It includes your company name, mission statement, and core values, as well as your logo, color scheme, and typography. Making a lasting impression requires a unified and compelling brand identity.
For instance, your logo should convey the character of your brand and be instantly recognizable. Three prominent examples of logos that have ingrained themselves in our culture are the Nike swoosh, Apple's recognizable apple, and McDonald's golden arches.
Pro Tip: Spend money on expert design to develop a logo and other brand components that appeal to your target market.
Storytelling's Influence and Upholding Brand Consistency
People connect naturally through stories. Your startup and its audience can develop a strong emotional bond thanks to a compelling brand narrative. Your story should explain your startup's vision, core principles, and the path that got you there.
When it comes to brand identity, consistency is essential. Make sure your brand's verbal and visual components are consistent across all platforms, including your website, social media profiles, and marketing materials. This encourages respect and trust.
To humanize your brand, share the beginnings and major achievements of your startup on your website and in promotional materials.
Success Stories From Startups With Solid Brand Identities
Tesla. Tesla has become synonymous with innovation and sustainability in addition to electric vehicles. Its commitment to cutting-edge technology and a greener future is evident in its slick logo and simple design.
Dollar Shave Club. Dollar Shave Club, which is well-known for its humorous marketing campaigns and straightforward branding, revolutionized the shaving business with its subscription-based business model.
Coca-Cola. This venerable company has been using the same red and white logo for more than a century. Coca-Cola's marketing consistently arouses sentiments of joy and nostalgia.
Learning Growth Hacking Methods
Growth hacking is a dynamic strategy for achieving quick and scalable growth; it's not just a trendy term. To find the most successful growth strategies, growth hacking combines marketing, data analysis, and experimentation.
Growth hacking is the secret ingredient that can catapult startups into the public eye. It's about coming up with creative ways to attract and keep customers without going bankrupt.
Pro Tip: Adopt the curiosity, creativity, and unwavering commitment to the results of a growth hacker.
Growth Hacking Strategies
Viral Marketing. Consider viral marketing to be online word-of-mouth. It entails developing content or marketing strategies that are so compelling or shareable that they go viral. A prime example is Dropbox's referral program, which rewards users with additional storage for referring friends.
Referral Programs. Encourage your current clients to recommend new clients to you. The renowned referral program of Airbnb incentivizes users to return to the site by giving both the referrer and the referee travel credits.
A/B Testing. A growth hacker's best friend is data-driven decision-making. To see which version of a website, email, or advertisement performs better, A/B testing compares two versions. You can run these experiments with the aid of programs like Optimizely and Google Optimize.
Pro Tip: Start your growth hacking experiments off small, learn from each one, and then gradually scale up your effective methods.
Software Tools for Growth Hacking
Google Analytics. This adaptable tool offers priceless insights into the functionality, user behavior, and traffic sources of your website. Use it to monitor the outcomes of your growth hacking activities.
Mailchimp. Email marketing is a potent growth channel. Mailchimp provides simple automation, analytics, and the creation of email campaigns.
Hootsuite. Hootsuite enables you to schedule posts, track mentions, and evaluate social media performance to effectively manage your social media marketing initiatives.
Pro Tip: While software tools are necessary, keep in mind that growth hacking success depends on innovative problem-solving and ongoing learning.
Marketing and Content Creation
Startups can demonstrate their expertise, interact with their audience, and establish brand authority through the use of the adaptable strategy known as content marketing. You can position your startup as an industry leader and draw a loyal following by producing useful and shareable content.
However, producing content is not just about writing boilerplate blog posts. It involves creating content that informs, inspires, or amuses your target audience. Let's examine methods and programs for efficient content marketing.
Pro tip: In content marketing, consistency is essential. To maintain a consistent flow of worthwhile content, create a content calendar and follow it.
Techniques for Producing Useful and Shareable Content
Blogging. A traditional content marketing strategy is blogging. Write well-researched, educational articles that speak to the concerns and questions of your audience.
Video Marketing. Video content has a huge audience appeal. Produce product demonstrations, how-to videos, or behind-the-scenes looks at your startup's development. Your audience can grow thanks to websites like YouTube and TikTok.
Infographics. Infographics, a type of visual content, make complex information easier to understand and are very popular. You can create appealing infographics with the aid of tools like Canva.
Reuse your content in a variety of formats. To reach a larger audience, adapt a blog post into a podcast episode, a video script, or an infographic.
Software for Content Management, Distribution, and Creation
Canva. Canva is an easy-to-use design tool that enables startups to produce stunning visuals for infographics, presentations, and social media.
Buffer. Buffer simplifies social media management by enabling you to plan posts across various platforms and track their effectiveness.
WordPress. WordPress is a well-liked blogging and content management platform. Its extensive plugin library can improve the functionality of your website.
Pro tip: Remember to optimize your content for search engines. To find useful keywords and phrases, make use of keyword research tools like SEMrush or Ahrefs.
Online visibility and SEO
Consider SEO as the signpost that directs potential customers to your website, which is your front door. Here, we'll explain SEO and its crucial function in startup marketing.
Strategies for On-Page and Off-Page SEO
On-Page SEO. This focuses on optimizing elements on your website itself. Key elements consist of:
Keyword Research. Choose relevant search terms that your intended audience uses.
Content Optimization. Create excellent, educational content based on those keywords.
Meta Descriptions and Title Tags. For search engine results, create captivating meta descriptions and title tags.
Off-Page SEO. It refers to actions that don't directly involve your website but still affect your online reputation:
Backlinks. You can significantly improve your SEO ranking by obtaining high-quality backlinks from reliable websites.
Social Signals. Sharing content and interacting with your audience on social media can indirectly improve your SEO.
Online PR. Positive online mentions, press releases, and online PR are all helpful.
Software Tools to Improve Online Presence
Yoast SEO. It is a plugin that can help you with SEO if you use WordPress. As you produce content, it offers real-time optimization recommendations.
SEMrush. SEMrush is a thorough SEO tool that offers features like site audits, keyword tracking, and competitive analysis to help you improve your SEO strategy.
Ahrefs. You can track and enhance your link-building efforts with the aid of Ahrefs' backlink analysis features.
Pro Tip: Keep abreast of search engine algorithms, particularly Google's, and adjust your SEO strategy as necessary.
Automation and Email Marketing
Don't undervalue the influence of your inbox! Email marketing is still a very powerful tool for new businesses. It gives you access to the most private information about your audience: their email addresses. Let's look at how to use email marketing to its fullest potential.
Building and Maintaining Email Lists: Strategies
Make Entertaining Opt-in Offers
By providing them with worthwhile content, savings, or freebies in exchange for their email addresses, websites can entice visitors to subscribe.
Segmentation
Depending on user behavior, demographics, or engagement rate, divide your email list into segments. Thus, highly targeted campaigns are possible.
Drip Campaigns
Automate a series of emails that gradually nurture leads. To move people through the sales funnel, provide them with educational materials, success stories, and exclusive deals.
Email Marketing and Automation Software Platforms
Mailchimp. Mailchimp provides simple automation, analytics, and the creation of email campaigns. It's a great option for new businesses.
HubSpot. The marketing automation tools from HubSpot offer features for analytics, lead management, and CRM in addition to email marketing.
ConvertKit. Content producers were considered when designing ConvertKit. It provides automation features in addition to tools for creating and managing email lists.
Pro tip: To improve your email marketing strategy, test various subject lines, email copy, and send times.
Making Use of Social Media
Social media is where conversations, trends, and connections take place in today's digital age. Startups that use social media well can quickly increase their brand awareness and interact with their audience. Enter the world of social media marketing now.
How to Produce Engaging Social Media Content
Storytelling. Share the journey, principles, and difficulties of your startup through gripping narratives. Give your brand a face.
Visual Content. To stand out in users' feeds, use attention-grabbing photos, videos, and infographics. Visuals are easier to remember and share.
User-Generated Content. Encourage your audience to produce content that is relevant to your brand. It fosters trust and is genuine.
Software Tools for Managing and Scheduling Social Media Accounts
Hootsuite. You can schedule posts with Hootsuite, keep track of mentions, and evaluate social media performance across various platforms.
Buffer. Buffer's user-friendly interface, scheduling features, and analytics make managing social media channels easier.
Canva. Utilize Canva's simple-to-use templates to create captivating social media graphics and visuals.
Pro tip: To stay informed and involved, keep an eye on social media conversations about your company and your sector.
Monitoring and Evaluating Success
Your compass in the world of startup marketing is data. It points out what is effective and what could use improvement. Tracking Key Performance Indicators (KPIs), which are particular metrics that show your progress toward your goals, is necessary for successful navigation.
Monitoring and Measurement Software for Marketing Efforts
Mixpanel. With Mixpanel, which specializes in event tracking, you can keep an eye on user behavior on your app or website.
Kissmetrics. Kissmetrics provides customer analytics to assist with understanding user behavior, tracking conversions, and campaign optimization.
Pro Tip: Review your KPIs frequently and change your strategies in response to the data.
Lifehacks for Software Development
Effective software development is essential, whether you're creating a web platform, a mobile app, or specialized software. Let's look at some life tips in this area.
Methods for Developing Software Quickly
Agile Methodologies
Adopt agile development methods, which place an emphasis on communication, flexibility, and gradual advancement. It enables you to react quickly to changes.
MVP, or Minimum Viable Product
Make an MVP with the essential features rather than starting with a fully functional product. It enables you to quickly and cheaply test the viability of your idea.
Continuous Integration and Deployment (CI/CD)
Automate the testing and deployment procedures to find problems early, fix them, and release updates more quickly.
Tools and Frameworks for Software Development for Startups
GitHub
GitHub is a platform for collaboration and version control. It is necessary for managing development projects and keeping track of code changes.
React Native
React Native makes it possible to create mobile apps for both iOS and Android using a single codebase, saving you time and resources.
Docker
Docker containers make it easier to deploy applications and scale your software as needed.
Pro tip: To enhance the user experience and functionality, regularly gather user feedback and iterate on your software.
Offshoring and Outsourcing
Startups frequently benefit from tapping into a global talent pool in today's connected world. Software development outsourcing and offshoring can have several advantages, such as cost savings, access to specialized skills, and quick scaling.
Most Effective Ways to Work with Remote Development Teams
Clear Communication. To keep in constant contact with your remote team, use collaboration tools like Slack, Zoom, or Microsoft Teams. Establish clear expectations and communication rules.
Project Management Tools. You can keep track of project progress, tasks, and deadlines using platforms like Trello, Asana, or Jira.
Time Zone Considerations. When setting deadlines and scheduling meetings, be mindful of time zone differences. For effective communication, look for times when your shifts overlap.
Tools for Software Collaboration in Distributed Teams
Slack. Slack is a well-liked option for team collaboration and real-time messaging. Create channels for specific teams or projects.
GitLab. GitLab offers an integrated DevOps platform that combines version control, continuous integration/delivery, and project management.
Basecamp. Basecamp is renowned for its simple-to-use team collaboration and project management tools, making it ideal for remote teams.
Pro Tip: Foster trust and transparency with your remote team to forge a solid working relationship.
Using Software Solutions to Scale
Scaling a startup can be thrilling and difficult at the same time. The capacity of your technology to expand and manage growing workloads is known as software scalability. Without it, your startup might find it difficult to meet demand. Here's a guide to scaling successfully.
Approaches to Infrastructure and Software Scaling
Cloud Computing. Scalable infrastructure and services are available through cloud platforms like Amazon Web Services (AWS), Microsoft Azure, and Google Cloud. Scale up or down as necessary, only paying for what you use.
Microservices Architecture. Dividing your software into more manageable, standalone services will help. This modular strategy makes scaling and maintenance simpler.
Load Balancing. To avoid overloading and guarantee high availability, distribute incoming traffic among several servers.
Software Platforms for Scalability and Growth Management
Amazon Web Services (AWS). To support the expansion of your startup, AWS offers a vast array of cloud services, including processing power, storage, and databases.
Docker Swarm. Specifically designed for clustering and orchestrating Docker containers, Docker Swarm. Managing containers becomes easier as you scale your applications.
Elasticsearch. As your startup expands, Elasticsearch can help you manage massive data volumes. It is a potent search and analytics engine.
Pro Tip: Regularly evaluate the scalability and performance of your software to spot any potential bottlenecks and make the necessary adjustments.
Conclusion
Combining marketing tactics and software solutions can be your secret weapon for success in the dynamic startup landscape. Keep in mind that just as Rome wasn't built in a day, neither is a well-known and flourishing startup. Continue being persistent, adapting, and innovating. Your startup journey is a waiting-to-happen adventure. Good luck!