Here we are going to display a list of Facebook affiliate marketing groups.
Making your email copy, creating an affiliate marketing funnel, writing a blog post, running an SEO campaign, creating a YouTube video, running Facebook ads, Google ads, Solo ads, and creating a few affiliate hooks for (profile and group) updates are all examples of tasks that could fall under this category.
There will undoubtedly be a situation where you start to question if you are doing appropriately.
After all YOUR efforts to complete courses, coaching sessions, read books and blogs and watch lengthy video lessons simply to stay on top of your affiliate game, I understand how it feels.
Find Out What's New: Click to Our Latest Blog
Stay up-to-date and explore our most recent blog post to discover fresh insights, trends, and updates in your area of interest.
What is Affiliate Marketing?
By advertising a good or service made by another vendor or advertiser, publishers may make money through affiliate marketing. The affiliate partner receives payment for helping the shop or advertiser reach their goal.
Usually, a sale is an outcome. However, some programs may pay you for leads, free-trial users, website hits, or app downloads.
Enhance Your CyerPanel Experience Today!
Discover a world of enhanced features and show your support for our ongoing development with CyberPanel add-ons. Elevate your experience today!
Learn More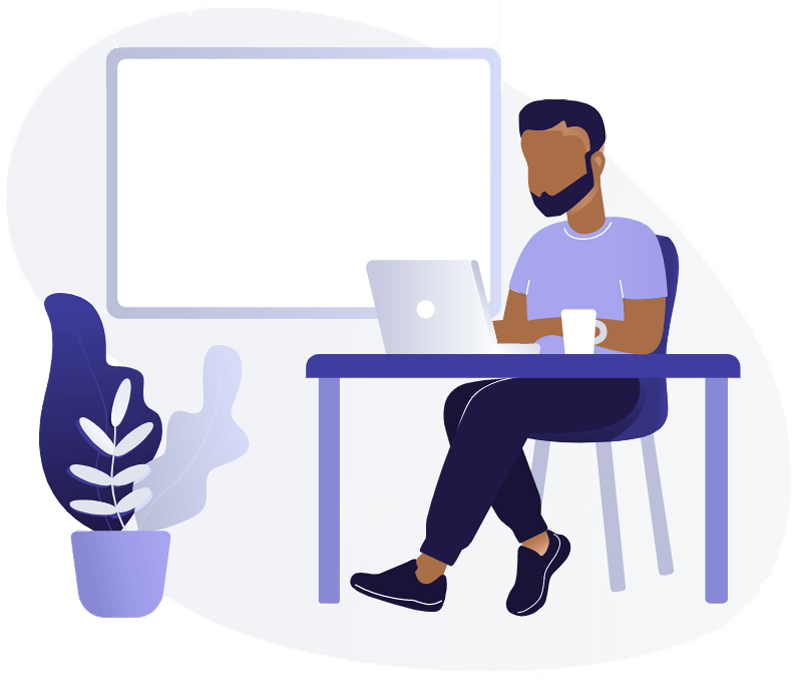 You don't need to worry about expensive setup charges because affiliate networks are typically free to join. If you do it well, this performance-based opportunity may transform from a side gig to a lucrative online business concept by bringing in a respectable amount of money.
Types of affiliate marketing
Affiliates are usually a little mysterious since you can never tell if they have ever actually utilized the product they are pushing or are simply doing it for the money. Both situations are still active.
Unattached
When you don't have any authority in the market for the product you're promoting, you engage in the first sort of affiliate marketing, which is known as "unattached." You have no relationship with the consumer. You frequently launch pay-per-click advertising campaigns using your affiliate link in the hopes that customers will click it, purchase the item, and you will be paid a commission.
Unattached affiliate marketing is appealing since it requires little to no effort on your part. Businesses that use affiliate marketing rely on their internet target audience's reputation and trust. This kind of marketing is the greatest choice for individuals who lack the time or desire to cultivate such relationships.
Related
Affiliate marketing that is connected to your specialty involves promoting goods and services that you do not utilise. In this instance, affiliates have a following, whether it be on a blog, YouTube, TikTok, or another platform. Despite never having utilised the goods, they have influence, which makes them a reliable source for product recommendations.
Do you wish to advertise something you've never tried before? That is the issue with linked affiliate marketing. It could be the worst product or service ever and you wouldn't even know. One poor suggestion is all it takes for your audience to stop believing in you. It will be challenging to develop a long-lasting affiliate marketing business without honesty and trust.
Involved
Affiliate marketing that is involved means only endorsing goods and services you have personally used and really believe in. The best thing for your audience and business is that it is founded on trust and sincerity.
Instead of spending money to generate clicks on banner ads, this sort of marketing makes use of your influence to promote goods and services that your audience may truly need. Building this kind of audience trust takes more effort, but it's essential for creating a long-lasting company.
Advantages and Disadvantages of affiliate marketing
Advantages
Given its popularity increase, affiliate marketing is without a doubt worthwhile. Additionally, it's a low- to no-cost business endeavor that may bring you great rewards.
Entrepreneurs use this referral marketing strategy for a few additional reasons in addition to the industry expansion, which is a reliable sign of success.
Easy to carry out
Simply managing the digital marketing component of creating and selling a product is your side of the equation. The more difficult tasks, like creating, sustaining, or accepting the offer, are not your concern.
Low danger
You may start earning money with an established affiliate product or service without making any initial investments because joining affiliate networks is free. The ideal situation for producing money is one in which affiliate marketing produces relatively passive revenue through commission. Although you may initially need to devote time in developing traffic sources, your affiliate links can nevertheless generate a consistent income.
Simple to scale
Without hiring additional staff, effective affiliate marketing offers the potential to significantly increase your income. While your present job continues to earn income in the background, you may offer new goods to your target market and create campaigns for more products.
Be aware that effective affiliate marketing is founded on trust before you get overly enthused. Though there seem to be a limitless amount of goods or services to advertise, it's preferable to focus solely on ones you personally use or would suggest. Even if a product appeals to you or fits into an existing passion, marketing it well still requires a lot of effort.
Disadvantages
Similar to other platforms, affiliate marketing has a few drawbacks. Let's first take a closer look at some of the obstacles you'll encounter on the road to success.
Takes endurance
A quick-money scam is not what affiliate marketing is. Gaining influence and expanding your audience takes time and patience.
To determine which medium best engages your audience, test out a few options. Find the most relevant and reliable items to market by doing research. Additionally, devote time to writing, sharing unpaid material on social media, running online conferences, and engaging in other lead-generating activities.
Commission-based
As an affiliate marketer, you have no employer who hands you a paycheck each week. Whether you are rewarded for leads, clicks, or sales, affiliate networks operate on a commission basis.
Businesses track users' activities after they view your material using a transient browser cookie. You are paid off when someone does the specified action.
No power to influence the program
Affiliates must adhere to the guidelines established by a business for their program. You must abide by their instructions on what you say and how you present their item or service. Since competitors must go by the same guidelines, you must be original to stand out from the pack.
How affiliate marketing works?
In affiliate marketing, a product or service is promoted by being shared on a blog, social networking site, podcast, or website. Every time a customer makes a purchase via the special link connected to their referral, the affiliate receives a commission.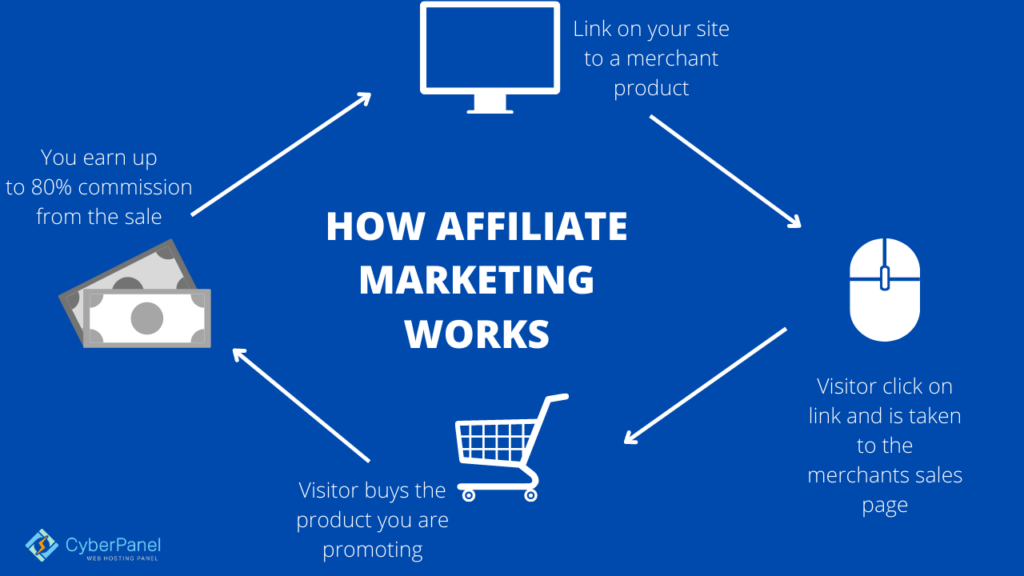 Why Facebook Groups Are Necessary For Affiliate Marketing
It might be reassuring to know you're not alone, whether you delegate the most of your affiliate work to team members or are travelling alone.
You can attempt to do it all on your own, but you really don't have to because Facebook groups provide a helpful and friendly environment.
You may find solutions to your burning problems from a dependable group of affiliate marketing specialists and people who have dealt with IT previously by visiting Facebook groups for affiliate marketing.
In addition, you may become friends with others who share your challenges, ask for or provide product and tool advice, and even spend some time promoting one other's work.
Not to mention, you may make use of Facebook groups for affiliate marketing to develop your own personal brand and reputation.
Choosing The Best Facebook Affiliate Marketing Groups
Many Facebook groups for affiliate marketers appear to be little more than billboards promoting subpar service offers and show little sign of member participation.
The only issue, in all honesty, is the abundance of Facebook groups for affiliate marketing. Having so many options
It's true that joining a Facebook group doesn't require a significant commitment. You may always leave the group if you're unhappy there or feel you're not benefiting from it.
In fact, if you leave the group, the administrators won't even be informed.
However, you may save time and effort by researching organisations before joining.
As a result, we have included affiliate marketing-related organisations that:
strict guidelines, a goal, and requirements
a large number of participants
high degree of involvement of the community
No-spam rule
No shady (pitchy) ulterior agenda; only to serve.
Why It Is Important For You To Participate in These Affiliate Marketing Communities
There are three primary causes for this.
Networking
Inside of these groups, you'll be able to connect with a lot of people who share your interests.
In addition to having an effect on your business, they have developed into excellent contacts that you should keep in touch with. You should be learning from everyone you can, even if it may seem like a waste of time since you never know who could be able to assist you.
Support
Some of the organisations on this list provide assistance through "ask me anything" forums, surveys, and other means.
Although affiliate marketing has a terrible reputation, you may access affiliate marketing forums where "value postings" and spam aren't accepted, making for a better overall experience.
You will find the support you require inside of our free communities, whether it is through sharing your successes, setbacks, and experiences.
Real-time solutions
Even though you can usually get the answers to any issues you may have by doing a fast Google search, it is a good idea to respect other people's opinions inside these forums far more than a search.
You can be certain that their advice are in your best interest since there are individuals you can trust and who could have assisted you - something you can't always guarantee when working with "gurus."
List of Facebook affiliate marketing groups
Automation Nation
Group Members: Over 14,000
Owner: Spencer Mecham
Group type: Closed
Topics covered : Marketing automation, affiliate marketing, passive income strategies
Affiliate Profits Mastermind
Group Members: 4,000
Owner: Chris Fong
Group Type: Closed
Topics covered: Affiliate marketing, SEO, Email marketing, ClickFunnels
Affiliate Marketing Pros
Group Members: Over 175
Owner: Sam Rexford
Group Type: Closed
Topics covered: Affiliate marketing, Blogging, and other passive income strategies
Affiliate SEO Mastermind
Group Members: 14,000+
Owner: Matt Diggity
Group Type: Closed
Topics covered: Affiliate marketing, Niche blogging, and SEO
The Super Affiliate Community
Group Members: 4,000+
Owner: Jacob Caris
Group Type: Closed
Topics covered: Affiliate marketing, Facebook organic marketing, Mindset improvement
Marketing Solved
Group Members: 23.6K
Owner: Kat Sullivan
Group Type: Closed
Topics covered: General marketing, social media
SaaS Growth Hacks
Group Members: 27.4K
Owner: Aaron Krall
Group Type: Closed
Topics covered: Entrepreneurship, general marketing, conversion rate optimization (CRO), growth hacking
CXL - Conversion Optimization, Analytics & Growth
Group Members: 15.1K
Owner: Peep Laja
Group Type: Closed
Topics covered: Marketing, CRO, growth hacking
CXL - Conversion Optimization, Analytics & Growth
SaaS Products And marketing
Group Members: 15.8K
Owner: Tomer Aharon
Group Type: Closed
Topics covered: Marketing, entrepreneurship, social media
Facebook Ad Hacks
Group Members: 148.8K
Owner: Catherine Howell
Group Type: Closed
Topics covered: Marketing, Facebook ads
Sisters in SEO
Group Members: 10K
Owner: Kari DePhillips, Samantha Pennington
Group Type: Closed
Topics covered: Marketing, entrepreneurship, SEO
Google SEM Mastermind
Group Members: 56K
Owner: Schieler Mew
Group Type: Closed
Topics covered: SEM, local SEO, Google Ads
Dumb SEO Questions
Group Members: 15.2K
Owner: Jim Munro
Group Type: Open
Topics covered: SEO
Superstar SEO
Group Members: 74.8K
Owner: Chris M. Walker
Group Type: Closed
Topics covered: SEO, general marketing
Clickfunnels Avengers
Group Members: 69K +
Owner: ClickFunnels
Group Type: Closed
Topics covered: Affiliate and Funnels, Offers, Traffic generation tips
Affiliate Marketing Ninjas
Group Members: 34K +
Owner: Warren Wheeler
Group Type: Closed
Topics covered: Affiliate SEO, Niche site-building, Blogging, Affiliate Tips and Tricks
Affiliate Niche Builders
Group Members: 2.5K +
Owner: Ben Adler
Group Type: Closed
Topics covered: Affiliate SEO, Amazon & Niche site building, SEO tips, and tricks
Conclusion
Whatever group you decide to join, the most important thing is the benefit you derive from it.
In order to spare you time from having to comb through hundreds of low-quality, spamming Facebook groups, we have put up a shortlist of affiliate marketing groups.