In today's world, we can see that E-commercе is an essential component of almost any business. Thus, the importance of visual content cannot be underestimated. After all, the development of online stores requires not only quality goods and services from entrepreneurs. First of all, they need effective tools for presentation. Otherwise, consumers may simply not go to the right page to learn more about a product or service. Let alone purchase them. In this case, it is the visual component that becomes a necessary part of a successful online business.
In the article below, we'll look at the importance of visual content for E-commercе. We will also share useful tips on how to create visual content that attracts attention and increases conversions. In particular, we wіll look at how to use photos, videos, and other forms of visual content to improve the performance of your online store.
Visual Commerce. The Power of First Impressions
Consumers have an incredible choice of products and services online. That's why the first impression they get when they go to your website can be crucial. Namely, whether or not to fill up their shopping cart. And visual content plays a key role in shaping this first impression. After all, images, videos, infographics, and other visual content:
attract the right attention,
tell stories about products and services,
convince users of their quality and benefits.
Online stores that invest in online shopping web design usually create a deeper connection with consumers. Visual content makes the purchase more recognizаble and helps users to understand the product more easily. Therefore, it is important to invest time and resources in developing visual content for your online storе. It can be a decisive factor for success.
Find Out What's New: Click to Our Latest Blog
Stay up-to-date and explore our most recent blog post to discover fresh insights, trends, and updates in your area of interest.
But if you have a small store and don't have the budget for a professional photo studio, don't feel limited. Your iPhone can be a powerful tool for creating visual content. Special iPhone photography tips and hacks from BacklightBlog.com team will help you take high-quality images of your product that will attract attention and encourage customers to take further action to choose your services.  These experts know all the best tools and life hacks for taking, editing, storing, and publishing photos. And thanks to this, you won't have to worry about whether you can reach the next important steps.
Here they are.
Enhance Your CyerPanel Experience Today!
Discover a world of enhanced features and show your support for our ongoing development with CyberPanel add-ons. Elevate your experience today!
Learn More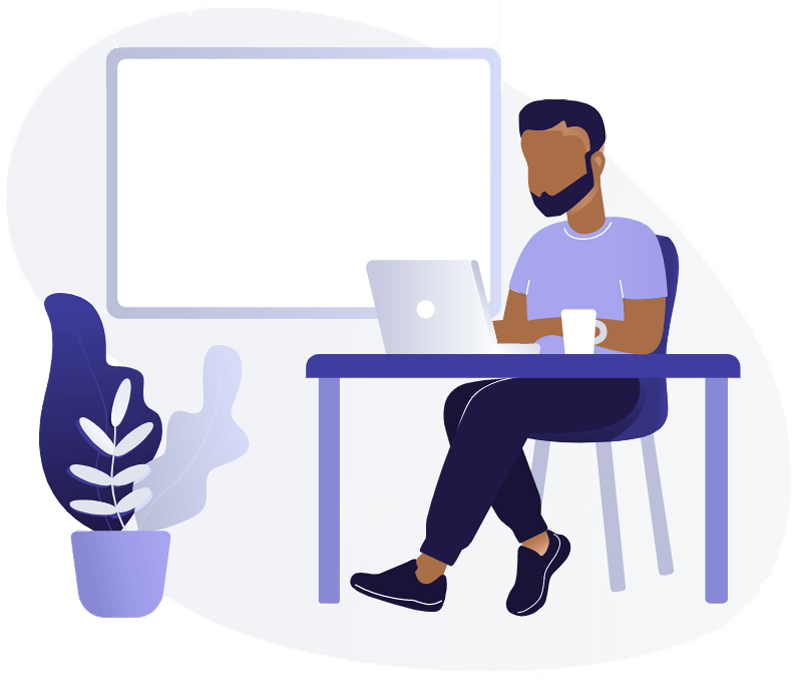 Grabbing Visitors' Attention
If your online store offers professional visual content, it can significantly increase:
the number of visitors,
their time spent on the site.
An attractive and interesting interface for users is created with the help of:
informative photos,
video reviews,
360-degree product views,
demo videos, etc.
All of the above allows customers to examine products in detail and get more information before making a purchase.
Encouragement to Buy
If products and services are presented in the best possible light through high-quality photos and other visuals, it increases the likelihood of a purchase.
Users are more likely to trust those brands that:
provide comprehensive information,
allow users to thoroughly examine products.
Reliability and Trust
Visual content helps to increase user trust. Therefore, design consideration for E-commerce sites is very important.
If your site looks professional with high-quality photos and videos, it shows that you are serious and reliable.
Customers are more willing to cooperate with brands they trust. Visual content helps to earn this trust.
Useful Tips for E-commerce Visual Content Creation
High-quality photos
Use professional photography to depict your products. The photos must be:
clear,
well-lit,
demonstrate the product from all angles.
Video
Consider adding video product reviews. Video allows customers to see:
what the product looks like,
how the product works in real life.
Infographics
The use of infographics provides important product information more visually and compellingly. Graphic images and charts can make it easier for users to understand.
360-degree views
Products can be presented with the ability to rotate 360 degrees.
This will allow users to:
examine the goods even more closely,
see it from different angles.
High-resolution images
Always provide high-resolution images. This is essential for the visual comfort of users, especially on devices with high-resolution displays.
Contextual Photography
Show goods and services in the context of their use. This will help users visualize how the service fits into their daily lives.
Optimization for Mobile Devices
Make sure all visual content is optimized for mobile devices. After all, many customers browse products on smartphones and tablets.
User Involvement
Sometimes great visual content is created by the users themselves. Involve customers in creating reviews, videos, or photos of your products.
Social Media
Actively use social media to publish visual content. New customers can be attracted through photos and videos on modern platforms.
Testing and Analysis
Don't forget to systematically test different types of visual content. Analyze their impact on conversion and user engagement. This way you will always have your finger on the pulse. And thus, you will constantly improve.
Final Thoughts
As you've already realized, visual content plays an integral role in E-commerce. It's high-quality photos, eye-catching video reviews, and other forms of engaging visual content that often help buyers make a decisive choice. It is thanks to the above that they can better feel and understand your product or service. Thus, a well-designed E-commerce website and excellent visual content can have a significant impact on increasing the conversion rate of your online store. And thus, its success.
If you are the owner of a small online store, and the developmеnt of a large-scale website does not fit into your budget, then your iPhone can help. With the right approach and expert professional tips, you can create eye-сatching content that will not only attract customers' attention but also help them make a decision.
Remember that visual content should not only be of high quality but also reflect the features of your product or service. This way, your online store will stand out from the competition and attract customers' attention.