In this article you will learn about, which report indicate how traffic arrived at a website using Google Analytics?
In previous versions of Google Analytics, "Referrals" is where all of the domains that deliver visitors to your website are listed. Under the "Acquisition" tab, under "All Traffic," you may access "Referrals."
However in Google Analytics 4 you can create your very own customized reports by using the Explore option in Google Analytics dashboard.
It's crucial to comprehend how consumers access your website or application. The PPC advertisements, search engine results, social media, and other channels that direct visitors to your website are referred to as traffic sources in Google Analytics. In All Traffic reports, you may examine your traffic sources and the related statistics.
Find Out What's New: Click to Our Latest Blog
Stay up-to-date and explore our most recent blog post to discover fresh insights, trends, and updates in your area of interest.
One of the most significant reports in Google Analytics is the All traffic report. Nevertheless, depending on the sort of website you operate, even your major traffic sources will change. A healthy site will have a decent mix of visitors from all four sources.
What is Google Analytics?
Google Analytics, sometimes known as GA, is an analytics tool that provides you with a very detailed analysis of the performance of your website and/or app. It is a popular option for anybody utilizing various Google tools since it connects with Google's marketing and advertising platforms and services (including Google Ads, Search Console, and Data Studio).
Enhance Your CyerPanel Experience Today!
Discover a world of enhanced features and show your support for our ongoing development with CyberPanel add-ons. Elevate your experience today!
Learn More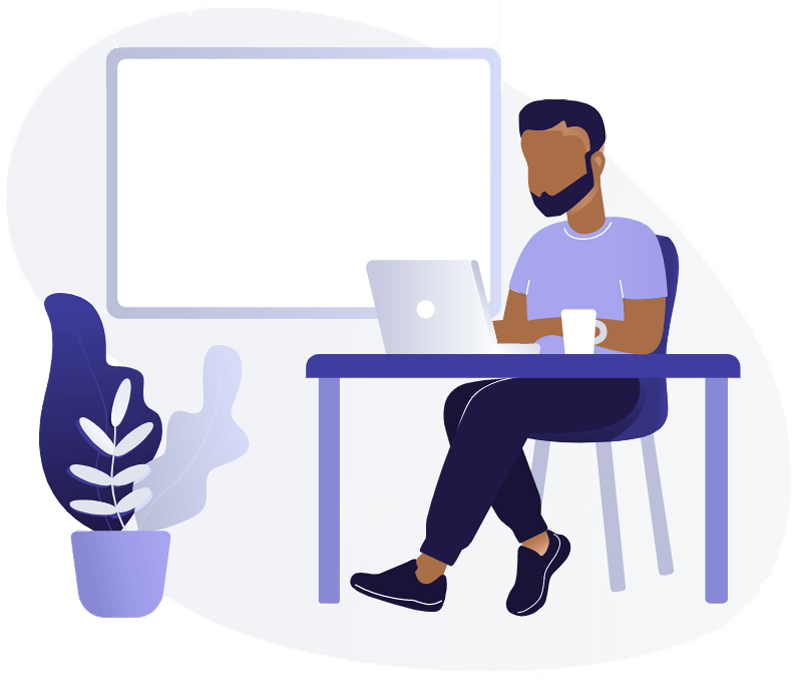 Advantages of Google Analytics
Seven advantages of utilizing Google Analytics to enhance your marketing efforts are listed below:
Increase Your Website's Bounce Rate
You'll be able to learn how many people are visiting your website and what they are doing there thanks to Google Analytics. Numerous potential customers visit your website, but for a variety of reasons, they "bounce" after seeing only one page.
With the aid of Google Analytics, you'll be able to comprehend these factors and seize the chance to optimize your website by making changes to its design, adding interesting content, and enhancing the user experience.
Increase Website Ranking
To raise the rating of your website, you must study numerous SEO strategies. While using keywords is crucial, there are additional actions you could do to improve your online visibility. You will be able to choose the appropriate keywords, locate the ideal placements, and increase the exposure of your website with the aid of Google Analytics and Search Console.
For the success of your business, the correct keyword strategy will boost online traffic and conversion.
Study up on your potential customers
Turning on the geographic location feature in Google Analytics is crucial for your company. It enables you to get the necessary data on your potential clients, aids in the creation of region-specific marketing campaigns, and helps you establish business objectives for that specific region. It will also enable you to assess the prospects for regional business expansion.
Effectively Segment Your Visitors
You can gauge the performance of your SEO effort using Google Analytics. You may keep track of how many visits a particular online activity brought to your website. The frequency, location, and referral sources of your visitors may all be used to further classify them.
You can target people more successfully and learn a lot about them by segmenting your user base. By employing segmented traffic data, you may improve the value and personalization of your online marketing.
Setting and observing goals
Setting your marketing objectives will be possible if you have enough information about your target clients. Goal-setting tools included with Google Analytics may significantly enhance your company. Even more, you may use GA tools to assign monetary values to particular activities and assess their profitability.
Make Data Visualization available
By transforming the obtained data into more detailed and visually appealing charts, graphs, and spreadsheets, Google Analytics enables you to make sense of it. It enables you to accurately assess the performance of your website as you build pertinent dashboards that are crucial for accomplishing business objectives.
Locate the Best Marketing Platforms
You can choose the best marketing channels for your company by using Google Analytics. You may also see which social media channels have the most activity and engagement from your target demographic. In this manner, you'll be able to make an investment that will pay off.
Google Analytics is a fantastic tool for enhancing your company's online performance. If you employ it properly, you'll be able to boost internet exposure, boost sales, and catch up to your rivals.
Which Report Indicate How Traffic Arrived At A Website?
One of the most useful tools for showing us how well our website is doing is Google Analytics. It also enables us to understand how much traffic we are receiving, where that traffic is coming from, and the demographics of the people who are visiting our website. Numerous statistics from Google Analytics provide various dynamics and insights about a website. We frequently get inquiries asking which statistics show the source of website visitors.
The answer to the query is that all traffic reports show the source of website traffic.
To learn which reports in Google Analytics show how traffic arrives at a website, Follow the below mentioned steps
Go to analytics.google.com. This will be the dashboard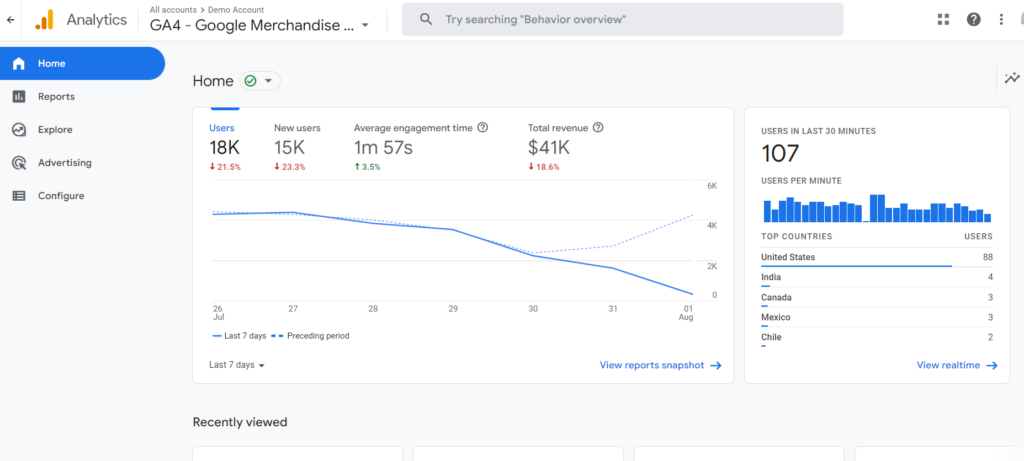 Click on on Explore from the left hand side menu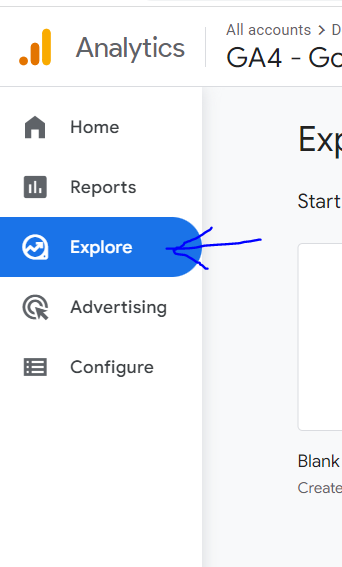 Now click on Free Form from the Explorations.

Now we need to determine the information that we require. We will set our Columns and Rows in our report using this information. In the variables section, you will see Dimensions and Metrices and Segments.

To see which reports indicate how traffic arrived at your website. You need to add Page Referrer, so click on the + sign next to the Dimensions.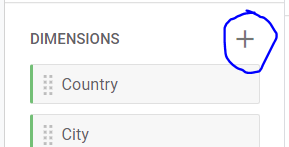 Search for Page Referrer, select it and click Import.

Drag that Dimension (page Referrer) to the Row tab Settings.

Now add more Dimensions to further expand the Dimension information in report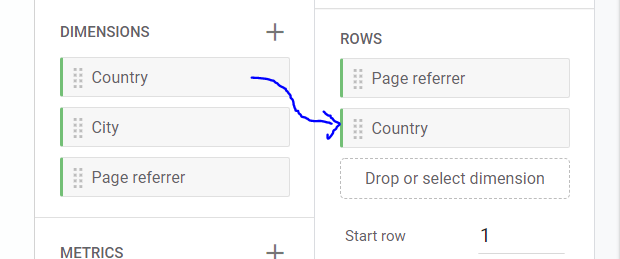 Now click on + icon in front of Metrices and search for Users, and select Active Users, Total Users, New Users, Returning Users and click Import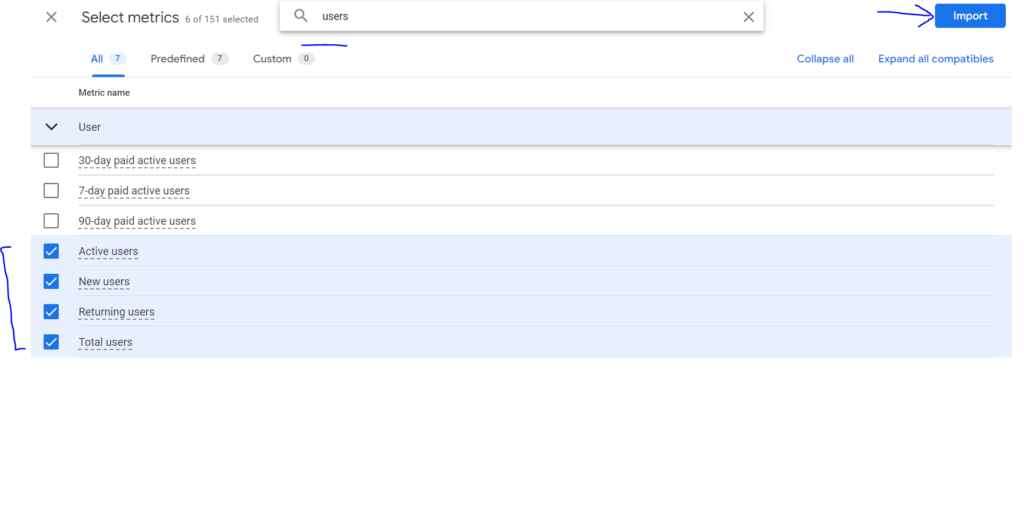 Now Drag these Metrices in the Values Tab Settings to create columns.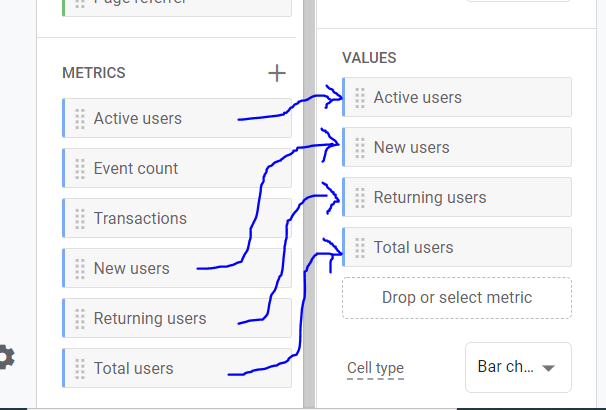 You can also Segmented this more by adding segments and dragging it into the Column Tab Settings. This form is now complete.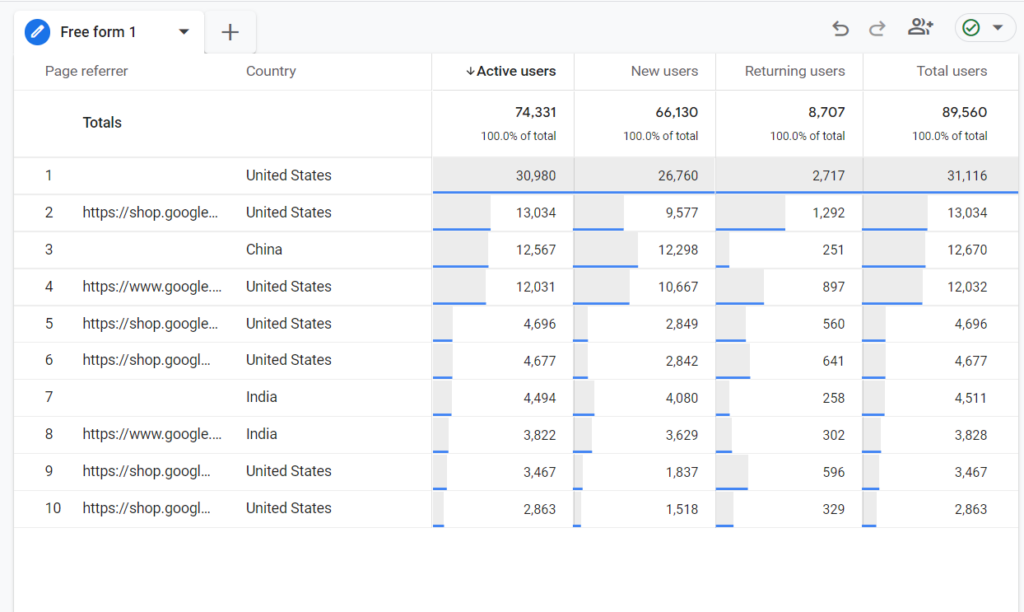 Conclusion
The All Traffic report in Google Analytics is among the most important ones. Nevertheless, even your main sources of traffic will fluctuate based on the type of website you run. An effective website will have a good balance of visitors from each of the four sources.
By using the Explore option in the Google Analytics dashboard, you may design your own unique reports in Google Analytics 4.