Links that lead from one page to another on the same website are referred to as WordPress automatic internal links.
For things like user experience, content discovery, and SEO, links are crucial. They aid in the discovery of your material by search engines, which elevates them in search results. Since they essentially form the strands of the web, they serve as the foundation upon which the entire internet is created, therefore it makes sense that you should spend a lot of time improving them.
What are Internal Links?
Links that lead from one page to another on the same website are referred to as internal links.
Internal links are frequently ignored, which prevents us from taking use of internal linking's SEO advantages.
Find Out What's New: Click to Our Latest Blog
Stay up-to-date and explore our most recent blog post to discover fresh insights, trends, and updates in your area of interest.
It is very beneficial to have a strong internal linking structure on your website since it makes it simpler for search engines to find, crawl, and eventually index the pages on your site.
Additionally, internal linking makes it easier for users to access more engaging content on your website, improving both its search engine optimization performance and the performance for site visitors that find their way there.
Enhance Your CyerPanel Experience Today!
Discover a world of enhanced features and show your support for our ongoing development with CyberPanel add-ons. Elevate your experience today!
Learn More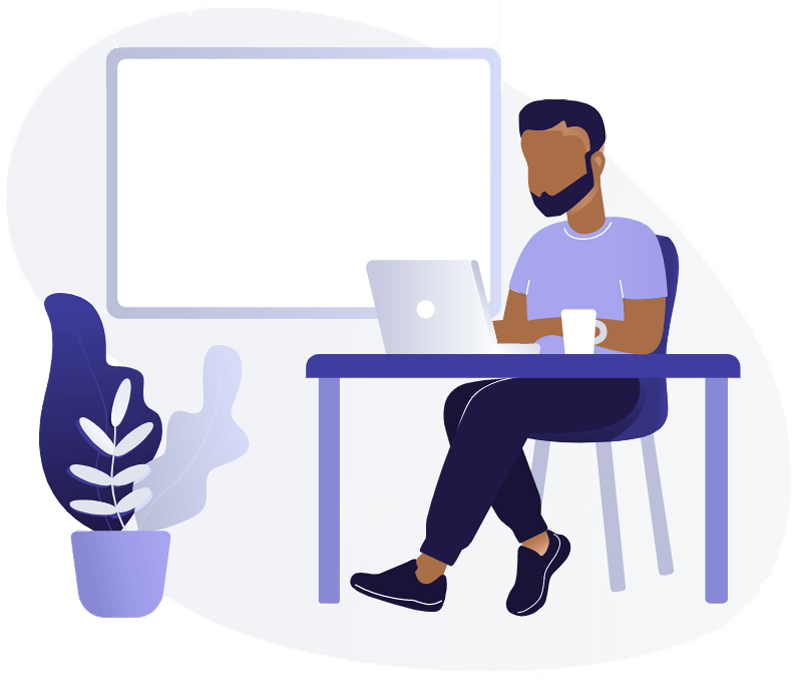 What is the difference between Internal Links & Backlinks?
Both internal and external links are important for SEO and make up a significant portion of off-page SEO.
The strength of the internal and external links on your website directly affects how well your page ranks in the search results.
Internal Links
An internal link, as previously stated, is a hyperlink pointing to another page inside the same domain. Internal links enable the appropriate material to be connected to your website and preserve a shallow website structure, making it simple for people to browse your website.
Backlinks
A link pointing to a page on a different domain is known as a backlink. You receive a backlink if another website connects to a page on your website. If your website has connections to other websites, you are providing a backlink to other websites.
Basics of Internal Linking
If done properly, internal linking may be a goldmine. However, having an excessive number of links will simply make your page appear spammy, which may hurt its (or even the site's) potential to rank.
Depending on how long your article is, we advise including three or four internal links. This is clearly just a general rule of thumb, and there will undoubtedly be exceptions. Just remember to write to make it easier for users to find content. When there are so many links that the content becomes disorganized and ceases to serve a particular purpose, it's usually a good indication that you've already exceeded the acceptable limit for internal linking.
What is Anchor Text ?
The content of your connections to authoritative websites that are often highlighted in blue and underlined within a phrase is known as anchor text. An insignificant number of anchor texts linking to a page is what is meant by over-optimized anchor text.
In SEO, anchor texts are essential since they raise your search engine ranks. However, if they are overused or misused, there is a potential that your website might be punished, which would eventually hurt your page ranks.
Avoid unnatural linking Within your webpage
Using internal links that are unnatural or out of context will only undermine the authority of the website.
These will all have the exact same anchor text, which is not what we want.
Applying a no follow tag to the links on your site is another thing you don't want to do too much of. This is an additional unnatural internal connecting technique that, if used frequently, can also result in penalties.
How does link equity work?
The mechanism through which links may transfer authority from one page to another is known as link equity, commonly referred to as link juice. Internal links and external links can both convey link equity.
The first Google algorithm to analyze a website's backlink profile to determine search engine rankings was PageRank.
PageRank operates on the premise that websites with the best content will receive links from other websites the most frequently. And thus it wouldn't be erroneous to assume that this is one of the numerous criteria to be taken into account when deciding which sites should be displayed to visitors in search results.
Every page has some innate "worth" that it can diversify by connecting to too many external sources or also pass on by wisely referring to comparable internal information on a site. This is the idea behind internal linking.
How can you add WordPress automatic internal links?
Add internal links from the editor
Go to your WordPress dashboard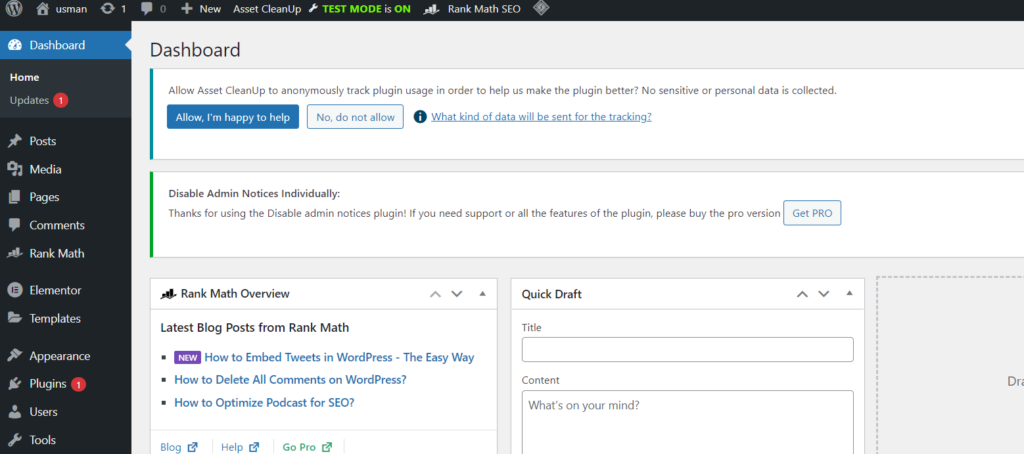 Click on Posts -> All Posts from the left hand side menu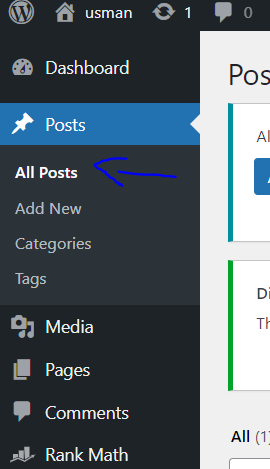 Click on Edit for the post for which you want to create internal links for.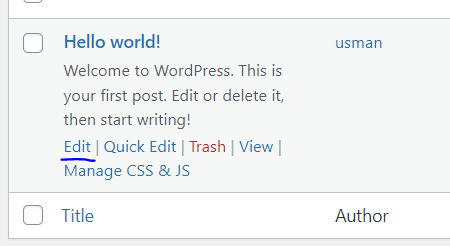 Highlight the text on which you want to add the link (Anchor Text). Click on the link icon and paste the link in the bar provided.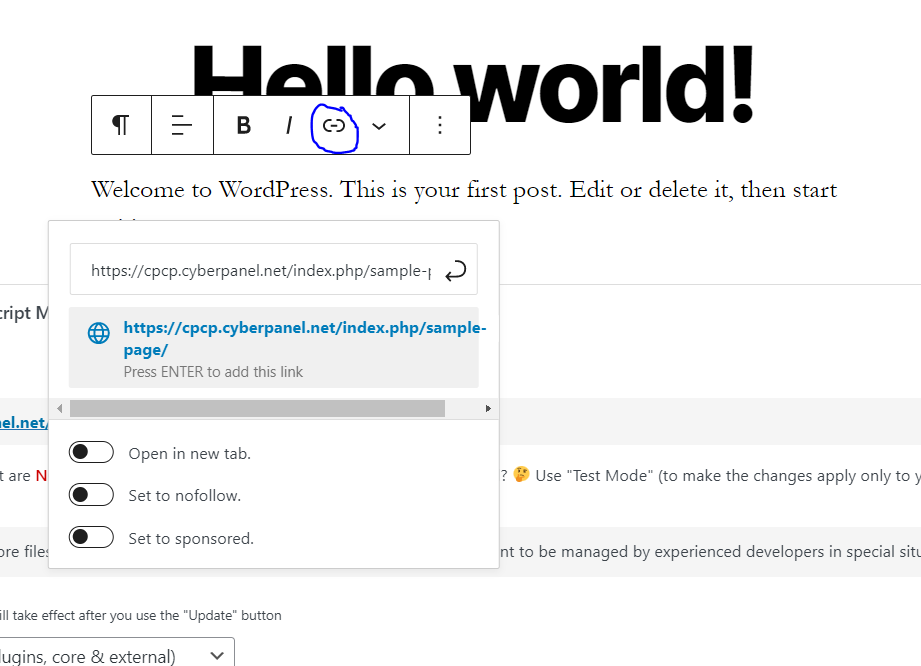 If your not sure about which link to paste, simply enter the keyword and WordPress will search and provide relevant links from your website. Just click on the link you like from that list.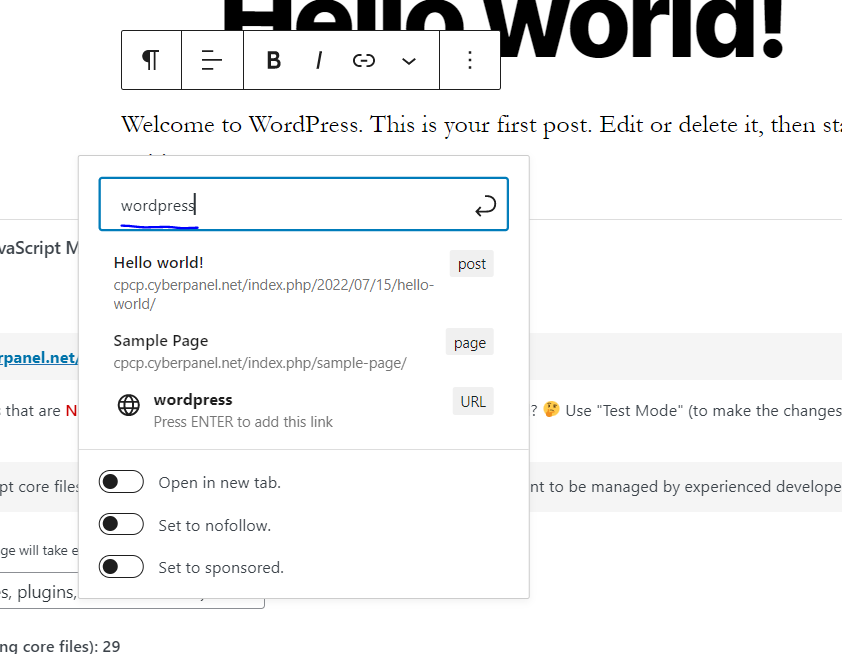 Once you have done that, simple click on Publish or Update to publish that post.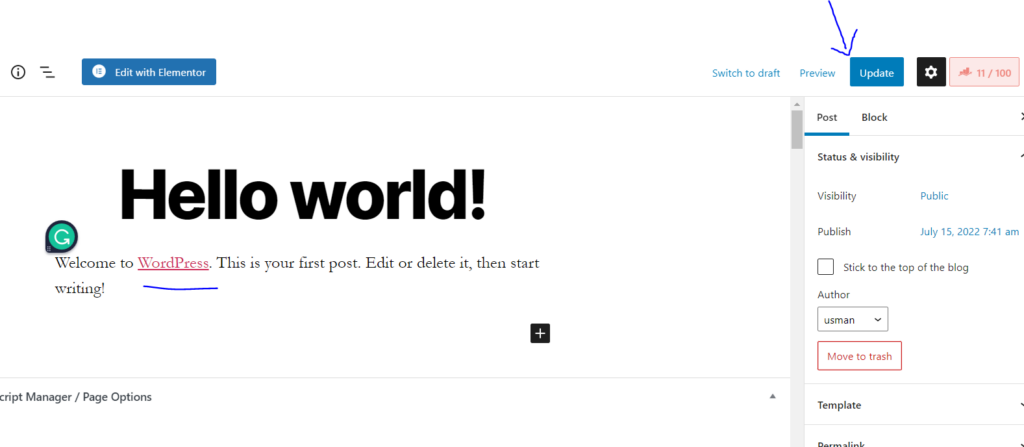 Add internal links from using Link Whisper Plugin
Go to WordPress dashboard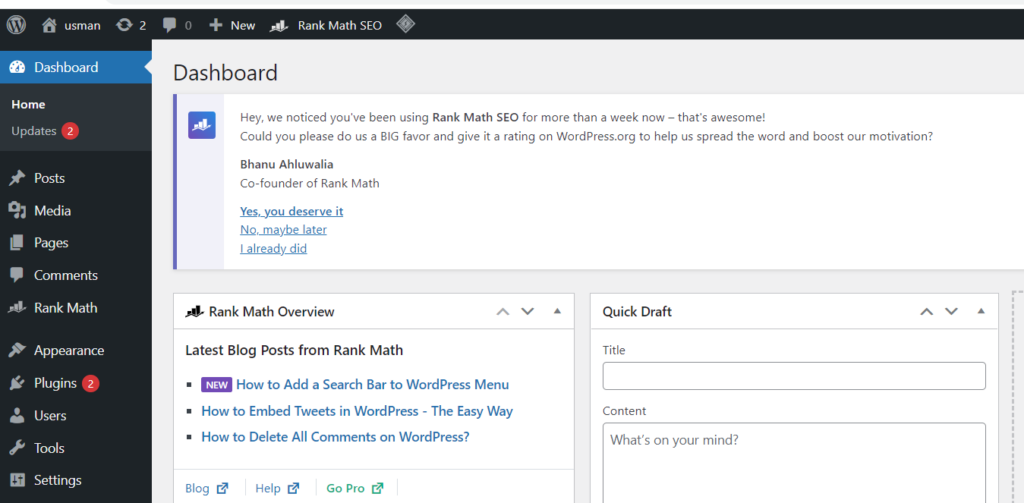 Click on Plugins -> Add New from the left hand side menu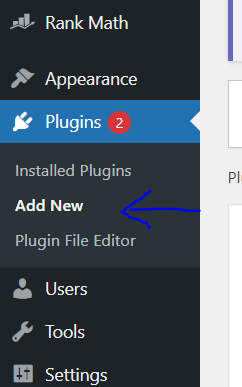 Search for "Link Whisper". Install and Activate

Now click on Posts -> All Posts from the left hand side menu.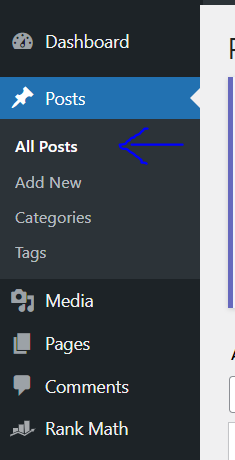 Click on the article in which you want to add internal links.

At the end of the article you will see the Link Whisper section, here Link whisper will suggest you internal links that you can add in your article. You can select the links from here and add them into your article by clicking the copy icon.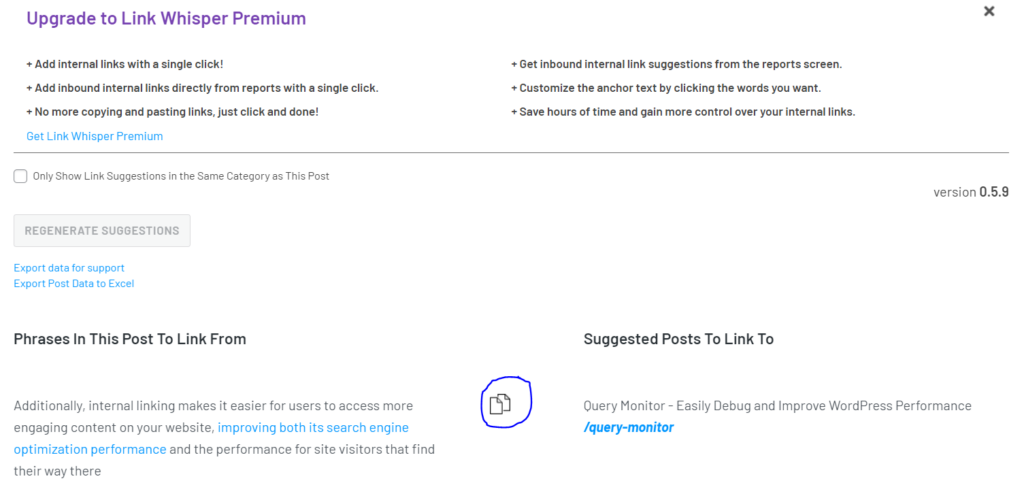 Conclusion
If done correctly, internal linking is a valid strategy to improve your performance and rankings. Even It's conceivable that even if you have excellent content, it won't rank without links.
A strong internal linking strategy can improve user understanding of your website and eventually boost your likelihood of ranking well in search results, which will promote organic growth.