In the ever-evolving world of online retail, having a robust and feature-rich e-commerce platform is essential. WordPress, one of the most popular content management systems, offers a multitude of plugins to enhance the functionality and performance of your online store. With the dawn of 2023, it's the perfect time to explore the top WordPress eCommerce plugins that can help you take your online business to the next level.
Why WordPress for E-commerce?
WordPress is renowned for its flexibility, ease of use, and extensive plugin library. It powers over 40% of all websites on the internet, making it a top choice for e-commerce businesses. Whether you're a small business owner or a large enterprise, WordPress offers a variety of e-commerce solutions that cater to your specific needs. Here are the top five WordPress e-commerce plugins that you should consider using in 2023.
1. WooCommerce

WooCommerce is the heavyweight champion of WordPress e-commerce plugins. It's an open-source plugin that offers a wide range of features, including inventory management, secure payment processing, and customizable storefronts. With a vast ecosystem of extensions and themes, WooCommerce can transform your website into a fully functional online store. Its user-friendly interface makes it a top choice for e-commerce newcomers and seasoned professionals alike.
Features
User-Friendly
Customizable Design
Payment Processing
Shipping Options
Marketing Tools
Analytics Reports
SEO Optimization
Pricing
It's free of cost however the add-ons range between free to $150/year.
Find Out What's New: Click to Our Latest Blog
Stay up-to-date and explore our most recent blog post to discover fresh insights, trends, and updates in your area of interest.
2. Easy Digital Downloads (EDD)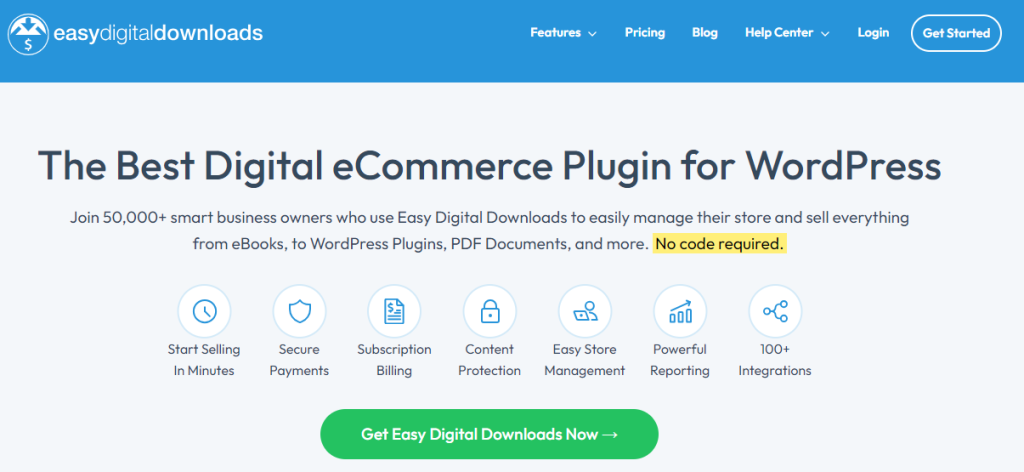 If you're primarily focused on selling digital products like software, ebooks, or online courses, Easy Digital Downloads is the plugin for you. EDD simplifies the digital sales process by providing features such as easy file downloads, customizable purchase receipts, and detailed sales and customer data. It's highly customizable and comes with a variety of extensions to enhance its functionality.
Features
Digital Products
Sales Tracking
Payment Gateways
File Downloads
Customer Data
Customizable Receipts
Extensible Ecosystem
Pricing
You can check the detailed pricing here.
Enhance Your CyerPanel Experience Today!
Discover a world of enhanced features and show your support for our ongoing development with CyberPanel add-ons. Elevate your experience today!
Learn More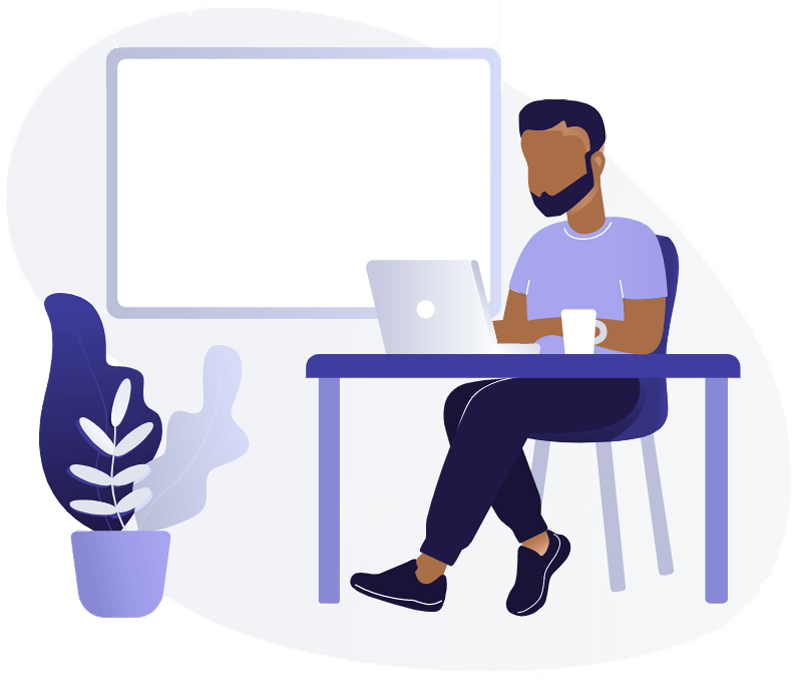 3. Shopify for WordPress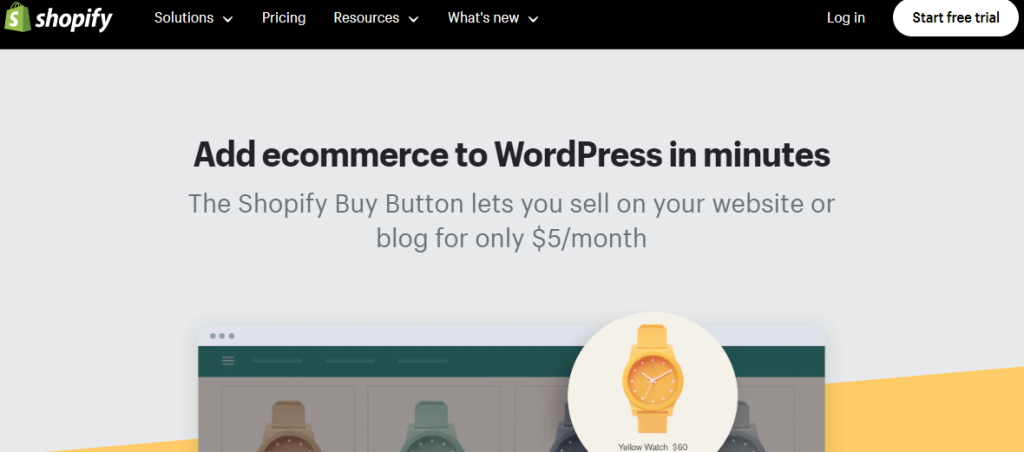 Shopify for WordPress is a remarkable integration for those who want the power of Shopify combined with the flexibility of WordPress. It enables you to manage products, inventory, and orders through Shopify's system while still using WordPress for content management. This seamless integration provides you with the best of both worlds.
Features
E-commerce Powerhouse
Mobile-Optimized
Payment Integration
Inventory Management
Customizable Themes
Marketing Tools
Analytics Insights
Pricing
You can find the pricing in detail here.
4. BigCommerce

BigCommerce is a robust and versatile e-commerce platform that seamlessly integrates with WordPress. It offers a wide range of features, including secure payment processing, flexible shipping options, and multi-channel selling. BigCommerce is particularly well-suited for businesses with ambitious growth plans, as it can handle high traffic and large product catalogs.
Features
E-commerce Platform
Payment Options
Inventory Control
Responsive Design
Marketing Tools
Analytics Insights
Multichannel Selling
Pricing
You can check the pricing in detail from here.
5. Ecwid E-commerce Shopping Cart

Ecwid is a user-friendly and feature-rich e-commerce solution that integrates seamlessly with WordPress. It offers options for selling across multiple platforms, including social media and marketplaces. One of its standout features is the ability to create an online store and easily embed it on your existing website, blog, or social media profile.
Features
Multichannel Sales
Mobile-Friendly
Secure Payments
Embeddable Store
Inventory Control
Customer Management
Shipping Options
Pricing
You can find the pricing in detail here.
6. WP eCommerce

WP eCommerce is a robust and versatile eCommerce plugin for WordPress that combines an extensive feature set with customization options through themes and extensions. Its longevity and ongoing development ensure that it remains a viable choice for businesses seeking to establish a successful online presence.
Features
Product Management
Inventory Control
Payment Options
Shipping Choices
Digital Products
Custom Themes
Extension Support
SEO Tools
Mobile-Responsive
Community Support
Pricing
WP eCommerce offers both free and premium plugins for WordPress. You can find the details here.
What Other Plugins Do I Need for WordPress eCommerce?
To set up an eCommerce website using WordPress, you will need several plugins to create a robust and functional online store. Here are the essential plugins you'll need:
Payment Gateway Plugin: To process payments on your eCommerce site, you'll need a payment gateway plugin. WooCommerce includes several payment gateway options, but you can also add specific gateways based on your location and customer preferences. Popular payment gateways include PayPal, Stripe, and Square.

SEO Plugin: A search engine optimization (SEO) plugin, such as Yoast SEO or All in One SEO Pack, will help you optimize your eCommerce site for search engines, improve visibility, and attract organic traffic.

Security Plugin: Security is vital for an eCommerce site. Plugins like Wordfence or Sucuri Security can help protect your website from threats, malware, and hacking attempts.

Cache Plugin: Caching plugins like W3 Total Cache or WP Super Cache can improve site performance and load times, which is crucial for a smooth shopping experience.

Backup Plugin: Regular backups are essential to safeguard your data. Plugins like UpdraftPlus or BackupBuddy can automate the backup process.

Email Marketing Plugin: If you plan to build a customer email list and run email marketing campaigns, consider plugins like Mailchimp for WooCommerce or Constant Contact.

Product Reviews Plugin: Encourage customer reviews and ratings with plugins like YITH WooCommerce Advanced Reviews or WP Product Review.

Subscription Management Plugin: For businesses offering subscription services or products, plugins like WooCommerce Subscriptions are helpful for managing recurring payments.

Analytics Plugin: Google Analytics integration is essential to monitor your website's performance and customer behavior. Use a plugin like MonsterInsights for easy integration.

Shipping and Inventory Management Plugin: Depending on your business needs, you might require plugins like ShipStation or WP Inventory Manager to manage shipping and stock.
Is Shopify a WordPress plugin?
Shopify is not a WordPress plugin. It is a standalone eCommerce platform that provides hosting, eCommerce features, and a range of tools for creating and managing an online store. You can integrate Shopify with your WordPress website using the Shopify Buy Button or other integration methods, but it's not a WordPress plugin in the traditional sense.
FAQs - WordPress Ecommerce Plugins
What are the key features of WooCommerce?
WooCommerce offers a wide range of features, including user-friendliness, customizable design, payment processing, shipping options, marketing tools, analytics reports, and SEO optimization.
Is WooCommerce free to use, or are there additional costs?
WooCommerce itself is free, but there may be costs associated with add-ons and extensions, which can range from free to around $150 per year. The pricing depends on the specific extensions you need for your e-commerce store.
Does WordPress Have an eCommerce Plugin?
Yes, WordPress has several eCommerce plugins available, with WooCommerce being the most popular and widely used. WooCommerce allows you to turn your WordPress website into a fully functional online store with extensive eCommerce features.
What types of businesses is BigCommerce suitable for?
BigCommerce is a versatile e-commerce platform suitable for businesses of all sizes, but it is particularly well-suited for those with ambitious growth plans. It offers features such as secure payment processing, inventory control, responsive design, and multi-channel selling.
Can I use Shopify and WordPress together for my e-commerce store?
Yes, Shopify for WordPress is an integration that allows you to manage products, inventory, and orders through Shopify's system while using WordPress for content management. It combines the strengths of both platforms.
Conclusion
The top 5 WordPress ecommerce plugins in 2023 offer a wide range of features and customization options to meet your specific needs. Whether you're selling physical or digital products, WordPress has a solution that can help you establish and grow your online store. Keep in mind that the success of your e-commerce store also depends on your dedication to SEO best practices, so make sure to invest time in optimizing your site for search engines. With the right combination of plugins and SEO, your online store can thrive in 2023 and beyond.
Related Content: 7 Ways That IAM Can Protect Your Small Business