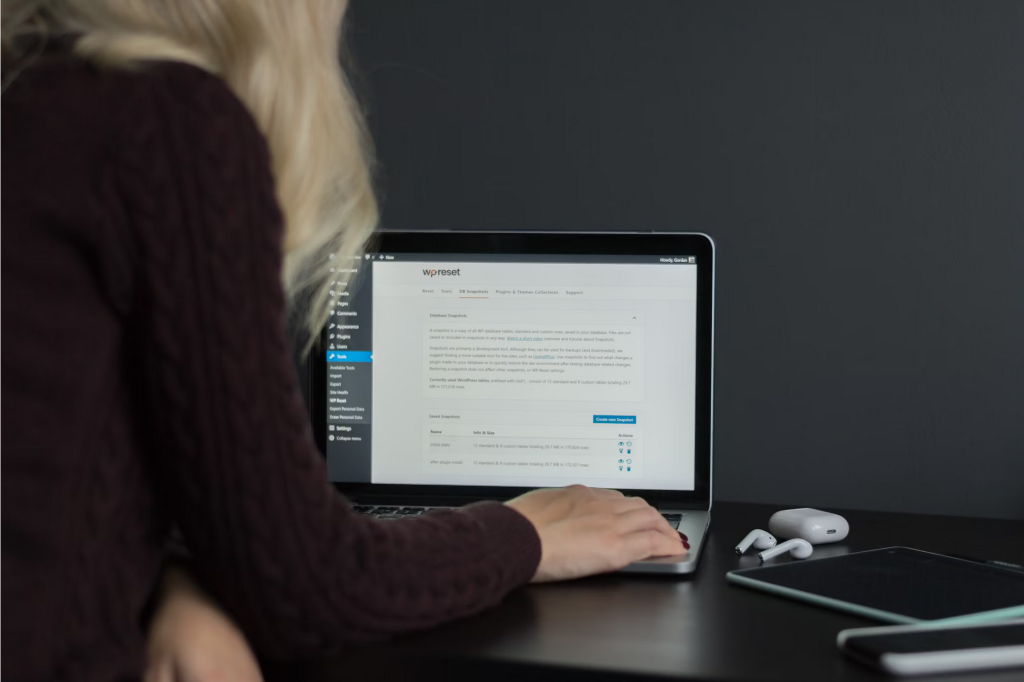 The world's digital landscape is swarming with various websites. Businesses and organizations compete to succeed. Yet, every content manager struggles with maintaining the websites. The process demands extensive technical expertise. This is where Content Management Systems (CMS) come in handy. They streamline the process and make editing much more manageable.
Settling on a suitable CMS is daunting. It might vary according to marketing goals and cybersecurity needs. One wrong choice, and your website might crash due to security vulnerabilities. Hence, this article explores the various marketing tools available on popular CMS platforms. Learn about cybersecurity practices. You can also explore the pros of using WordPress instead of other CMS platforms.
Marketing Tools and Features
Before dwelling on the specific marketing tools and features, you must follow a few crucial steps. Streamlining your process through organizing and planning is necessary. Yet, you must have a solid understanding of iPhone storage and space on any digital device. Aiming to clear storage on iPhone is crucial. It improves users' experience and helps them better manage websites. Hence, if you want to test your website on various devices, you might want to clear space for a smooth process.
There are various CMS platforms, with WordPress being the most powerful one. Some other options include Squarespace, Joomla, and Drupal. What are the specific features and marketing tools available on CMS platforms? How do they help you market your business and maintain security? Below is an extensive analysis that discusses SEO tools, social media integration, and plugin options.
1. Search Engine Optimization (SEO) tools and plugins
If you have been in the content creation world long enough, you are familiar with the term SEO. SEO can boost your website performance by giving you more credibility and visibility. All four CMS mentioned earlier have SEO tools and plugins. They help people optimize their website content. But WordPress, in particular, has an extensive range of options. It includes Yoast SEO and All in One SEO Pack. These allow you to analyze keywords and integrate content into social media.
Social media integration and sharing options
If you own your own business, you know how the content creation process can be daunting. With the help of a CMS, you can connect your website to all accounts. You can also share content through various platforms. WordPress has an excellent and robust option for social integration. You can set it from settings.
Email marketing and lead generation plugins
Lead generation plugins attract your audience and push them to act on your website. This could include joining a newsletter or sending out a request. Generational plugins and email marketing are essential to promoting your content. WordPress offers Mailchimp. The medium enables you to capture leads. You can also send personalized and targeted emails to subscribers. Joomla and Drupal also have similar options.
Analytics and reporting
Website management often boils down to reflecting upon your analytics. Moreover, it involves making necessary adjustments. All CMS platforms integrate this feature. For WordPress, Joomla, and Drupal, you can use one of the most popular plugins, Google Analytics.
User reviews state that WordPress is the most popular option for marketing. Joomla and Drupal, then Squarespace follow that. Regardless, the effectiveness of a platform will depend on your needs and goals.
Cybersecurity Features and Practices
Thanks to CMS options like WordPress, website editors are now in control. Yet, your website might be vulnerable if you lack the necessary security measures. Protecting the site from cyber threats involves various procedures. Read on to find out how to do so.
Password policies and user authentication mechanisms
All CMS platforms provide cybersecurity features revolving around user authentication. For instance, WordPress allows you to enforce passwords and limit the number of login attempts. Squarespace offers a two-factor authentication process.
Automatic updates and security patches
An excellent platform performs updates and detects security vulnerabilities on its own. Hence, you should aim to choose a platform that provides you with these features. WordPress offers the option of automated updates and security patches. This ensures you always protect your website.
Secure coding practices and vulnerability scanning tools
Scanning tools and safe coding practices enable developers to identify inaccuracies in the code. Squarespace is a closed-source platform. It makes it difficult to assess any security measures necessary in the code. WordPress is open-source software. It allows people to review the codebase and fix issues.
Backup and recovery options
What happens if you lose data or suffer from a security breach? You might start looking for ways to restore all the information. All three, WordPress, Joomla, and Drupal, offer backup and recovery options. You can even convert your website to previous versions if you desire to do so.
It seems evident that Squarespace is less flexible and customizable. This makes it less popular for individuals who focus on their security needs. While some CMS platforms stand out, there is no 100% guarantee. You should remain vigilant and ensure there are no cyber threats.
Website Performance and User Experience
The user experience and performance impact the website's marketing and cybersecurity. Yet, each CMS has its unique features that change the playing field. Read more about page load speed, design, content management, and mobile-friendliness.
Page load speed and responsiveness. WordPress and all other CMS integrate plugins to optimize responsiveness and load speed. But some WordPress plugins tend to slow down overall performance.
Mobile-friendliness and accessibility. Your content must be compatible with all devices to reach a wider audience. Ensure designs and templates work across all devices.
Design and layout options. All CMS platforms provide various ready templates to help you add elements to your website.
Content management and publishing workflows. Do you want to create, edit, and publish content in a more streamlined manner? A content management system is the option you're looking for! CMS offers intuitive management systems and workflows.
There is a recurring theme with WordPress, as it dominates yet another category. WordPress stands out due to its customization options and flexibility. Yet, both Joomla and Drupal are also very customizable. Squarespace is a more streamlined and straight process. Hence, your choice depends on your end goals.
Customization and Third-Party Integrations
You can customize your website and add third-party integrations. These integrations allow you to personalize your website and interact with external systems. CMS platforms integrate such features through various means, including:
Theme and plugin marketplaces. WordPress has an extensive marketplace for plugins and features. Website owners can even customize and tweak some functionalities. Hence, this high level of functionality is why WordPress beats the rest.
API and webhook integrations. APIs allow you to connect your website to external resources. This enhances both the marketing and cybersecurity aspect of websites. WordPress has extensive documentation and developer resources, making connecting easier.
Development frameworks and documentation resources. The community behind WordPress makes the website customization process through it unique. As developers build it on PHP, it is more accessible to various developers. The accessibility and customer support make finding resources easier for website owners. Joomla and Drupal also have active communities. Squarespace has a closed development environment. This means that there aren't many customization resources.
Conclusion
The article above discusses CMS platforms. The factors examined include user experience, third-party integrations, and website performance. Moreover, it emphasizes marketing and cybersecurity differences in CMS platforms.
While WordPress dominates every category, you should determine which CMS most fits your needs. Consider the scalability, compatibility, and monitoring. Remember to scan for threats and optimize processes to simplify your workflow!