In this article we are going to discuss 20+ Cloudflare alternative.
One of the top content delivery networks (CDNs) in the world is Cloudflare. It offers network administrators and website owners the whole spectrum of cloud-based solutions. This includes SSL offloading, automated caching, reverse proxies, and distributed DNS service. However, no one can blame you if you're seeking for alternatives, whether it's because the service frequently has downtime or because of the numerous allegations leveled against the firm for its affiliation with hate-speech websites and forums.
What is a CDN?
A geographically dispersed set of servers known as a content delivery network (CDN) collaborates to deliver Internet material quickly.
A CDN enables the rapid delivery of resources such as HTML pages, javascript files, stylesheets, pictures, and videos that are required for Internet content to load. As CDN services gain more and more traction, they are now used to handle the vast majority of online traffic, including that coming from famous websites like Facebook, Netflix, and Amazon.
Find Out What's New: Click to Our Latest Blog
Stay up-to-date and explore our most recent blog post to discover fresh insights, trends, and updates in your area of interest.
Websites may also be protected against several typical harmful assaults, such as Distributed Denial of Service (DDOS) attempts, with the aid of a correctly built CDN.
What is Cloudflare?
A secure content distribution network (CDN) called Cloudflare employs edge computing and proxy servers to swiftly and securely distribute material from the cloud.
Enhance Your CyerPanel Experience Today!
Discover a world of enhanced features and show your support for our ongoing development with CyberPanel add-ons. Elevate your experience today!
Learn More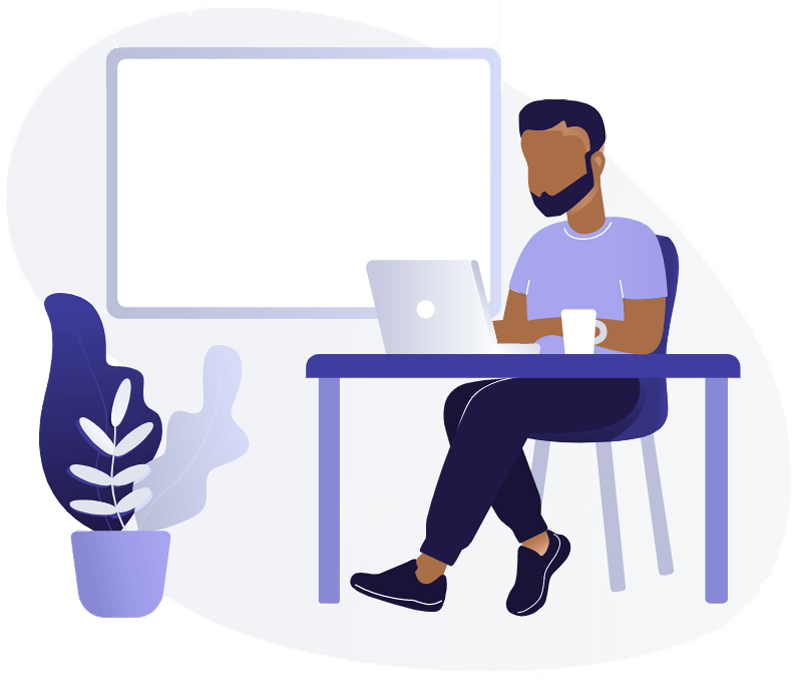 To assist their clients in enhancing performance metrics and providing material as rapidly as possible, Cloudflare has a network of servers spread out over the world. In a sense, Cloudflare services serve as a reverse proxy by sitting between the client making the request and the website of the content provider. In order to shorten delivery times, Cloudflare cache servers send material as close as feasible to the client making the request.

Both free and premium Cloudflare Pro options are available. Basic distributed denial of service (DDoS) security is included in the free offers, however image optimization is not included. The fully functional version speeds up picture delivery and provides firewall security to help block unwanted traffic.
How does Cloudflare work?
Cloudflare's extensive server network is its beating heart. The network spans more than 93 countries, or about half of the world's nations, and more than 200 sites. These operate as both a huge firewall and data caching servers.
Technically, all you have to do to use Cloudflare if you have a hosted website is sign up for an account. Add your website to their control panel after that. After then, it's essentially hands-free. On the servers of Cloudflare, portions of your website's data are cached in several places all over the world.
When a visitor makes a request for your website, Cloudflare will simultaneously communicate with your website and provide the visitor cached material from the closest location. This frequently leads to visitors receiving information far faster than they would if they made their request directly on your website.
The monitoring of every data passing via Cloudflare servers is ongoing. They can do things like screen out malicious users (like bots) and prospective assaults, prevent potential threats, and more this way.
Cloudflare has considerably improved its services over time. Every time new components have been added, it has been better, quicker, and stronger for the users.
What are the advantages of Cloudflare?
Some of the advantages of cloudflare are:
Cloudflare thwarts hackers and brute-force attacks
There is no need to wait for propagation while switching hosts
No cost CDN
Reduce server traffic
Cloudflare thwarts hackers and brute-force attacks
Most spam assaults are filtered out by Cloudflare at the name-server level, so such requests never even reach your server. It guards against DDOS attacks, SQL injection, and comment spam for your website. Your website is given a secure atmosphere thanks to this.
Many users have already expressed their dissatisfaction with Cloudflare, alleging that it prevented readers from accessing their websites. That's because they could have selected a medium or high security level. To guarantee that users from all around the world can access the site, we advise keeping it low.
There is no need to wait for propagation while switching hosts
You don't have to wait for DNS propagation to take place while utilizing Cloudflare. All you have to do to get your domain name to refer to the new host is modify the server's IP address from your Cloudflare dashboard.
No cost CDN
Free CDN is one of CloudFlare's key advantages. It is simple to integrate and doesn't alter the URL of your images or show URLs like cdn.domain.com. Your static file (CSS, JS, and Images) is cached by Cloudflare, which then provides it from the closest location. Your site's speed will improve by over 50% and load significantly faster if you use Cloudflare CDN.
Reduce server Bandwidth
Cloudflare blocks out spam bot traffic, allowing you to significantly reduce your internet use.
There are several more advantages to utilizing Cloudflare, such as the RocketLoader it provides, which loads all JavaScript resources immediately and asynchronously. It guards against email harvesting on your website. Additionally, it offers free HTTPS (SSL), however, those who want SSL can still use it with the free version.
Disadvantages of using Cloudflare
There are a few drawbacks of using Cloudflare
Only if your site receives significant traffic or you want to secure it from hackers is CloudFlare worth deploying.
Because Cloudflare serves as a mediator, if it goes down, so will your website.
It is also possible to prevent legitimate visitors to your website.
You need to determine whether Cloudflare can access your shared hosting if you use it.
The options for security are limited
20+ Cloudflare alternatives
Akamai
One of the top Content Delivery Network (CDN) suppliers in the world is Akamai. Many solutions are available through the Akamai Intelligent Platform to help with performance, availability, security, and insight generation. The Akamai Intelligent Platform is run on each server. Algorithms are used in this software package to evaluate traffic and congestion as well as to deftly handle and route data requests. All of this enables the Akamai CDN to quickly deliver data where it must be.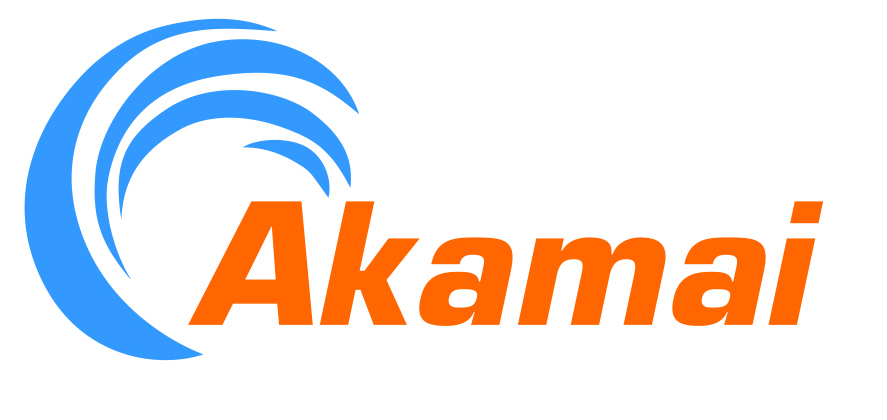 Key Features:
An Akamai CLI.
Manage cases.
System for provisioning certificates.
CDN Manager for China.
Interfaces for Content Control.
Tool for CP Codes and Reporting Groups.
Diagnostic equipment
Notification of Firewall Rules.
Management of identity and access.
Delivering logs
API for property managers.
Sandbox Setting.
Imperva
Your applications are safely distributed throughout the world thanks to the Imperva Content Delivery Network (CDN), which integrates content caching, load balancing, and failover into a robust Web Application and API Protection (WAAP) platform.
Your websites and apps become quicker, more dependable, and safer thanks to Imperva's CDN (formerly Incapsula). Content caching, load balancing, and failover are provided by a worldwide network of servers, and your website is protected from the most recent threats by a DDoS attack and an enterprise-grade cloud web application firewall.

Key Features:
Comprehensive Defense Against DDoS Attacks of Any Kind.
Web Application Firewall of the Highest Quality (WAF).
CDNs and content caching that are application-aware.
Application-Level Intelligent Load Balancing.
Alerts & Real-Time Monitoring.
sophisticated bot mitigation
Authentication with two factors.
Website access control with granularity
Protection of the infrastructure based on BGP Routing.
Advanced Layer Attack Mitigation.
Amazon Cloudfront
The online service Amazon CloudFront makes it faster for users to access your static and dynamic web content, including.html,.css,.js, and picture files. Edge locations are a global network of data centers that CloudFront uses to serve your content. In order to serve content with optimal performance, a user's request for content that you are providing with CloudFront is routed to the edge location that has the lowest latency (time delay).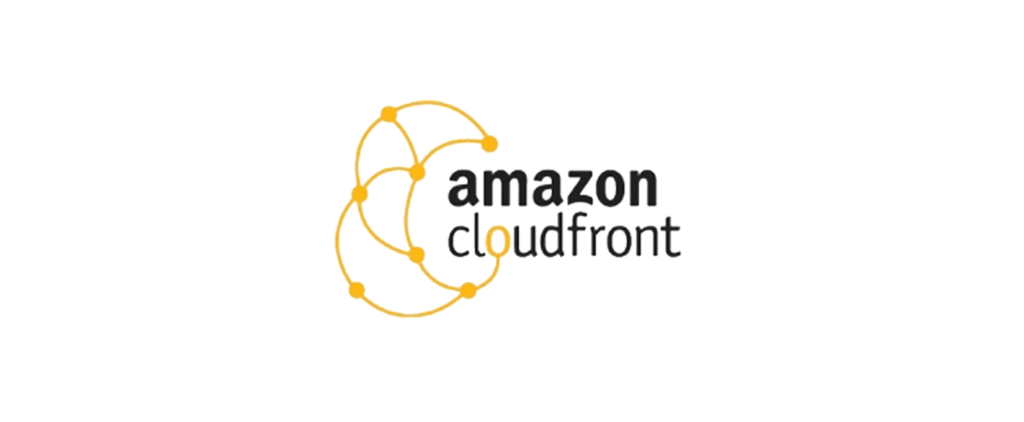 Key Features:
Worldwide Edge Network
Security
Using the Edge
Metrics and Logging in Real-Time
DevOps Compliant
Cost Effective
StackPath
Your most urgent delivery difficulties may be resolved by StackPath CDN's extensive built-in features, which include content security and asset optimization. Meanwhile, powerful customization tools and features enable you to adjust even the tiniest aspects of your offering and even develop original functionality and routines.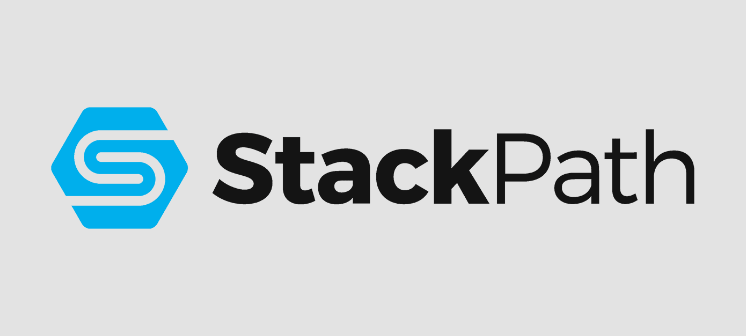 Key Features:
Custom Rules optimization
Serverless Scripting
Built-in Asset optimization
Origin Shield (Security)
SSL Certificate Management
Real-Time Analysis
Direct Connect to StackPath Platform
Fastly
A content delivery network called Fastly speeds up the transfer of material. The aim of CDNs is to minimize latency. The term "latency" refers to the interval between when a user submits a request and when they actually receive a response. The user experience is negatively impacted by latency.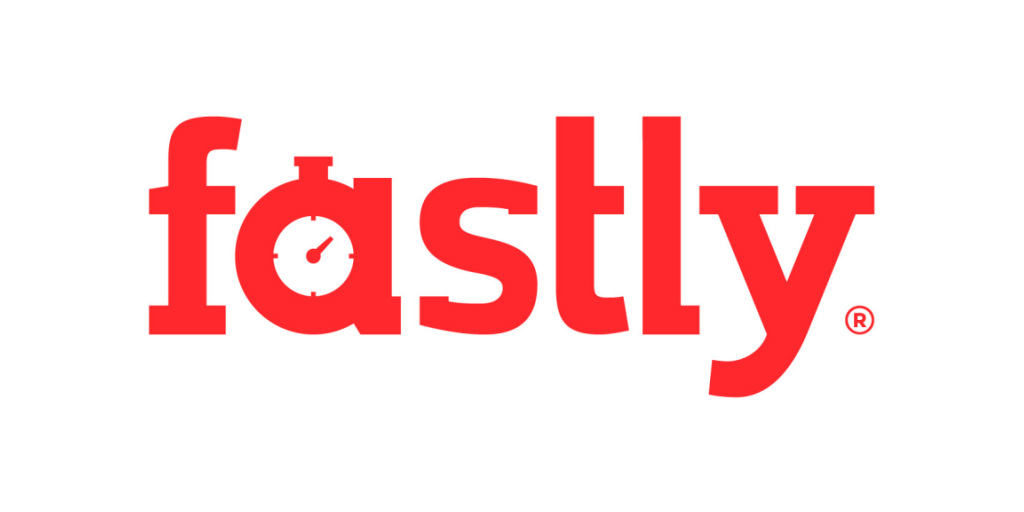 Key Features:
Configurability
Complete command over HTTP headers
preparing for dynamic ad insertion
Configurable API and quickly loading web interface with use graphs and maps
distribution of static, dynamic, and video content
sophisticated content delivery management and edge logic
Controls for Time to Live (TTL)
site acceleration in real time
Specialized IPs
Provided by Supplier Prefix (BYOIP)
Real-time management
immediate purge
Surrogate key destruction
gentle purge
streaming logs in real-time
Safety
manner of grace
Origin health assessments
Secure Transport Layer (TLS)
protection of content
Auto-healing
continuous DDoS protection
Scalability
Caching
Sucuri
A Content Distribution Network (CDN) serves as the foundation for the Sucuri Firewall and offers performance optimization tools for websites. To provide the best performance everywhere, the CDN applies a patented method to cache both dynamic and static material across all network nodes.

Key Features:
Simple to activate and control.
Direct contact with our support staff to help you register and configure.
Captcha, password protection, and 2FA with a single click on any of your sites.
Free SSL (HTTPS) certificate from GoDaddy or Let'sEncrypt (No work on your end).
Assistance with bespoke SSL certificates.
GEO blocking in a single click.
Whitelisting with one click.
Activated via NS Records at your registrar or DNS A records at your host.
Reblaze
A full web security solution is Reblaze. The platform may be tested as an extra layer of protection on top of your current solutions and deployed in a matter of minutes. It offers specialized security solutions in a solitary, integrated platform, protecting web platforms from the plethora of online dangers.
Reblaze supports WAF and instantly detects changes to the app or services guarding it. It runs entirely programmatically, is maintained remotely, offers a user-friendly overview of the traffic with the option to easily dig down into specific requests, is safe, and is always effective and up to date.
Web application firewall, API security, DoS and DDoS protection, advanced bot management, CDN integration, load balancing, real-time analytics, and other features are only a few of its characteristics.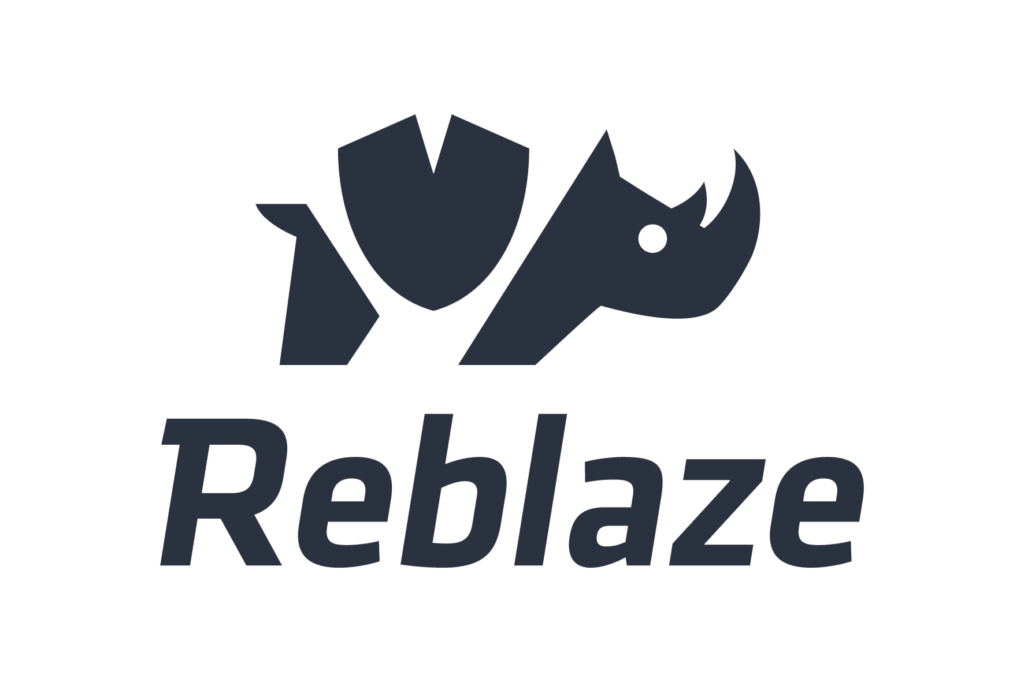 Key Features:
DoS & DDoS Protection
Next Generation WAF
API Security
Advanced Bot Management
Account Takeover (ATO)
Integration of CDN and load balancing
Scaling Resources Automatically
Real-Time SIEM Integration Analytics
Human Behavior Evaluation
Compliance
CDN77
A content delivery network (CDN) with more than 32 points of presence worldwide and a platform specifically designed for live streaming is CDN77.com (streaming.cdn77.com).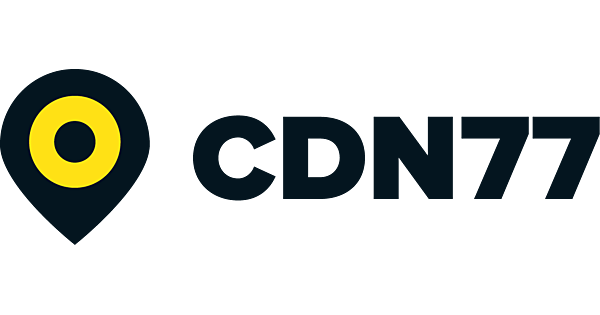 Key features:
CDN storage
S3 storage integration
Customizable cache rules
Robust API
SSL / TLS Certificate
DDoS Protection
Latest HTTP/2 Optimization
Microsoft Azure
By caching their material at carefully chosen physical nodes across the globe, Azure Content Delivery Network (CDN) provides developers with a worldwide solution for quickly delivering high-bandwidth content to users. By utilizing multiple network improvements with CDN POPs, Azure CDN may additionally speed dynamic material, which cannot be cached. Route optimization, for instance, to avoid Border Gateway Protocol (BGP).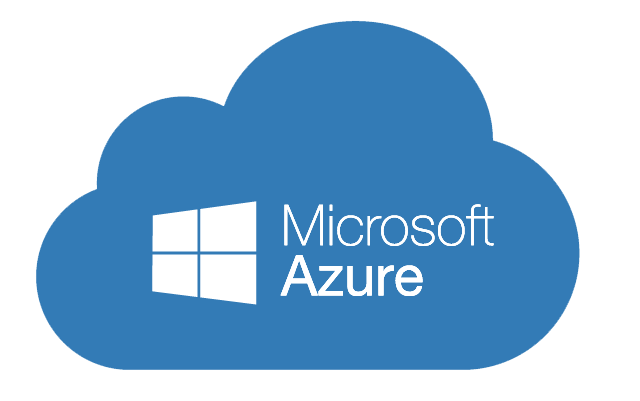 Key Features:
Site acceleration in real time
Rule of CDN caching
Support for HTTPS custom domains
logs for Azure diagnostics
File encoding
Geo-filtering
Key CDN
A high performance content delivery network designed for the future is called KeyCDN. Starting to distribute material to your users at a breakneck pace simply takes a few minutes.
KeyCDN is a straightforward, quick, and dependable content delivery network with more than 25 POPs strategically placed all over the world. Numerous cutting-edge features are available from KeyCDN, including support for HTTP/2, free SSL, rapid purging, a RESTful API, real-time analytics, two-factor authentication, and 24+ CMS integrations (WordPress, Drupal, Joomla, Magento, etc).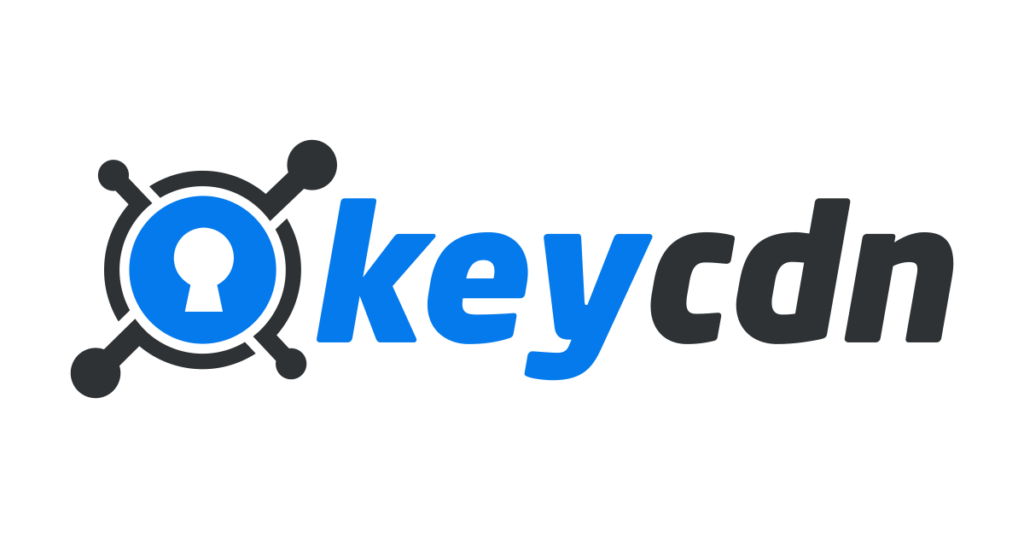 Key Features:
API
Bandwidth monitoring
Real time reporting
Web Traffic Reporting
Activity Dashboard
SSL security
Netlify
All of your pages are pre-rendered in static HTML via a build process that Netlify executes through your GitHub repository.
Netlify builds its own microservices and a repository that pushes to Github. For the purpose of delivering pre-built static webpages to users, it then executes content and distributes it across a large CDN.
The fact that Netlify chooses the finest CDN and distributes content is its best feature. Pre-built websites as a consequence load more quickly than on conventional hosting networks. The visitor receives a pre-loaded copy of the website directly from the nearest server rather than having to load it each time they come. This significantly shortens loading times.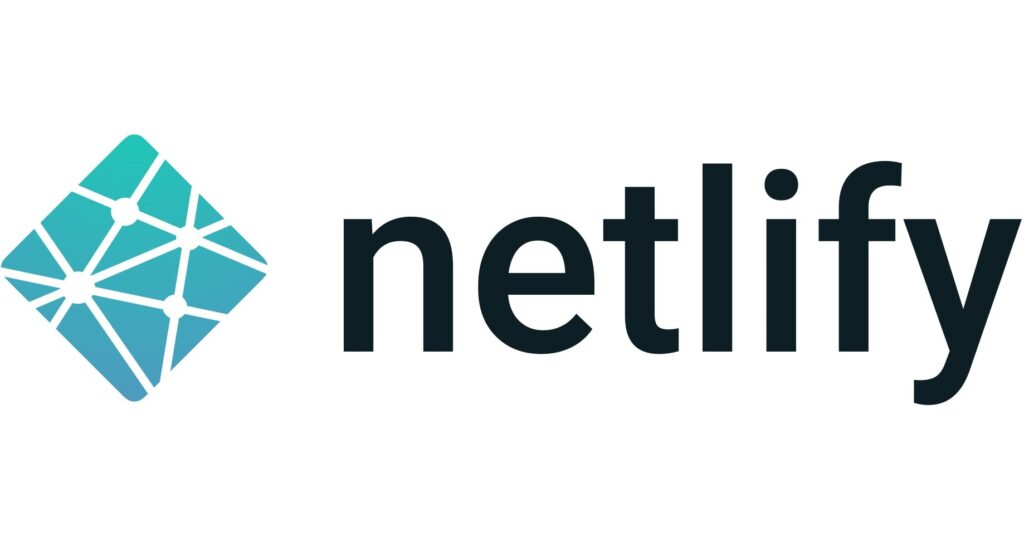 Key Features:
Global Distribution
Desiged for Jamstack
Git-based configuration
Git-integrated CI/CD
No origin infrastructure required
Rollbacks
Redirected by role
Atomic deployment
A/B test and phased rollouts
Instant cache invalidation
Programmable edge logic
Proxy to other service
URL Normalization
Staging and Production
Password protect URLs
Haproxy
The maker of the most widely used open-source load balancer, HAProxy Technologies, has just entered the CDN market. They have so taken action that Nginx (F5) and Varnish Software declined to do. Application delivery network is the term HAProxy uses to describe its CDN. The CDN offers a broad range of security features, such as WAF, DDoS protection, bot mitigation, and fingerprinting capabilities, in addition to content and application delivery. Currently, a 12 PoP network supports the tech stack, and the startup owns and is in charge of the routing infrastructure.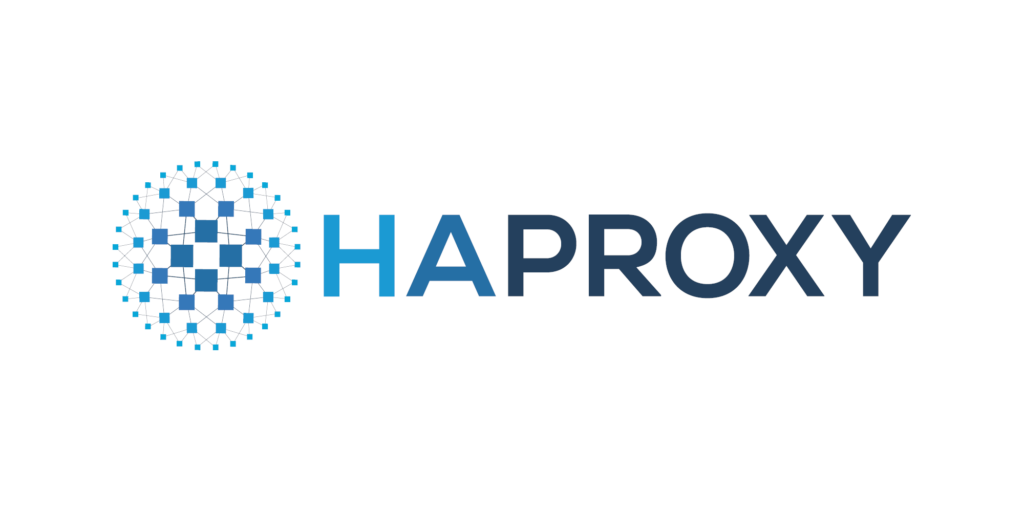 Key Features:
Delivery of content and applications
WAF
DDoS protection
Bot Mitigation
Global Load Balancing
API Gateway
12 PoPs w/ 100G Tier 1 connectivity
Anycast Anycast Network
Serving 70B request/day
Integrates with Kubernetes and microservices
Javapipe
To safeguard its clients from the rising threat of DDoS assaults, JavaPipe has DDoS scrubbing facilities in North America and Europe. With the support of security professionals, JavaPipe provides security solutions and DDoS protection in addition to its distinctive and highly effective Apache Tomcat Java hosting. Its extensive offerings include remote DDoS protection through proxy and dedicated servers that are DDoS protected. Tomcat from Apache and the top-notch hosting control interface InterWorx/SiteWorx power the Java cloud hosting platform. Every Java hosting account has dedicated resources set up to guarantee Tomcat's optimal performance at all times. For DDoS-protected Tomcat hosting, its DDoS protection services and dedicated servers may be paired with Java hosting plans.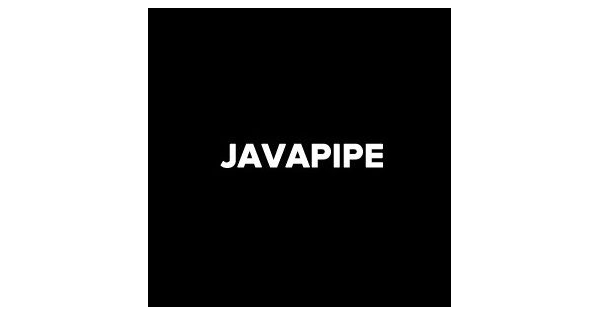 Key Features:
DDoS Defense
host a website
CDN
Java
Firewall for Web Applications
Firewall
Hosting VPS
HTTP Proxy
Constellix
Transfer domains, including with current record setups, between Constellix accounts. The domain will not be transferred with any account-specific parameters, including Vanity DNS, Templates, unique SOA records, Folders, ACLs, and DNS Failover and Monitoring settings. When the domain is transferred, any of these activated features will be deleted. Only if Global Traffic Director services are present on the destination account will the domain be transferred together with the domain.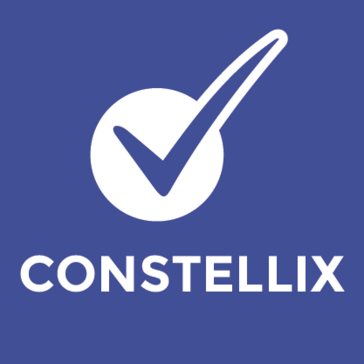 Key Features:
Transfer Account Advanced Search
Atomic Changes in ANAME Records
Bulk Search and CAA Records Editing
Record Types in DNS
Notices for Domains
Records for HTTP Redirection with Domain Tagging
Instantaneous logging
Instantaneous Statistics
Additional DNS Security Inspection with Tracking
Integrations of Sonar
Templates for Sub-User Permissions
Vanity DNS with two-factor authentication
BitMitigate
The secret to expanding your online presence is to make sure that your website can be provided to users all around the world with lightning-fast performance. You may benefit from a worldwide server architecture with BitMitigate's global CDN without having to pay thousands of dollars a month to run and maintain it.
Everywhere a person comes to your website, they are connected to a server close to them since your website is copied and stored globally.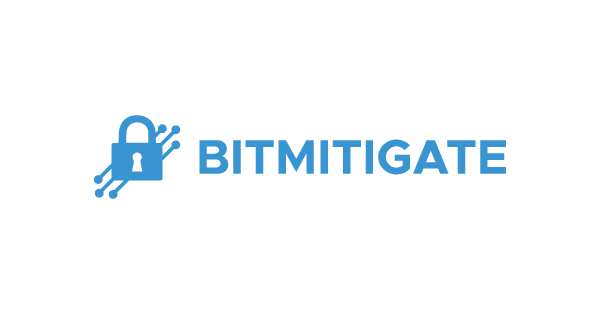 Key Features:
TLS 1.3
Anycast
HTTP/2
Hidden origins
No NS change
Unlimited bandwidths
BunnyCDN
Founded in 2015 by a collection of knowledgeable and enthusiastic teams with more than ten years of expertise in the field of CDN and other technologies, Bunny CDN is a performance-based company with headquarters in Slovenia.
BunnyCDN is a CDN that accelerates your website internationally and has the most competitive cost.
Amid fierce competition from businesses like Cloudflare and KeyCDN. With a worldwide latency of under 29 ms, BunnyCDN is ready to help your site load quicker.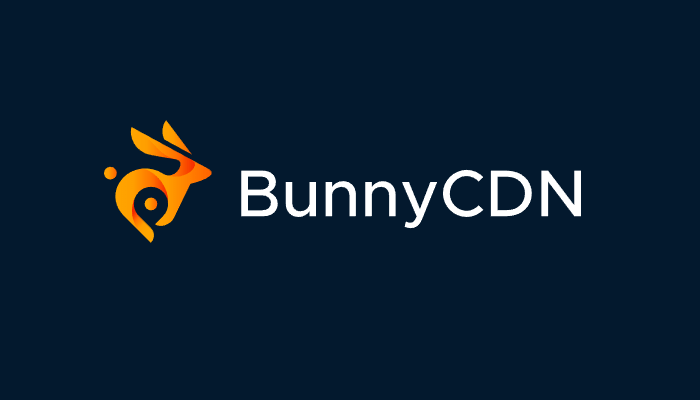 Key Features:
< 29ms global latency
99.99% uptime
98 global datacenters
80 Tbps+ Global Network
HTTP/2
Brotli & GZip
Video delivery
Cache query strings
Query string ordering
Image optimization
Browser WebP support
Browser AVIF Support
Full origin SSL
IP blacklisting
Bandwidth overdraft protection
Zscaler
The security stack of equipment in the outgoing gateway is completely replaced by Zscaler Internet Access, which is supplied entirely from the cloud. It offers many layers of security for everyone using any device in any place throughout a distributed enterprise to access the internet securely and according to rules. Zscaler Internet Access offers Threat Prevention services (Cloud Sandbox, Advanced Protection, Antivirus, and DNS Security), Data Protection services, and Access Control services (Cloud Firewall, Bandwidth Control, URL Filtering, and DNS Filtering) (Data Loss Prevention, Cloud Application Control, and File Type Controls)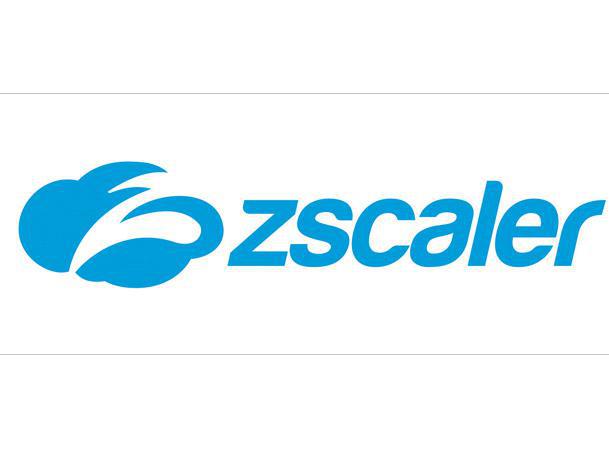 Key Features:
AI powered phishing detection
AI powered C2 detection
AI powered Cloud Browser Isolation
Dynamic, risk-based access policy
Zscaler IRIS
Cyber risk assessment
HTTP/2 inspection
Rackspace
Rackspace CDN offers Subject Name Alternative (SAN) certificates and dedicated certificates as some of the alternatives for using your own domain when delivering over HTTPS. By establishing access rules that are followed on the edge nodes, Rackspace CDN can assist you in controlling who sees your content.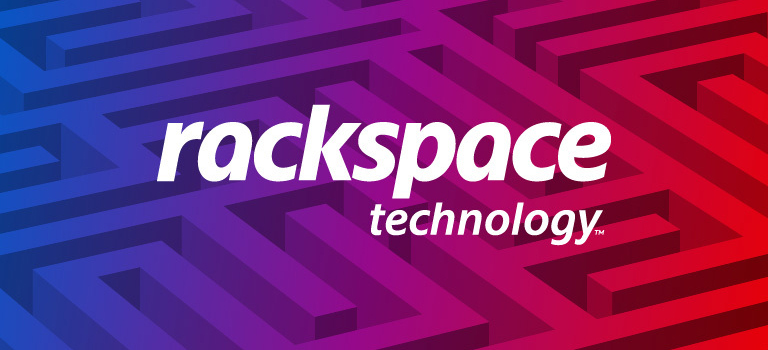 Key Features:
Powered by the Akamai content delivery network
Instant provisioning
Multiple interface options
Whole site delivery and acceleration
Origin protection
Custom SSl
Access controls to protect content
Multiple origins flexibility
Dynamic visitor handling
Keep your content up-to-date
Granualar control
Datapath.io
A network automation technology called Datapath.io easily connects with current AWS configurations. IaaS helps decrease internet expenses, optimize bandwidth, and speed up websites and applications. Users have total control over networks and may redirect data based on factors like as latency, cost, and capacity.
Users may check network performance on Datapath.io to see how global latency might be reduced. The network latency map offers instantaneous insight into each Internet prefix's performance (IPs). To balance internet traffic internationally and increase availability and uptime, Anycast isolates all hosting equipment behind a single Anycast IP address.

Key Features:
Escalation / Alerts
bandwidth surveillance
Standard Manager
Dashboard
IP Address Tracking
Monitoring Internet use
Monitoring
Network Resource Administration
Performance Administration
Measures of performance
Actual Time Data
Server Observation
Management of Service Level Agreements (SLAs)
Reporting of Uptime
Web Traffic Statistics
Myra Cloud
DDoS protection is offered by Myra Cloud, which has a 1,000 Gb/s scrubbing capacity. offers cloud-based MyraProtect services for email, API protection, DNS, and Web application firewall. By combining high data throughput per server, multiple redundancy at all levels, and the utilization of several separate computer centres in various countries, the solution provides DDoS protection against attackers. A content protection network (CPN), a content delivery network (CDN), and compliance with the Federal Data Protection Act and the German Data Security Law (BDSG) are additional features. Compliance with these laws is achieved by using German infrastructure to manage data.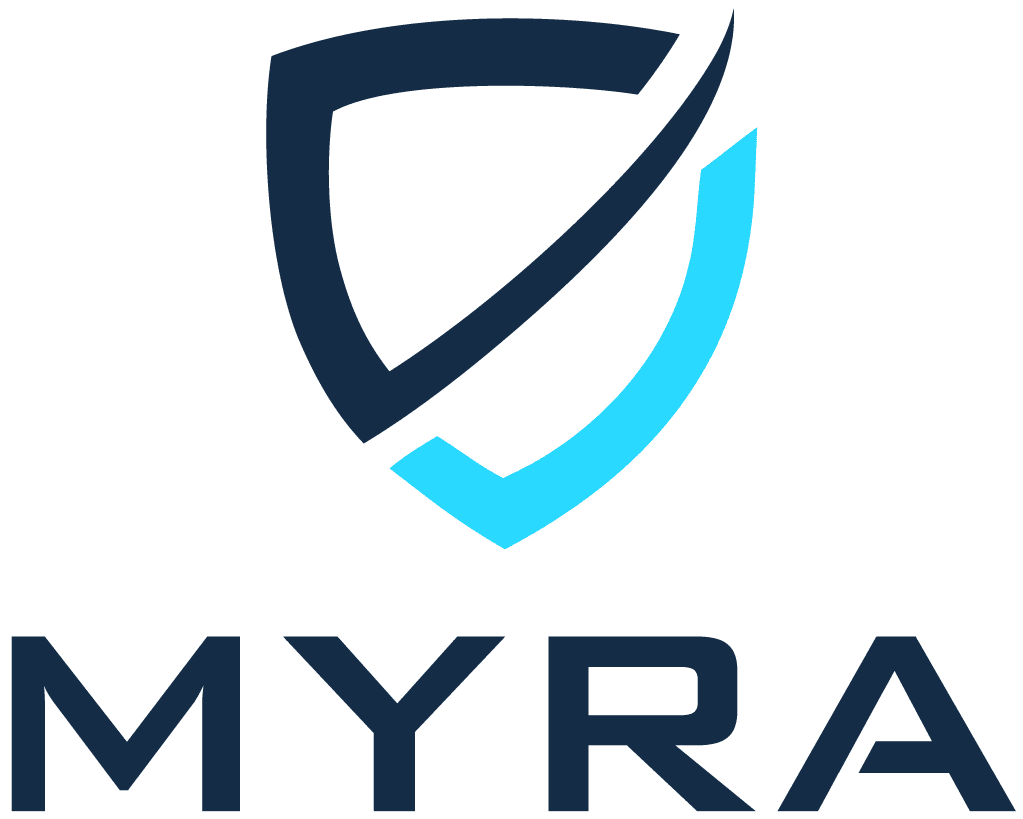 Key Features:
RAM caching
SLA up tp 99,99%
Instant Cache clear
Automatic revalidation
Stale objections
Real-time cache
Optimal peerings
Conclusion
Similar to cloud storage services, CDN services are already available in droves, making it difficult to choose one over the other. The market is becoming increasingly competitive as well-known companies like Microsoft enter it with their Azure CDN offerings. Although there has already been some industry consolidation recently, it will be fascinating to see whether a shakeup is soon to come.
If you are still not able to distinguish between your business needs and which CD you want, well CyberPanel Support Team is always here to help you out.