Are you constantly exceeding your shared hosting plan's bandwidth limit? Do you plan to buy a Virtual Private Server (VPS) hosting plan? But before this major upgrade, don't you want to know the maximum traffic VPS can handle?
If yes, let's find it out here. This article aims to make you aware of the VPS capabilities. It will help you decide whether VPS hosting is the right choice for your growing website or not. But first, let me throw some light on VPS and its features for those who don't know about it yet.
VPS Hosting
What is VPS hosting?
Virtual Private Server (VPS) hosting is a solution that offers dedicated server environments to multiple website owners on the same physical server. This hosting type utilizes the power of virtualization technology to create several virtual servers on a single server machine.
Find Out What's New: Click to Our Latest Blog
Stay up-to-date and explore our most recent blog post to discover fresh insights, trends, and updates in your area of interest.
VPS hosting is based on virtualization technology
VPS hosting is generally the second step for most website owners who start their journeys from shared hosting. A virtual server offers more security, privacy, and reliability than a shared server. Also, a VPS allows you to experience the benefits of dedicated hosting at a fraction of its cost.
Enhance Your CyerPanel Experience Today!
Discover a world of enhanced features and show your support for our ongoing development with CyberPanel add-ons. Elevate your experience today!
Learn More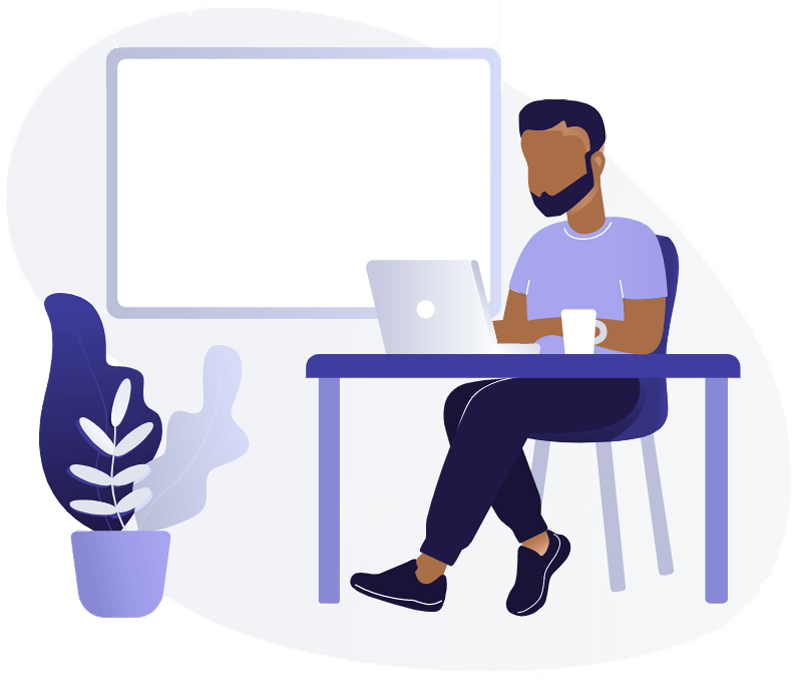 What are the features of VPS Hosting?
After getting aware of what it is, you must be curious to know the in-depth features of VPS hosting. Let's discuss the major features and benefits of VPS hosting here:
Dedicated server resources
VPS hosting comes with certain dedicated server resources for every website owner. Unlike shared hosting, your server neighbors cannot use your resources. So you will get a fixed amount of storage space, RAM, and bandwidth, based on the VPS plan you select.
The biggest benefit of such dedicated server resources is website reliability. Since you are allocated fixed resources, your website won't get affected by any traffic surges on neighboring sites.
For instance, here is the VPS hosting plans from Hostinger that specifically mentions the server resources you will be receiving:
Dedicated server resources
Isolated server environments
A VPS creates an isolated server environment for each website owner with the help of virtualization technology. It ensures the privacy of your data since any neighboring website owner cannot breach your virtual server.
Additionally, such isolation provides you with a secured hosting area that is unaffected by any happenings on the same physical server. So if a neighboring website is attacked by a cybercriminal, your website won't be negatively impacted.
Isolated environments in a VPS
Full root access
VPS hosting provides you with full root access to your virtual server. You can customize it by selecting an operating system of your choice and can also install any additional apps that you might need. A VPS, therefore, offers better optimization of your website as per your unique requirements.
This is how GoDaddy explains the benefit of having full root access with a virtual server:
VPS offers full root access
Easier scaling of server resources
VPS hosting plans offer you dedicated server resources but what if you need more resources for your website? In such a scenario, you can easily scale up your server resources without facing any website downtime.
It is also possible to quickly scale down your resources and save money if your website does not need the current amount of resources available. Such flexibility offered by VPS hosting comes in handy for growing websites or the ones experiencing seasonal traffic boosts.
Liquid Web makes it easy to understand the scaling capabilities of a VPS with this picture:
Possibility to scale resources in a VPS
Option to choose different operating systems
VPS hosting opens up many possibilities. You can choose between Windows and Linux VPS plans depending on your needs. Additionally, many VPS providers will allow you to choose between different operating systems, including Ubuntu, CentOS, and more.
For instance, Accu Web Hosting provides you with a non-exhaustive list of operating systems:
Availability of different operating systems with a VPS
Better speed
Since a VPS is an upgrade to the shared hosting solution, you expect to receive better speed. And, you will get the improved speed with a virtual server because of server resources dedicated for your use only.
Additionally, many VPS providers use good technology and infrastructure to offer you the much-needed speed for your website. For instance, Cloudways claims to provide excellent server response times even when you have high traffic volumes:
A VPS offers better speed
How much bandwidth do I need in a VPS?
You must always consider the bandwidth you need in a VPS hosting plan. Bandwidth is the amount of data that flows between your website and its users within a specified time. More bandwidth simply means faster transmission of data.
1 TB bandwidth would generally be sufficient when you are entering the VPS hosting world. It is enough to handle the traffic received by a growing website. So, in my opinion, you can begin with a VPS plan offering 1 TB bandwidth and upgrade the plan later, only if needed.
Most VPS providers offer this amount of bandwidth with their cheapest plans. Here's the entry-level VPS plan from Bluehost offering 1 TB of bandwidth:
The bandwidth needed in a VPS
How many websites can a VPS host?
There is no limit on the number of websites that you can host with VPS hosting. Since a virtual server provides you with full root access, you can choose to host as many websites as you desire.
With complete flexibility offered by a VPS hosting plan, consider hosting a large single website or an unlimited number of small websites, depending on the server resources you have!
Many VPS providers specifically mention the fact that you can host any number of websites with their VPS plans. But even if some of them do not, you can still utilize a virtual server in the manner you feel fit.
Here's what Bluehost says about the capabilities of its VPS hosting:
Hosting unlimited websites with a VPS
How much RAM do I need for VPS?
For a new VPS user, 1 GB RAM is sufficient since it can handle the pressures of a growing website. Whether you have a WordPress blog, a business website, or an informational site, 1 GB RAM will meet your website needs.
Most VPS providers will provide you with at least 1 GB RAM with their cheapest plans. For instance, the entry-level VPS plan from DreamHost comes with the following server resources:
RAM needed for a VPS
But if you are running an online store that processes payments daily, it is advised to go for a VPS plan offering at least 2 GB RAM. When you have millions of customers, you will require 4 GB RAM to accommodate all the processing.
Lastly, if you are buying a VPS plan for gaming purposes, you will need at least 4 GB RAM to prevent any lags. So, your RAM needs for a VPS vary depending on your purpose of purchasing a VPS hosting plan.
Using a VPS as a gaming server
How Many Daily Visitors Can a VPS Handle?
A VPS is capable of handling more than 10,000 daily visitors. If you optimize your website design and content pretty well, your VPS might even manage 50,000 daily visitors with ease. But for content-heavy websites, expect handling of about 10,000 to 20,000 daily visitors only.
The specific amount of daily visitors that a VPS can handle depends on the plan you choose and the bandwidth your website consumes. If you are unsure whether a virtual server can handle your website's traffic or not, you can consider choosing a VPS hosting plan with a free trial.
Selecting a lightweight website theme and uploading images in compressed form are important to save your VPS resources. Here's a great WordPress plugin that allows easier compressing of images without damaging their quality:
WordPress plugin for optimizing website images
How to Check Your VPS Resource Usage?
You can easily check your VPS resource usage from your host's dashboard. Most VPS hosting providers mention the usage of a particular account under the VPS tab. Select the virtual server whose resource usage you wish to check and click on server usage.
Checking VPS resource usage
You can then see the RAM, bandwidth, and storage space consumed by your website. It is essential to keep an eye on your VPS resource usage regularly. Such constant checking will help you determine the need to upgrade your VPS hosting plan well in advance.
RAM consumed in a VPS
How to choose the right VPS provider?
Choosing the right VPS provider is extremely important for the efficient functioning of your website. You must look for the following features in a VPS host before signing up for a hosting plan:
Performance
It is important to look for the performance delivered by a VPS host. Your website's performance depends completely on your virtual server's performance. The host you select must use high-performing machines that are capable of handling loads of traffic.
For instance, Contabo states on its official website that it uses good infrastructure to provide us with excellent performance:
High-performing VPS from Contabo
Additionally, the CPU power, disk space, and bandwidth offered by the VPS host also determine the final performance. So, you must first determine your website's server resources needs. Then, select a host that offers VPS plans according to your current project requirements.
Lastly, the physical location of the server is also a major factor impacting the performance of your website. It is advised to select a VPS host that has a server located closer to your target audience.
Security
Having a secured hosting environment is a must to protect your website data. So choose a VPS provider who takes enough security measures to provide you with a safe hosting area.
An SSL certificate, a WAF (Web Application Firewall), a malware detection tool, and antivirus protection are some aspects to look for. Also, consider a VPS host that offers automatic updates.
Secured VPS hosting
All these security features provided by a VPS host will help you prevent your website data and customer information. It also leads to higher site authority.
Reliability
The reliability of a VPS provider can be observed in the server uptime it guarantees. Uptime is the duration for which your virtual server will be up and running, and hence your website will be available online.
Lower uptime will lead to more website downtime, thereby resulting in business losses and a bad visitor experience. Higher uptime simply means more reliability. It is, therefore, advised to choose a VPS provider offering at least a 99.9% uptime guarantee.
For instance, Hostinger offers 99.9% uptime with its VPS hosting plans:
Choosing a VPS provider with an uptime guarantee
Customer support
Many VPS hosting providers offer 24/7 support to their customers which comes in handy at all times. Additionally, consider looking for a host providing enough technical support to help you in case a problem arises.
The platforms through which support is available also differ from host to host. Some prefer offering customer support via email, chat, or tickets only while others are available on a call as well. So, select a VPS provider offering support through the platforms you are comfortable using.
For instance, InMotion Hosting offers 24/7 support via different mediums to help its customers:
Excellent customer support with VPS
Managed and unmanaged VPS
VPS hosting comes in two forms, namely, managed and unmanaged. In the managed version, the VPS provider takes care of all the technical aspects of server maintenance. It is suitable for you when you have limited technical knowledge or want to focus on your business or website's content creation.
On the other hand, you will be the one managing the server single-handedly in the case of an unmanaged VPS. It is suitable for you when you are tech-savvy and want more control over your virtual server.
When choosing a VPS provider, always check whether the VPS plans offered are managed or unmanaged ones. Some hosts only provide managed VPS solutions while others offer both managed and unmanaged VPS plans. So depending on your needs, you can go for the host offering suitable VPS plans.
A2 Hosting, for example, offers both managed and unmanaged VPS hosting plans that can fit well with the needs of different website owners:
Choosing between managed and unmanaged VPS
Scalability
Scalability refers to the possibility of adding or removing server resources from your current plan. Select a VPS provider that allows easier scalability of resources in response to your website needs.
Many VPS hosts prevent you from the hassle of upgrading VPS plans by allowing you to add more storage or bandwidth to the current plan. Such an option is great for a growing website where you might require additional resources now and then.
For instance, HostGator allows you to customize your virtual server to the scale you desire:
VPS scalability
Ask the VPS provider about the time taken to add or remove the resources before you sign up for any hosting plan. Also, ensure that there isn't any downtime when scaling your server resources.
Conclusion
A VPS is an upgrade to shared hosting. It comes with dedicated server resources and is capable of handling a lot more traffic. A powerful VPS plan can easily handle 50,000 daily visitors when your website's content is well optimized.
If you are unsure about the suitability of VPS for your website needs, you can always choose a VPS plan with a free trial. This way, you can try out a VPS host and its services even before you pay for them.