This tutorial is all about helping you choosing the top eCommerce platforms for your next project, we will discuss and list best eCommerce platforms in details.
Globally, e-commerce sales were estimated at 4.9 trillion dollars in 2021. Over the next four years, this is expected to increase by 50%. By 2025, Statista predicts that this figure will rise to 7.4 trillion dollars.
Additionally, if we talk about the global e-commerce market, it is expected to grow at a CAGR of 14.7% from 2020 to 2027, reaching $27,147.9 billion by 2027.
Why choosing right Ecommerce Platform is really important?
If you are looking to bring your business online then choosing the right Ecommerce platform is really important. Back in 2015 we had a client who was using WordPress to run their pet shop.
Find Out What's New: Click to Our Latest Blog
Stay up-to-date and explore our most recent blog post to discover fresh insights, trends, and updates in your area of interest.
However as the time passes by, their shop grew and eventually WordPress was not able to handle it properly.
WordPress was originally developed as a blogging/publishing platform, however, with the help of plugins it can literally do anything including setting up an Ecommerce shop. But I personally believe that if you are running a small shop then it is fine, but, if you have thousands of products with millions of visitors then WordPress as your Ecommerce platform might not be the best option (it is true that there are many WordPress caching solutions that can help you speed up your online shop).
Enhance Your CyerPanel Experience Today!
Discover a world of enhanced features and show your support for our ongoing development with CyberPanel add-ons. Elevate your experience today!
Learn More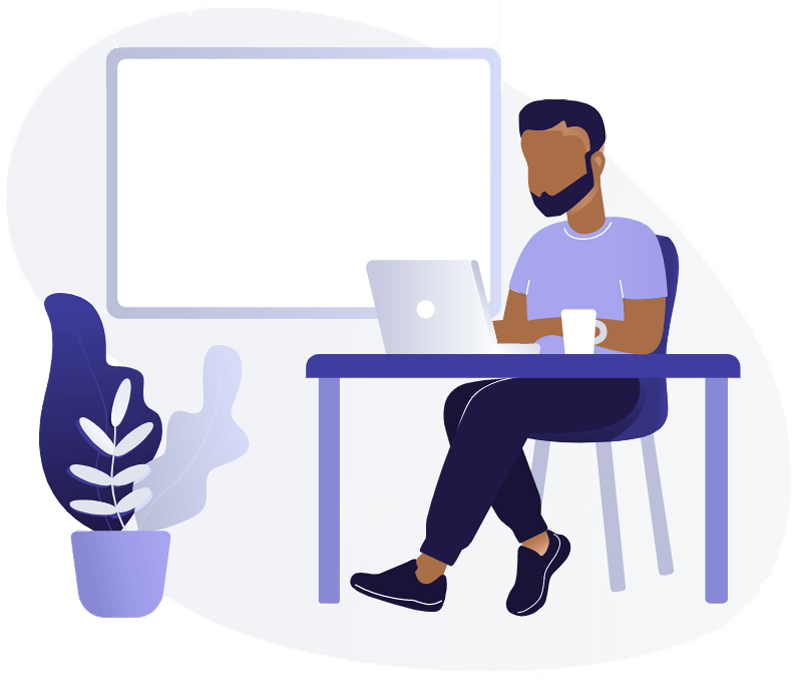 Which is why it is really important for you to choose the correct Ecommerce platform right from the start, otherwise you will have to go through the same pain that we had to go through (and if you are guessing, we eventually moved that client to Magento)
How do you identify a great Ecommerce platform?
If you want to scale something from 1-10 there should be a measuring scale to do that. We will discuss some must have featured in Ecommerce platform, if any platform have at least 80% of those features it should be considered good enough.
Automated order management: simplify the purchase, fulfillment, and return of orders. Manage orders centrally to maximize profitability. The company should maintain a single inventory view across all channels and units in its supply chain.
The platform should run on a single, integrated platform that supports ecommerce, accounting, POS, inventory, and order management, marketing, customer service, financial, and merchandising all in one.
A good eCommerce platform should offer a comprehensive view of the customer: consistent experiences, targeted marketing, and excellent customer service. Customers should be able to interact and transact in one place across all touchpoints and channels.
If you want to make your store stand out and live up to customers' expectations, choose a platform that provides responsive, friendly, personalized and rewarding mobile, web, and in-store experiences.
Provide bottomless expansion: able to support multiple business models, brands, channels, geographic locations, currencies, and languages all on the same platform.
As a new store owner, you may be shocked by terms like "PCI compliance" or "eCommerce SSL certificates.". Soon, you will become familiar with them. To ensure the security of your store and customer data, choose a platform that offers SSL certificates and PCI compliance.
15 Top Ecommerce Platforms
We will now discuss and list 15 top Ecommerce platforms that you can use, we will list major pros and cons of each platform so that it becomes easy for you to make a choice.
WooCommerce:

WooCommerce for sure will be on top of our list, because it provides great flexibility and it is based on one of the most used CMS in the world which is WordPress. Its free and you can extend its functionalities with thousands of plugins out there, you can also use WooCommerce Hooks and hire a developer to customize it according to your needs.
Plus you can use LSCache plugin for WordPress to easily speed up your WooCommerce store.
Pros of using WooCommerce
WooCommerce is open-source and free like WordPress
The basic free version is sufficient for small shops
Plenty of plugins and themes available
Extensive cache plugins that are compatible with WooCommerce
100s of Managed Hosting Companies offering WooCommerce hosting
You can find thousands of plugin and theme developers on Fiver and UpWork if you need to customize something according to your requirements
Cons of using WooCommerce
It can be hard to maintain with plugin and theme updates
Require you to have certain level of sysadmin skills
Some time you will have to pay for extensions
Hard to maintain security with too many third-party plugins
Pricing and Market Share
WooCommerce itself is free and opensource plugin, however you can purchase plugins related to WooCommerce such as WooCommerce subscription is currently $199/year which helps you sell subscription based products using WooComerce.
WooCommerce has a market share of 29% according to BuiltWith.
Shopify: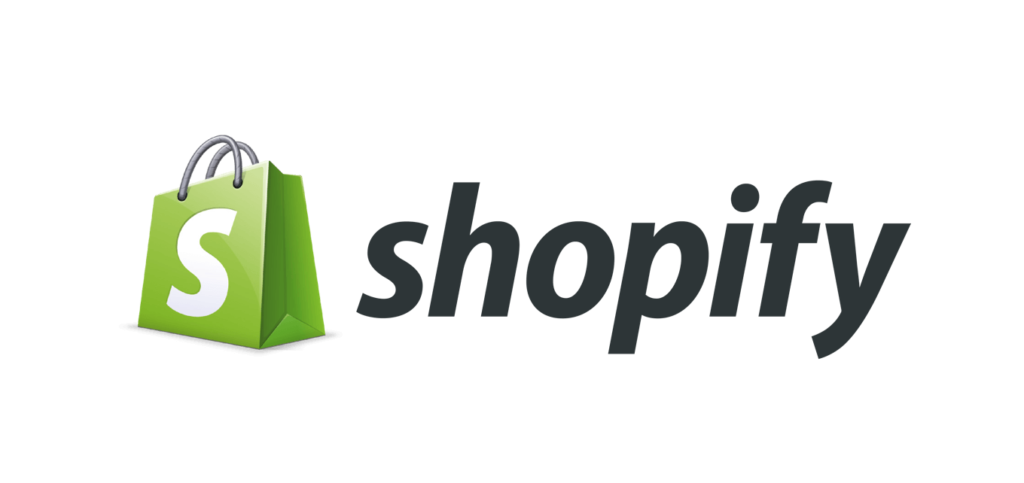 Second in our list is Shopify, it is one of the largest Ecommerce platform and people love this platform because of its simplicity.
Anyone with no knowledge of programming can set up an Ecommerce store on Shopify and get started with in few minutes.
Pros of using Shopify
Simple and easy to set up
You don't need to have any programming or sysadmin skills
Suitable for anyone
Integration with Amazon services
Fully-managed platform, you don't need to worry about anything
Security is managed by Shopify too
24/7 support
Cons of using Shopify
Self-hosted platform, thus some experience people who like freedom may not like this platform
Shopify have an app store but you need to pay extra to use the plugins
Phone support is only available in US, UK, New Zealand, and Australia
You can't easily export blog posts
Pricing and Market Share
Shopify has a market share of 19%.
| Plan | Basic | Shopify | Advanced |
| --- | --- | --- | --- |
| Monthly price | $29 per month | $79 per month | $299 per month |
BigCommerce: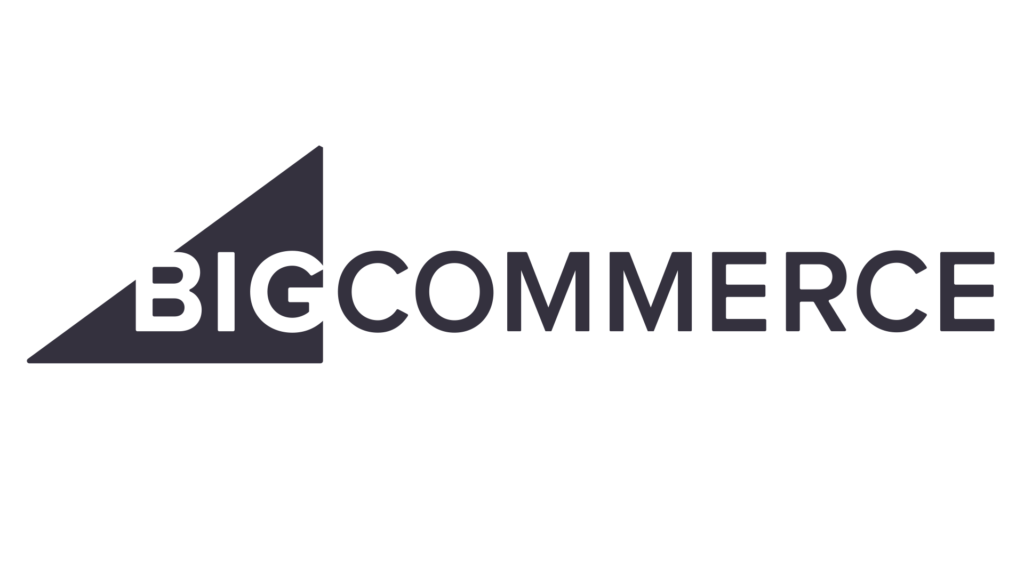 The BigCommerce platform allows merchants to build, innovate, and grow their online businesses using a software-as-a-service model. As a major player in the ecommerce industry, they now power over 800,000 stores in 150 countries and continue to gain traction. In addition to Ben & Jerry's, Molton Brown, S.C. Johnson, Skullcandy, Sony, Vodafone and Woolrich are among their notable customers.
Merchants looking for a well-rounded channel solution for selling both online and offline will find BigCommerce an excellent choice with integrations like Amazon, Google, Walmart, and more.
BigCommerce is doing everything it can to catch up to major players like Magento and Shopify, which have yet to cede ground. They have outgrown themselves as an emerging ecommerce platform thanks to their aggressive acquisition strategy.
Pros of using BigCommerce
SEO Optimized Store: Continuous optimization is made easier with BigCommerce's SEO features
Speed: BigCommerce stores are known to be fast out of the box
Secure: Security is also built into BigCommerce platform, thus you don't need to hire third-party sysadmins or buy security plugins
Flexible and customizable: BigCommerce's software allows you to customize your online store. The platform lets you tailor your site to the way you want it to look and feel.
Cons of using BigCommerce
BigCommerce pricing model is complex for new store owners, they charge you based on your revenue, so make sure you understand their pricing before jumping into this platform
Costly themes: BigCommerce have limited number of free themes, thus you will have to pay if you need to change your theme to more then those limited free themes
Pricing and Market Share
BigCommerce market share is 0.69% with more than 40986 companies using this software according to Dataanyze.
| Plan feature | Standard | Plus | Pro | Enterprise |
| --- | --- | --- | --- | --- |
| Monthly price | $29.95/mo | $79.95/mo | $299.95/mo | Contact sales |
Magento: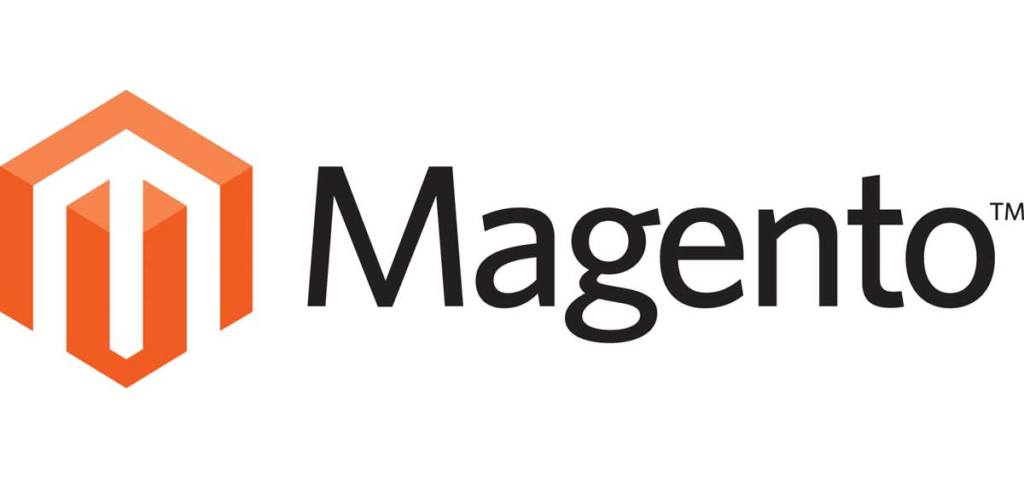 As I was discussing above that in 2015 we moved a client from WooCommerce to Magento because of their growth, which means it is good Ecommerce platform. However, recently I noticed that it is getting harder and harder to deploy a Magento instance.
Pros of using Magento
Flexibility: Magento is also flexible like WordPress, it can be customized, but you won't find its community as big as WordPress/WooCommerce, but you can still get its work done
Supports multiple stores, languages , pricing and currencies
Magento is scalable and comparetively more powerful eCommerce platform if you compare it with WooCommerce, but setting up and managing is hard
Cons of using Magento
Expensive: Magento have a community version but it is not easy to maintain it and the enterprise version is costly for small businesses.
Developers community is not as big as WooCommerce
Magento is slow and it is hard to shift from any other platform to Magento
Pricing and Market Share
Magento has a market share of 8%.
Magento have a community edition that you can use for free. However there is no exact fee of Magento Paid solution. For Magento Commerce it can cost between $22,000–125,000/year, and for Magento Commerce Cloud it can some between $40,000–190,000/year.
Prestashop: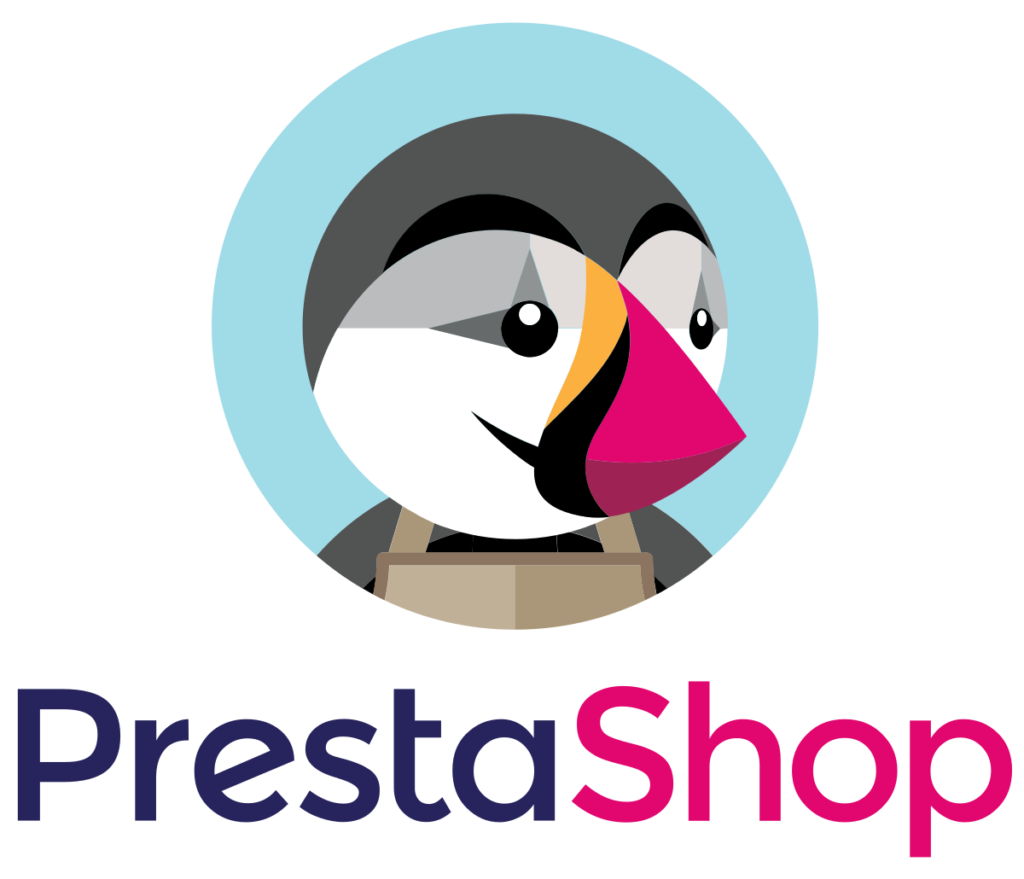 Prestashop, Magento and WooCommerce used to be mainstream eCommerce platforms. Prestashop can also be self-hosted like WooCommerce and they also have LiteSpeed Cache plugin that you can use to speed up your site just like WordPress
However configure LiteSpeed Cache with Prestashop is not easy as it is with WooCommerce/WordPress
Pros of using Prestashop
Support for multiple languages
Really easy to install, you can also use CyberPanel one click installer to install Prestashop with one-click
Free and opensource
And if you have used WordPress/WooCommerce dashboard it is really easy to use Prestashop
Ability to extend using plugins/extensions
Cons of using Prestashop
Suitable for small stores, not easy to scale for large stores using Prestashop
No official support, but there is super-active community support
Default design is not as good but it can be customized
Pricing and Market Share
Prestashop is really robout eCommerce platform and offers great set of features. PrestaShop market share is 0.97% according to Dataanyze.
Prestashop offers different types of PrestaShop modules and PrestaShop Templates, and Prestashop it self is free if you self-host it.
Wix:

Wix is another great and popular platform, its been there for years now which means it going to stay. You can create simple as well as eCommerce websites using Wix.
However the biggest concern for people regarding Wix is too much control by Wix as it can't be self-hosted and pricing is controlled by them.
Pros of using Wix
Wix is known to have one of the great backend interface, so there is minimal to no learning curve for newbies
You can use Wix drag and drop builder to easily create your site in minutes
Security and speed is taken care by Wix team (which is draw back of WooCommerce)
Cons of using Wix
Starter plan have Wix ads 🙁
Wix does not have any plan with unmetered bandwidth
Drag and drop builder of Wix can sometime limit your cretivity
SEO with Wix is not as good as WordPress/WooCommerce
Pricing and Market Share:
Wix's market share is 2.9% according to W3techs.
| Plan feature | VIP | Unlimited | Combo | Connect Domain |
| --- | --- | --- | --- | --- |
| Monthly price | US$2450/month | $1250/mo | $850/mo | $450/mo |
Business and eCommerce Plans Pricing:
| Plan feature | Business VIP | Business Unlimited | Business Basic |
| --- | --- | --- | --- |
| Monthly price | $35/month | $25/mo | $17/mo |
SquareSpace:

Sqarespace is a website builder primarily targeted at small businesses and entrepreneurs.
Established in 2004 to let people create and manage websites without web development skills, Squarespace now powers millions of websites around the world.
Squarespace was founded to build static, brochure-style websites, but it has evolved into a platform that has ecommerce and marketing capabilities built into it.
Pros of using SquareSpace
SquareSpace have huge quantity of templates available for you to choose, with ability to upload your own too.
Easy to use backend to build websites, if you have used WordPress backend you won't find it hard to use SquareSpace
All in one platform which includes analytics, website building, tracking and more
Hosting and backups are managed by SquareSpace team, so you have peace of mind
Cons of using SquareSpace
Can be costly when compared to WordPress for small stores
Basic marketing and SEO tools, WooCommerce clearly beats SquareSpace in this space
No support for third-party plugins, which means you have to reply on SquareSpace for any features
SquareSpace editor is pretty basic, advance stuff may create problems for you
Pricing and Market Share
Squarespace's market share is 3% among all websites on the internet, according to BuiltWith.com. From 2021 to 2022 they've grown their market share by 17%.
Plan feature
Personal
Business
BASIC
Commerce
ADVANCED
Commerce
Monthly price
$18/mo
$33/mo
$36/mo
$65/mo
OpenCart: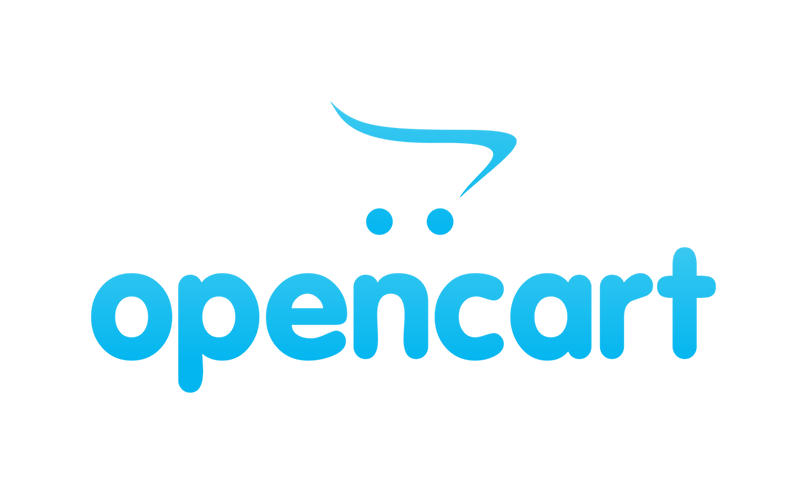 With OpenCart, anyone can build an e-commerce website that helps customers purchase goods. As a result, your business can scale right away while your focus remains on running it successfully. All updates and downloads are free, and you can start your store for free.
Also, you have access to a community of Commercial Support Specialists who are dedicated to supporting you through the process of becoming a successful business. As long as you're familiar with the WordPress platform and how it operates, then you'll have no trouble learning OpenCart quickly.
Pros of using OpenCart
Support multiple languages
Offers reports and metrics regarding your business so that you can make an informed decision
Supports all major payment provides including Paypal, Stripe, Sage Pay etc
Customization is possible using themes and extensions
Integrate with popular shipping methods
Cons of using OpenCart
It is not as good in SEO compared to WordPress
OpenCart modules tends to create conflicts with other modules
Checkout experience is slow unless you take help from third party plugins
Pricing and Market Share
Opencart itself is free and it has a market share of 28%.
Volusion:

Using Volusion, you can create, manage, and manage your online store from one place. The software comes with tools for creating websites, customizing, integrating, running an eCommerce business, inventory management, search engine optimization, processing payments, and other tools to help you succeed. In addition to having the ability to deploy on cloud or on premise, it is compatible with all types of devices and operating systems, and it is user-friendly (no programming or IT skills are required).
In terms of pricing it is quite similar to Shopify.
Pros of using Volusion
Volusion is easy to use, as most of eCommerce shop owners are not developers, they made sure that it is easy to navigate and use Volusion
Lots of templates to choose from while starting your new site
24/7 support
Works with third party apps and plugins
Volusion also does not charge a transaction fee like other platforms which is a great plus
Cons of using Volusion
Not possible to create a blog
Can't self host
Pricing wise bit on the costly side
Pricing and Market Share
Volusion market share is 0.17% with more than 9885 companies using this software.
| Plan feature | Personal | Professional | Bussiness | Prime |
| --- | --- | --- | --- | --- |
| Monthly price | $35/mo | $79/mo | $299/mo | Connect sales |
Ecwid: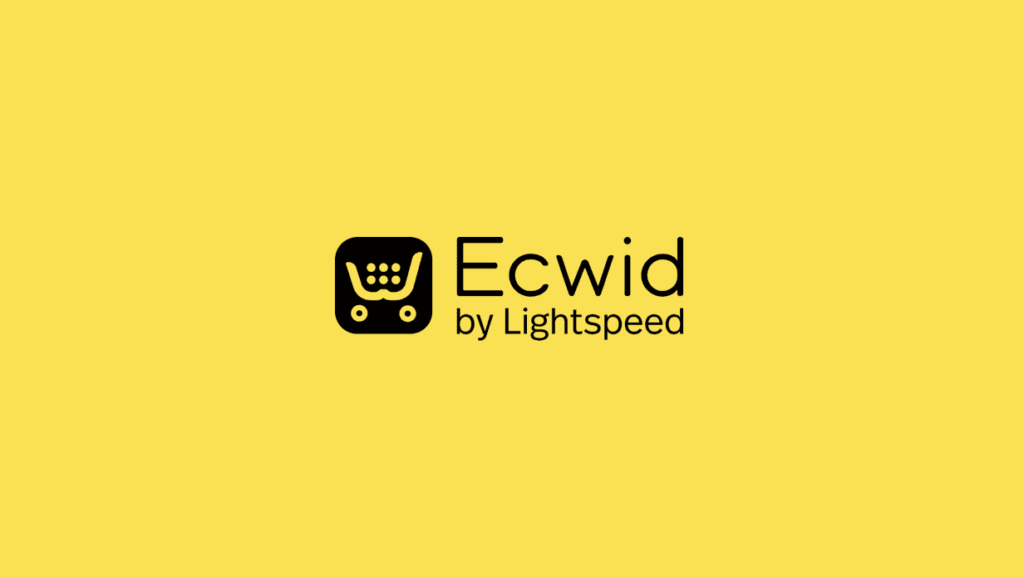 The major difference between Ecwid and competitors like Shopify, Squarespace and BigCommerce is that Ecwid is not designed to be used on its own as a standalone ecommerce website. An existing website or online presence can be integrated with the online store instead.
Nevertheless, Ecwid has recently added a new feature, called Instant Sites, that does let you build a one-page standalone site using the software.
It works by letting you create a widget that you place on other websites - hence the name: Ecwid stands for eCommerce Widget. Your store appears wherever you insert the widget, which is a few lines of HTML code.
To be honest I personally like the way it works, however, some may not like it.
Pros of using Ecwid
There is a free forever plan which you can use to set up and sell upto 10 products
Support all popular payment gateways including Paypal, Stripe etc
You can also sell offline using Ecwid point-of-sale function
Support for multiple languages
Easily import/export products using CSV format
Learning curve is not that hard and everything is pretty straight forward to set up
Cons of using Ecwid
Not many third party integrations/extensions available
Some people may not like it as widget as they may be used to create full-fledged stores
Pricing outside US can be higher
Pricing and Market Share
Ecwid market share is 0.38% with more than 22548 companies using this software
| Plan feature | Free | Venture | Business | Unlimited |
| --- | --- | --- | --- | --- |
| Monthly price | Free | $12.5/mo | $29.17/mo | $82.50/mo |
Yo!Kart:

With Yo!Kart, you can create future-proof marketplaces like Amazon, eBay, and Etsy by hosting your own self-hosted & scalable multi-vendor ecommerce platform. Among the features included in the platform are catalog management, multi-lingual capabilities, multiple payment gateways, BOPIS, a ready mobile app, and pre-integrated APIs.
Yo!Kart eliminates the need for additional plugins or apps, enabling startups, small and medium-sized businesses, and enterprises to launch efficient online marketplaces. Furthermore, it offers a lifetime license and one-time pricing model, making it a cost-effective ecommerce website builder.
Pros of using Yo!Kart
One of the biggest plus point is that Yo!Kart can be self-hosted thus giving you full control like WordPress
Multivendor system
Email marketing and social integration
They also offer lifetime license
Cons of using Yo!Kart
I personally feel that there won't be many developers available for Yo!Kart customization
Not sure if they are able to sustain long-term by offering life time license
Their support does not seem to have good reviews
Pricing and Market Share
Kart has market share of 0.01% in ecommerce-platform market
Plan feature
GoQuick
GoCustom
GoCustom Prime
GoCustom Prime
Monthly price
$999
(Self Hosted + Lifetime License)
$2499
(Self Hosted + Lifetime License)
$7499
(Self Hosted + Lifetime License)
Quote
(Self Hosted + Lifetime License)
Salesforce Commerce Cloud: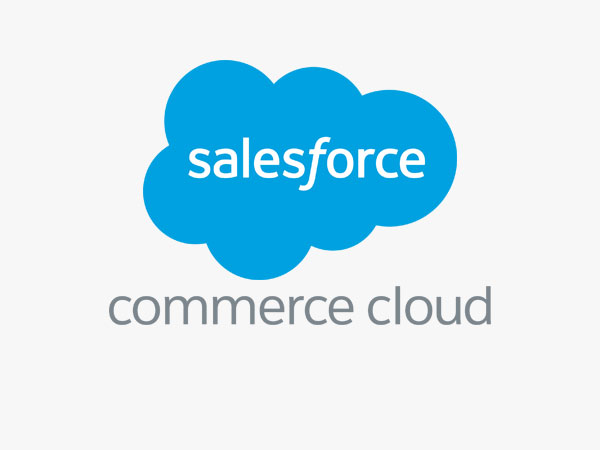 You must have already heard about Salesforce because its already really powerful brand. You can also create eCommerce store using Salesforce Commerce Cloud. As a cloud-based software platform, Commerce Cloud combines multiple functionalities into one convenient interface, including an online store, predictive intelligence, order management and mobile-first POS.
Its multi-tenant architecture offers security and reliability that enable it to solve many of the problems associated with running an ecommerce business.
Pros of using Salesforce Commerce Cloud
It is really easy to get up and running with Salesforce Commerce Cloud as they made the process really smooth
Salesforce team continue to add new features, thus the users always have something new to explore and offer to their customers
Cons of using Salesforce Commerce Cloud
Initially there is a slight learning curve
Salesforce is such a featured rich tool that sometimes finding and getting used with all the features takes time
Pricing and Market Share
Salesforce Commerce Cloud is used by 0.1% of all the websites
Salesforce have different products and pricing you can check here.
Square Online: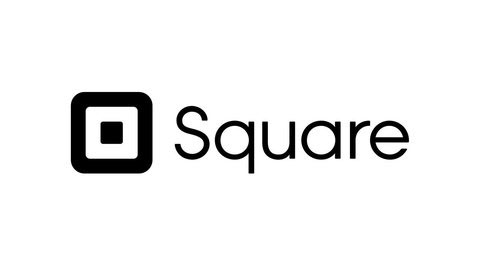 Square Online offers a variety of options for e-commerce, including website creation, sales channels and payment processing, making it ideal for a wide range of businesses.
Its features are particularly useful for restaurants as they can choose from multiple delivery options, retailers can get real-time shipping quotes and discounted rates, and those in service industries can pair Square Online with Square Appointments to keep track of bookings.
Pros of using Square Online
They have a free tier to get started
It is good for Restaurant specific businesses
Pricing also seems good starting at $12 a month which is way less then Shopify
Cons of using Square Online
Limited ability to sell on third-party market places, such as no support for Amazon
More focused towards Restaurant businesses
Pricing and Market Share
Square Online market share is 0.96% with more than 9587 companies using this software.
| Plan feature | Free | Professional | Performance | Premium |
| --- | --- | --- | --- | --- |
| Monthly price | Free | $12/mo (billed annually) | $26/mo (billed annually) | $72/mo (billed annually) |
Zyro: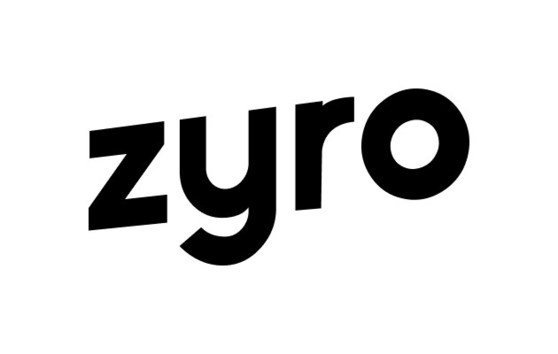 Zyro, a website-building platform with eCommerce functionality, allows you to build websites and stores. It comes with plenty of features for new website owners to create a visually appealing and well-optimized website.
Pros of using Salesforce Zyro
Zyro is easy to use and their plans comes bundled with hosting so you don't have to purchase the separately, on top of that you can also connect a custom domain
Zyro sites are optimized for speed so there is one less thing to worry about
It creates SEO friendly sites plus they are mobile compatible (responsive)
Cons of using Zyro
Zyro is not as customizable as WordPress/WooCommerce
Lack of advanced features compared to other platforms like Shopify or WooCommerce
Pricing and Market Share
Zyro is used by less than 0.1% of all the websites.
| Plan feature | Website | Bussiness | Advanced |
| --- | --- | --- | --- |
| Monthly price | $2.90 /mo | $4.90 /mo | $15.90 /mo |
3dCart: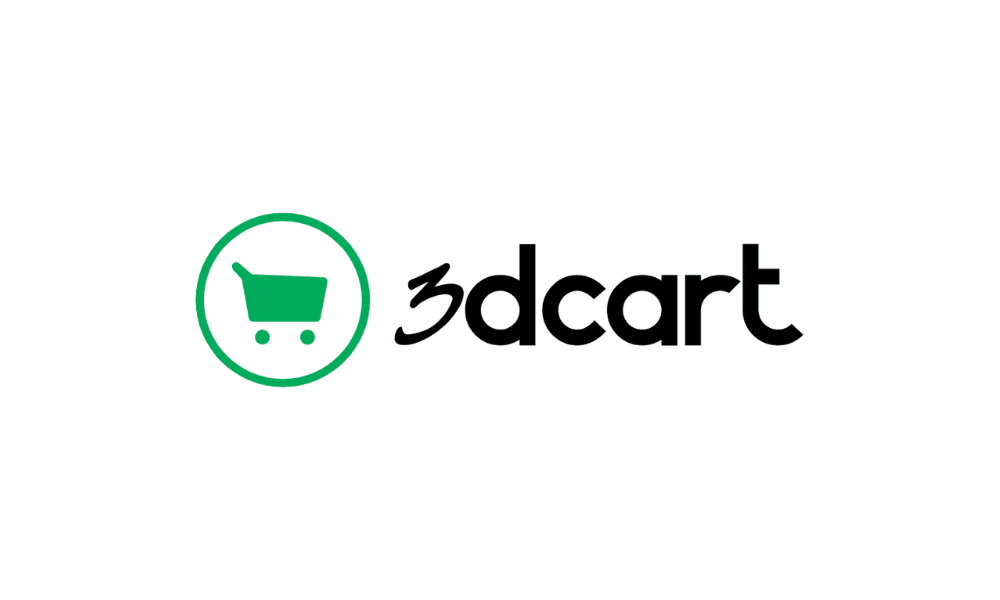 3DCart is an all-inclusive cloud-based eCommerce solution. It provides more than 200 built-in features, such as SEO optimization, drop-shipping support, and abandoned cart saver tools.
Besides, every 3DCart user can access built-in social media integration, email marketing tools, order management, email, blog, an iPad compatible Point-of-Sale app, and plenty of additional powerful features.
Pros of using 3DCart
3DCart built in features are good enough for anyone to start a full-fledged site
Supports more then 100 payments processors
Can be customized as per requirement but as mentioned in cons customization is not as easy as with other platforms
Cons of using 3DCart
Unlike other eCommerce platforms, 3DCart requires you to have CSS and HTML knowledge to edit themes
Its kind of hard for newbie to get used-to with 3DCart
Pricing and Market Share
3dcart market share is 0.10% with more than 5942 companies using this software.
| Plan feature | Startup Store | Basic Store | Plus Store | Power Store | Pro Store |
| --- | --- | --- | --- | --- | --- |
| Monthly price | $17.10/mon | $26.10/mon | $71.10 /mo | $116.10 /mo | $206.10 /mo |
Conclusion
We've talked about 15 Top Ecommerce Platforms, If you ask me to summarize I would recommend:
WooCommerce: For small to medium store, because of its flexibility, number of available plugins and developers and pricing (the plugin itself is free)
Shopify: If you just want to get up and running and you don't have much technical knowledge then Shopify might be good, but pricing is slightly on the upper side plus.
Apart from that every Ecommerce platform have their own ups and downs, that is totally upto your needs and budget as to what fits your needs. If you have any questions feel free to ask in comments section