When deciding between a dedicated server vs shared hosting, you're faced with a multitude of web hosting service options, leaving you uncertain about where to begin. These two options, dedicated server vs shared hosting, represent the opposite ends of the web hosting spectrum. It's not just about the apparent cost disparity; it's also about securing the long-term sustainability of your online presence as it gains popularity among your target audience.
Dedicated server
A dedicated server is exactly what the name implies: it's a server that's solely dedicated to your website and its requirements. Unlike a shared server, you have complete control over all of the resources, and no other sites have access to them.
As a result, there is an increase in speed, dependability, and security. You also have complete control over the server's configuration, incorporating hardware configuration and custom software options.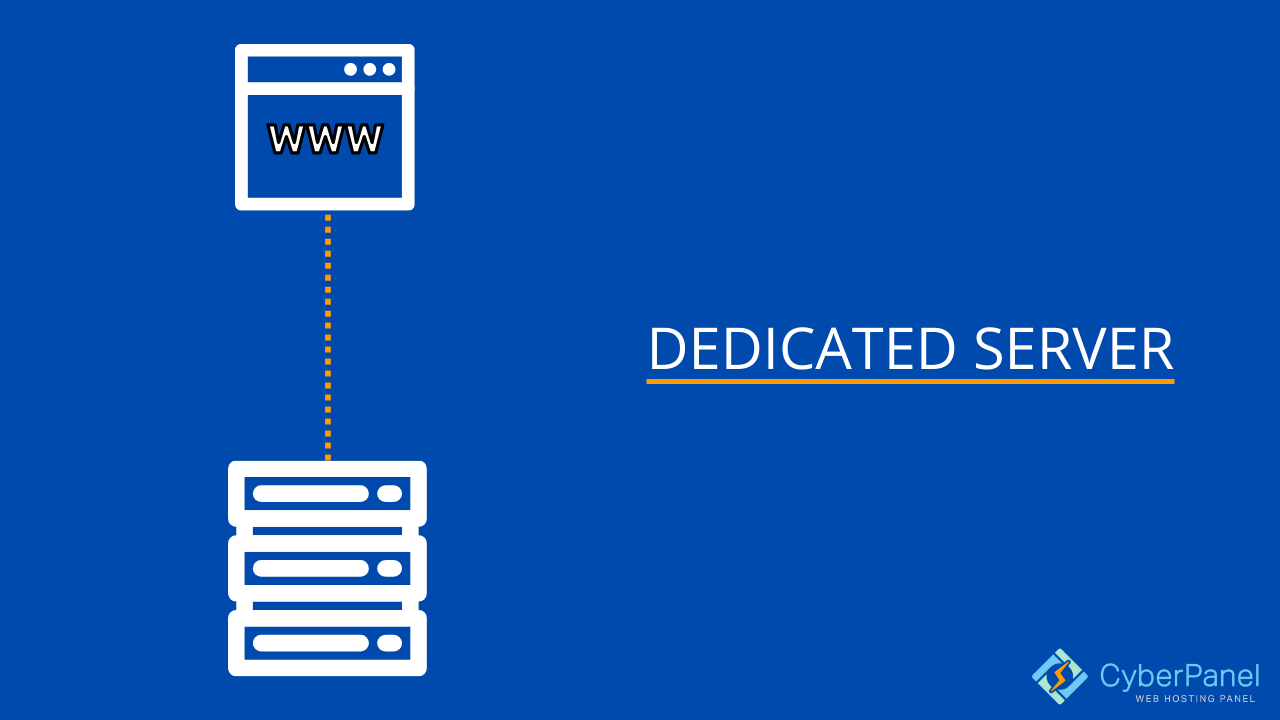 Find Out What's New: Click to Our Latest Blog
Stay up-to-date and explore our most recent blog post to discover fresh insights, trends, and updates in your area of interest.
How does Dedicated Server work?
A dedicated server is a web hosting service in which a single user is given access to an entire server computer.
There are no other customers on this system, and all of its resources are accessible to you. It could be a bare-metal server that you configure yourself for your purposes, or it could come pre-configured for a certain use, such as web hosting, gaming, database, and much more, depending on the server provider and dedicated server service you choose.
Enhance Your CyerPanel Experience Today!
Discover a world of enhanced features and show your support for our ongoing development with CyberPanel add-ons. Elevate your experience today!
Learn More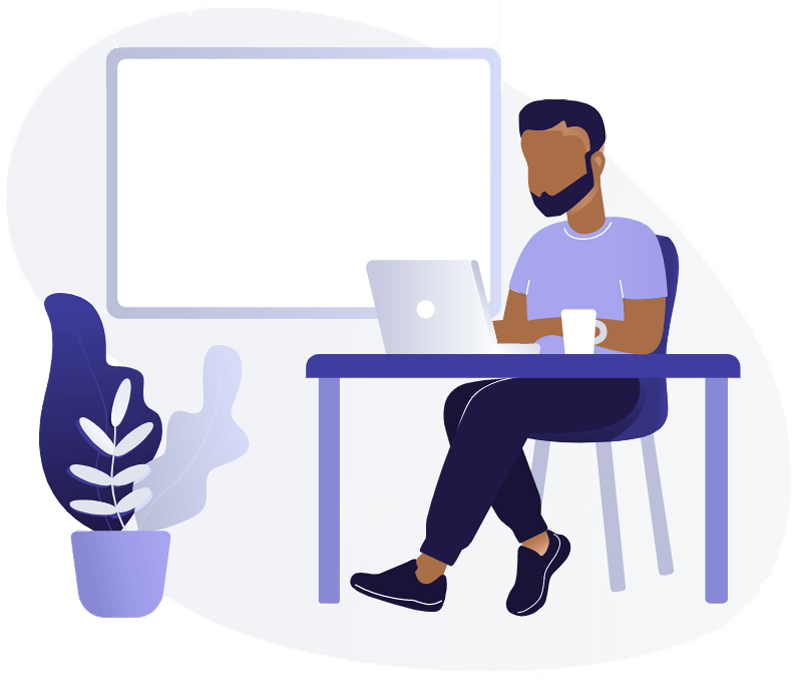 Advantages of Dedicated Server
Security and high performance How can you make your website or application's uptime as high as possible? It's done with the help of a dedicated hosting service. Shared hosting lacks the reliability and stability of dedicated servers. It ensures that you are not sharing your computer with any harmful software or a spammer. A dedicated server provides increased security, which is why it is required for businesses that conduct transactions over FTP or SSL.
Flexibility A dedicated server provides versatility since you may tailor it to meet the needs of your clients in terms of RAM, disc space, CPU, and software. A dedicated server can be right for you if you desire a fully configurable server environment.
There are no shared server resources. Choosing a dedicated server gives you access to all of a server's resources. Because there are no other apps sharing your space and clogging up the server's RAM and CPU, your dedicated server will not slow down. If you choose dedicated hosting, you will have exclusive access to the server's bandwidth.
Purchase and upkeep are not required. If a business needs dedicated hosting but lacks the time or resources to run a server, dedicated hosting is a limited-cost solution to access the server's services. Dedicated server hosting aids in the maintenance of server equipment, lowering a company's overhead.
Complete Command The fact that you have complete control over your server is one of the most widely acknowledged advantages of dedicated hosting. If your hosting provider can support them, you can choose which site management tool and application to use.
Disadvantages of Dedicated Server
Price Dedicated hosting is the most expensive type of hosting. However, if you're looking for exceptional performance, the extra cost is well worth it. Assess your business needs before deciding on a hosting type. This will help you choose which type of hosting is ideal for you.
Usability If you're not used to working with servers, dedicated servers can be difficult to grasp. Technical data will be required for the installation of code, daily maintenance, daily chores, and other management-related responsibilities.
Maintain control Though having your own server up to speed is convenient, there is a chance of making mistakes, such as destroying important data. To keep an eye out for unintentional errors, daily observation is required.
Security Although hosts can offer security advice, it is your responsibility to ensure that your server is protected. This entails installing security tools such as firewalls and virus scanners on your own.
Shared Hosting
Shared hosting is a form of Web hosting service that allows numerous websites to share a single physical Web server and its resources. Shared hosting is a method of conceptually distributing a Web server so that it may accommodate, run, and operate multiple websites. Virtual shared hosting is another term for shared hosting.
How does Shared Hosting Work?
The resources on a single server are shared by many users, which keeps costs cheap. Users are given their own part of a server to host their website files. Hundreds of users can be accommodated on shared servers. Databases, monthly traffic, disc space, email accounts, FTP accounts, and other add-ons offered by the host are available to any client using the shared hosting platform's server.
Customers on the server share system resources on demand, with each receiving a percentage of everything from RAM and CPU to other aspects like the single MySQL server, Apache server, and mail server. This hosting is provided on a computer that is equivalent to a dedicated server but with a significantly larger number of clients. The files and apps of each website user account are stored on the server in distinct partitions, each with its own file directory tree. Users have no access to the root directory or to each other's files. The web server's computer resources are shared by all accounts on the shared server.
Advantages of Shared Hosting
It is less costly. The most cost-effective hosting option is shared hosting. The hosting company's charges are spread among them because many people contribute to the server's costs.
It's adaptable. New online businesses can start with a shared plan and easily upgrade as their business expands.
Self-management is simple. Setting up shared hosting is quick and straightforward. Most hosting companies give a control panel through which you can administer your website. The administrative activities and any monitoring responsibilities associated with running a server are managed through this simplified user interface.
You have the ability to host several domains. You may put up as many websites as you like in your user directory; all you have to do is make sure the domains you buy are connected to it. One person, for example, might have separate domains for their personal website, hobbyist blog, and business. This is where shared hosting comes in handy.
It's run by professionals. Shared hosting is a low-maintenance option. By handling fundamental server management responsibilities, your host will relieve you of the burden of running your server. Web management is the most convenient solution unless you are willing to run your own server. Leave the hosting of your website to the specialists
It has the ability to host dynamic webpages. Dynamic websites change their appearance depending on who is browsing them. Facebook, Quora, and Twitter are popular dynamic websites, and WordPress is a popular dynamic content management system (CMS). Alternative programming languages such as Perl, Python, and PHP, which can all operate on a shared server, are used in dynamic webpages and CMSs.
Disadvantages of Shared Hosting
Limited Resource Availability As you may have guessed, shared hosting allows your website to utilize relatively few resources. So you might be out of luck if you try to add any resource-intensive functionality to your website.
Sluggishness One of the most common complaints we receive from Small Business Owners is that their websites are slow, and they typically blame it on their website. The limitation of resources available on shared hosting, on the other hand, is what prevents your website from running to its maximum potential.
Support is inadequate. Even if shared hosting providers claim to give simple support, the support staff may be inexperienced. They might not be able to assist you if your website has a problem. They will simply restart it for you if it goes down. Any larger problem would necessitate seeking professional assistance from outside, which may cost hundreds of dollars. A major disadvantage of shared hosting is the lack of adequate assistance.
Negative Neighbors Your website is loading slowly. If your website is hosted on a server with a lot of other websites that receive a lot of traffic, the entire server will slow down, which will slow down your website.
You have a limit on what you can install. Shared hosting servers allow you to install a restricted amount of applications on your server. You might be out of luck if you need to install something that isn't on that list.
There is no root access available. As your website grows in popularity and sophistication, you will require root access to your server. However, the majority of shared hosting firms do not offer this service.
Your website may just cease working on busy days To prevent a single website from utilizing too many server resources, shared hosting firms include safeguards that kill processes if a website uses too many. What this means for you is that if your website becomes popular and receives a lot of traffic, it could actually fall down! Your shared hosting web server will notify you that your website is consuming a lot of resources, and it may possibly be suspended.
Vulnerable to Security Issues This is undoubtedly the most significant downside of shared hosting, and you should avoid it at all costs. If one website on a server is hacked, all other websites on that server are at risk. And if the server is hacked, every website on the server is attacked as well. So, even if you don't make a mistake, your website is at risk in a shared hosting environment.
SSL Certificates Require Additional Payment The initial cost of shared hosting is modest, but once you try to add a feature, you'll have to pay more.
Limited to No Limits Shared hosting providers spend a lot of money on advertising, and "unlimited anything" is one of the perks they frequently tout. What they can guarantee to be "Unlimited" has no bounds. However, you quickly discover that nothing is truly limitless. You will receive a notice when your website begins to take up a lot of space. And if it begins to consume a lot of bandwidth, you may be blocked. It's merely deceptive marketing.
Dedicated Server vs Shared Hosting
The content for your website is stored on a single server in both shared and dedicated hosting. This server sends your data to web users when they access your website through their browsers. The sort of server on which your website is kept is the distinction between the two hosting types.
With shared hosting, your site is housed alongside that of other users who share the same server. Your website has its own server with dedicated hosting options. Both have their own set of benefits and drawbacks. Learn the differences between shared and dedicated hosting so you can pick the right one for your company.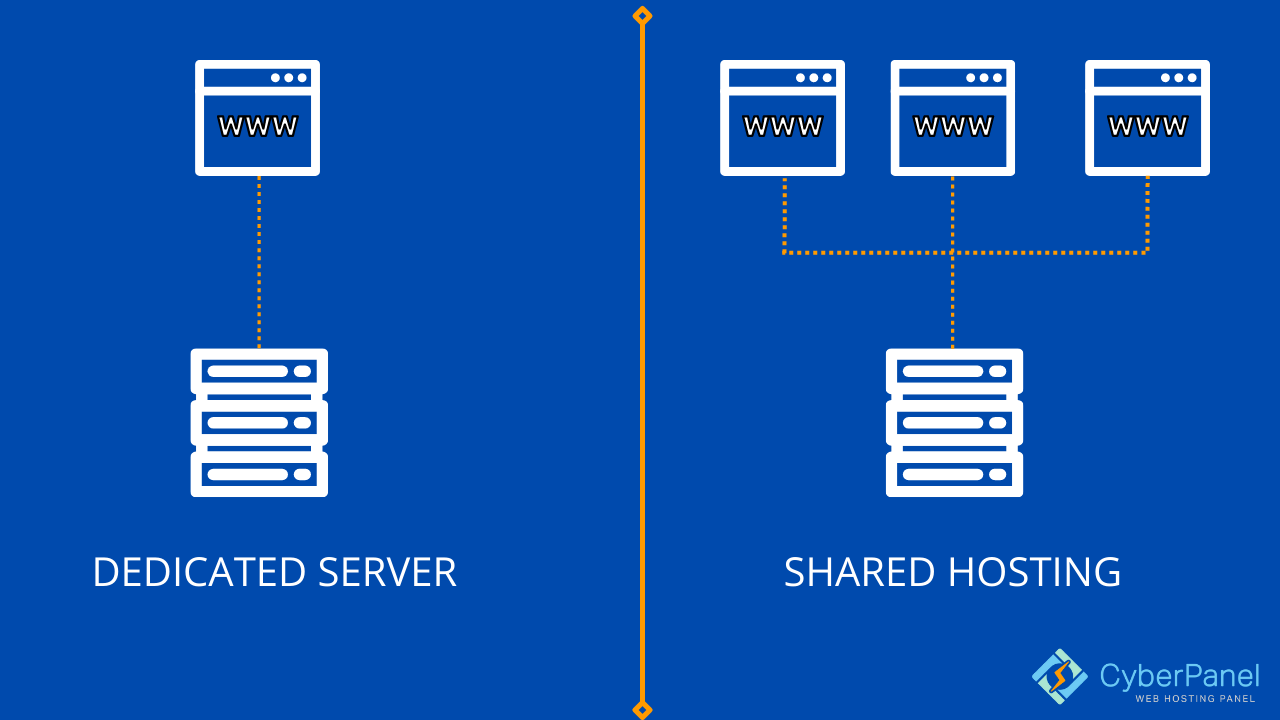 Which is better? Dedicated Server vs Shared Hosting
You can save a lot of time and money by choosing the proper web hosting plan. If you don't require a lot of bandwidth, memory, computing power, or control, shared hosting is a good option. Dedicated web hosting, on the other hand, is a good choice if your website demands a lot of server resources and your team can effectively handle a specific hosting arrangement.
Conclusion
It's not easy to pick a WordPress hosting provider and compare between dedicated server vs shared hosting. Make sure that the hosting option you choose can handle current and projected traffic without compromising the quality of the user experience. If you choose improper hosting, you may have to relocate your WordPress site numerous times before finding the right solution.
Related Content: IP Of A Website Server